India is said to have the most likes and dislikes. I'm 28 years old and it's the most exciting country I've traveled to 60 countries so far, but I think there are many people who don't want to go even after reading this. You don't have to go. However, as a traveler, I would be very happy if as many people as possible could know that such a country exists on this earth and that this kind of thing is happening outside of Japan. This time I would like to write about what happened on the Ganges River that I met during my trip to India.
Let's go to India!!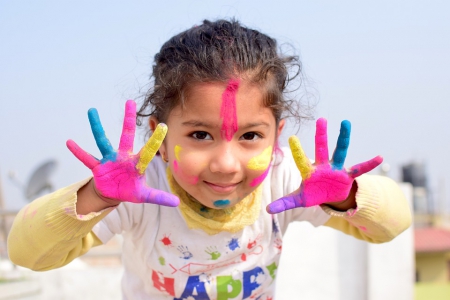 Where I went when I was an university student…
At that time, I was an easy-going fourth-year college student who had decided on a place to work and had just waited for graduation. I didn't have the money or the experience of life, but I had enough time, so I bought a round-trip ticket between Chennai and Tokyo for about 30,000 yen on the AirAsia site. Originally a travel lover, I had a habit of going on a trip alone, but this time something was different. One week before her departure, she told her parents that she was going to India alone for a month, and her mother cried. Please cancel the trip because it is dangerous. If you go, go with someone. That was said for a week because the rape case in India was reported several times in Japan at that time.
 Now to the Ganges
But a week later, I was already heading to the city of Chennai in South India. At that time, I didn't have a smartphone, and there was a rumor that my password would be stolen if I used a computer at an internet cafe, so I had no means of contact. I flew with no hotel reservations and no itinerary, just thinking about stepping into the land of India. After spending a week or so in Chennai, South India's largest city, and Mahabalipuram, which is famous for its huge stones that don't move, ask the travelers you meet and finally go to the famous Ganges River.
Great river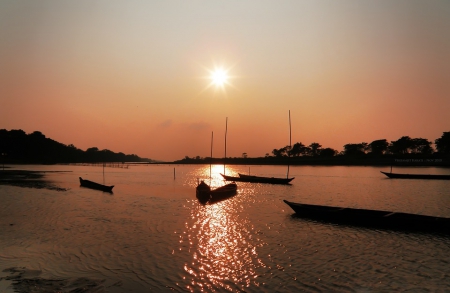 The appearance of the Ganges
From South India, I traveled by train from South India to Varanasi in northern India, a city famous for the Ganges, taking the time of one full clock. Although not a big city, it is considered a major Hindu sanctuary and is visited by many believers and travelers. It is also famous for the TV drama "Butterfly on the Ganges" starring Masami Nagasawa. In fact, when I went to the river, it was dirty, smelly, and muddy, and the bodies were burned on the banks of the river and washed away into the river. Do you go here and swim in the Ganges? .. Exciting and exciting. You can't help but swim in this river, which is the main part of your trip to India. I planned to take a bath at 6 am the next day with the people who stayed at the same hostel. On the day, a group of about 7 people will walk to the river. Upon arrival, many Indians had already begun washing and bathing. Even if I take a picture there, I can't see a foreigner swimming in the river. Rather, because of the rainy season, Indians are so dirty that they can't swim easily. But do you just go there and see it and go home? It betrays the spirit of the traveler, so I have no choice but to swim. I was overwhelmed by the atmosphere, or even if I came here and just looked at the scenery, it ended without touching the essence of India.
 Let's swim there!!
When I started swimming, the Indians who were taking a bath talked to me with a big smile and told me that I did well. Even though I just swam in the river, I felt that my heart was saved by interacting with Indians. There is a small boat parked nearby, and when I get closer, there are two Japanese women of the same age as me, who are facing me and making noise, so why not swim? I heard that it's okay here. When I think about it later, I think that swimming with Indians, laughing, and sharing time here is an experience that will never happen again. It's very easy to see other people bathing from the top of the ship, and in a way it's not interesting. But I understand my feelings. Half of the seven who entered the river together became hungry shortly after arriving at the hostel, and one of the other half complained of illness hours later. The Ganges River is said to contain germs through a hole called a hole. The Indians who flush everything into the river, the Indians who do not mind washing in the river, and the Ganges River that still exists there, it was a wonderful day that I felt the power of everything. There is no doubt.
How India can be India…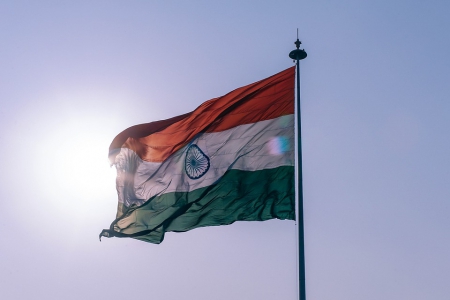 When it comes to India, you don't hear very good rumors. India, which I actually saw, was not all good. Certainly, a Japanese woman I met during the trip was asked to pay 100,000 yen if I followed an Indian who speaks Japanese well, or if I was walking on the night road, I was about to be violent and ran to the hotel. It seems that he rushed in. It is absolutely important that she has a strong feeling of ignoring when she is spoken to and that she does not walk around alone when it gets dark. Also, there are not many women in the city, that is, most men think that women are at home, the city is dirty and you do not know what the infection will be, various things aimed at travelers Fraud is rampant, etc. But in this country, there are few Starbucks and McDonald's, everyone is poor but they look forward to Indian movies every month, eat the best curry from morning till night, and live their lives that way. In the 21st century, shops of the same brand are lined up in every country. However, India is not yet the 21st century that Japanese people think. They live in their own 21st century. I think that India will continue to develop even more in the future, but I hope that India will never forget its uniqueness and grow as a country.