Sri Lanka is known as a black tea producing area, but Ceylon tea is loved among black teas. This is familiar in Japan, and I think everyone has said it once.
I married my husband in Sri Lanka and now live in Sri Lanka. Even before I got married, I loved Sri Lankan tea, especially the flavored tea of the Muresna Tea House, which has its headquarters in Koshien, Hyogo Prefecture. Black tea from a brand called Mlesna in Sri Lanka with a flavor for Japanese people was a little expensive, but I often bought it as a reward for myself or as a gift for my friends.
Here, I will talk about tea from Sri Lanka.
How to enjoy tea in Sri Lanka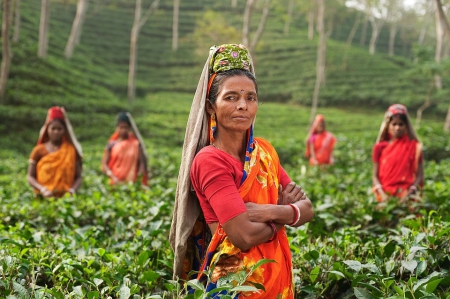 Tea time
Sri Lanka has 3 to 5 tea times a day. When I wake up in the morning, I drink milk tea first. Then prepare breakfast and have breakfast.
We also make tea during work breaks at 10 and 15 o'clock and enjoy tea time together. Even on holidays, tea is loved when cleaning is finished, tea when you come back from shopping, and tea after you do something.
 How to enjoy tea
スリランカでは紅茶以外に緑茶も売られているそうですが、飲んでいる人を見た事はありません。ほとんどの人が紅茶を飲み、ストレートティーがミルクティーのどちらかを楽しみます。まれにフレーバードティーを飲んでいる人も見かけます。
スリランカは暑い国ではありますが、冷たいお茶を飲みません。汗をかきながら、熱い紅茶をじっくりと、時間をかけて楽しみます。
お茶受けにはクラッカーやビスケットが置かれ、紅茶と一緒に楽しむこともあります。また、アーッパと呼ばれるココナツミルクのクレープやバナナなどのフルーツを食べます。
また、お茶の時間にはゴシップが重要です。テレビの話や政治の話、近所の噂話など、あれこれ話をしながらティータイムを楽しみます。これはどこの国でも同じかもしれませんね。
 I thought tea time was a breakfast time…
When I first got married and enjoyed a morning tea time at my husband's parents' house, I thought it was breakfast, and I ate a lot of arpa and crackers, and sometimes I couldn't eat a real breakfast.
The morning in Japan was very busy and I didn't have time to have a cup of tea, so I felt very fresh.
Plain tea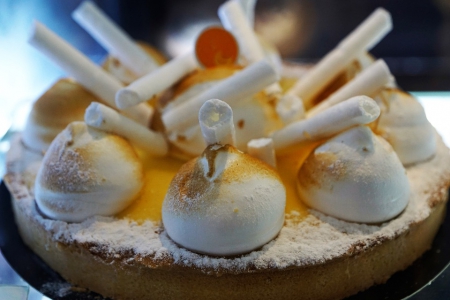 Tons of sugar
It seems that sugar has the effect of cooling the body in addition to replenishing energy and relieving fatigue. Since Sri Lanka is a hot country, it has long been a custom to consume a lot of sugar. Sweets are preferred, and teas and sweets also contain plenty of sugar.
I don't like sweets very much, and when I was in Japan I didn't like sugar-free tea, sweets or chocolate at all.
 Plain tea or milk tea
Sri Lanka is a tea powerhouse, so whenever I go to a relative's house, I'm almost always asked, "Do you drink tea?" If you say drink, you will be asked which is better, plain tea or milk tea.
When you hear plain tea, don't you think it's generally straight tea without sugar or milk? I didn't even know what this was at first, so I chose it because I thought it was sugar-free and milk-free tea. Then, black tea with a lot of sugar came out.
 People love sugar!!
This is the norm in Sri Lanka. If you want sugar-free black tea, you have to say plain tea without sugar. However, if you ask for tea without sugar, there is a very high probability that you will be asked, "Do you really need sugar? Isn't it delicious?"
Surprisingly, sugar is also added to orange juice and the like. Plenty of sugar is added to the sweet orange juice in a PET bottle, which is common in Japan. I've been served juice with undissolved sugar on the bottom of the cup, and I've even pulled it. It was hard to drink … I thought I might get diabetic in an instant.
People can enjoy sweet food!!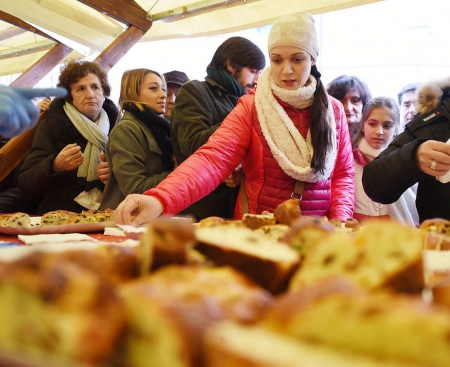 There is more than one type of black tea in Sri Lanka. The taste and aroma differ slightly depending on the production area, and it can be divided into three types according to the altitude of the production area.
High-grown tea, medium-grown tea, and low-grown tea in descending order of altitude. The lower the altitude, the darker the color of black tea, and the higher the altitude, the brighter the color and the stronger the aroma.
Enjoy Sri Lankan tea time with various flavors of Sri Lankan Ceylon tea and sweet tea bowls.