June is over and 2018 is finally approaching the second half. From July, it will be in full bloom everywhere in France like a summer vacation! For French people, it is no exaggeration to say that vacation is "sacred vacation" Sacrés vacations "" and the purpose of life is on vacation. Even strikes, which are now said to be part of French culture, say "July and August are closed, next time from September", so the enthusiasm of French people involved in vacations is quite "work," It may be beyond the scope of understanding for Japanese people who say "life!"
Today, as a special just before the summer vacation, I would like to introduce another unknown Paris, entitled "Unexpected Discovery of Paris". The attractions of Paris are not limited to famous attractions such as the Eiffel Tower, the Arc de Triomphe, Notre Dame and the Champs Elysees.
I am very honored to be of help to the Japanese people who are coming to Paris this summer.
Paris Sorbonne Observatory "L'Observatoires de la Sorbonne"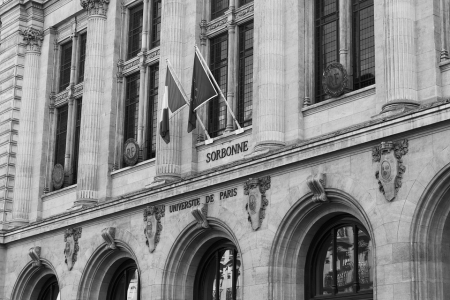 How about counting the stars at the Paris Observatory, built in 1900?
I spent my school days in Paris, but I was always curious about the tall dome towering along the rue St-Jacques on Rue Saint-Jacques, behind Sorbonne Universities 3 and 4. Later I learned that it was an observatory in Paris, but I didn't know that I could see the inside! It is managed by the French Astronomical Society and is open to the public only twice a week for up to 5 people a day.
At night, you'll pass the quiet corridor of the Sorbonne University, guided by a guide, and slowly climb the stairs to the top of the 40-meter-high tower. And finally, the magical time is just around the corner! You can see the mechanical equipment as it was at that time, such as the wooden dome and the pulley of the metal chain! Everything, even large observation lenses, has been around since 1935.
Involuntarily, I got on a time machine and returned to the past University of Paris-Sorbonne, and I felt like I was an astronomer at that time. Also, the night view of Paris from the Balcon here was breathtaking.

[Convenient information] Location: 17 Rue de la Sorbonne, 75005 Paris, France
Advance reservation required TEL: +33 1 40 46 24 98
Opening date / time: Tuesday 19:00 –23: 00 / Saturday 15:00 – 19:00
Time required: 1-2 hours
Access: Get off at Cluny la Sorbonne metro station
http://www.saf-sorbonne.eu/index.php/infos-pratiques
7/5 – 7/8 : "Japan Expo"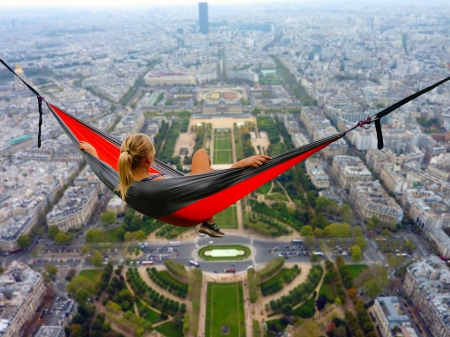 Japan culture is great and well known!!
It has been more than 30 years since Japanese animation landed in France and began to attract the attention of French people. In 1978, the French national television Antenne 2 at that time released the animation "Gold Rack", which was the reason for the spread of Japanese culture. The Japon Expo is an exhibition held once a year in Paris to introduce various Japanese cultures centered on Japanese animation. Fifteen years have passed since the first event, and now it is an event not only in France but also in Paris, which is famous in Europe. Today, it is a typical rendezvous point where more than 200,000 visitors are welcomed and passionate fans of Japanese culture gather.

[Convenient information] Venue: 82 avenue des nations –Zac Paris Nord 2 –93420 Villepinte
Holding time: 8:30 –18:00
Admission: 12 € -25 €
TEL +33 (0) 1 40 68 22 22
https://www.parisinfo.com/sortie-paris/135447/japan-expo
Green levitation walkway "Coulée verte René-Dumont" in the middle of Paris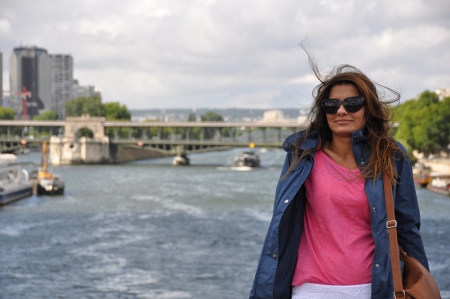 A promenade in the 12th district, which is surprisingly unknown even among Parisians
Close to Bastille, it is a 4.5km walk from Avenue Daumesnil to La Porte Dorée and La Porte de Vincennes.
It's a walkway full of nature and greenery that you can't believe it's in the center of Paris. An ideal place for those who want to forget the hustle and bustle of Paris. The Vincennes railroad used to run here, but the rails that had been laid were removed, and it turned into a promenade. Some sidewalks are located 7 meters above the ground road and overlook Paris from above. It's just like an aerial walkway. When you reach the ground, you can walk through a green tunnel while looking up at the side of a modern building. Anyway, it is a fairyland-like walking course with various atmospheres hidden. Although pedestrian priority is given, some courses also have bicycle courses.

[Convenient information] Opening hours: July / August Monday-Friday 7: 30-20: 30 / Saturday / Sunday 8: 30-20: 30
Access: Starting point rue Edouard-Lartel 75012 Paris
Métro: Line 8 get off at Ledru-Rollin station
http://equipement.paris.fr/coulee-verte-rene-dumont-ex-promenade-plantee-1772#local-calendar
Paris Lutes Amphitheater "Les Arènes de Lutèce"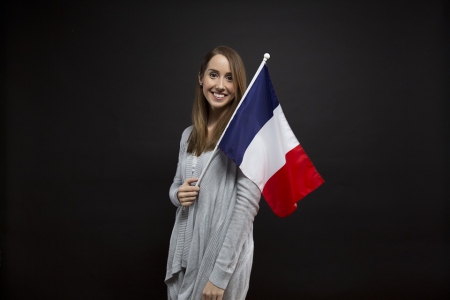 Did you know that there is an ancient Roman amphitheater in Paris?
The Lutece Amphitheater is the oldest historical building in Paris since ancient Roman times in the 1st and 2nd centuries AD. By the way, "Lutece" is a mysterious name of old Paris. Since it was a stadium that could accommodate about 15,000 people, it covers the 5th arrondissement of Paris in a fairly wide area. The original size was about 132m in length and about 100m in width. You can see the dressing room, the stage, and the stone monument at that time. Like the Kulney Baths (inside the Kulney Museum) in the same 5th arrondissement, the Lutece Amphitheater is the only Roman building in Paris, but it seems surprisingly unknown to tourists visiting Paris. I feel like it. It's open every day for free, so be sure to check it out. Since it is located in the Latin Quarter, we recommend it as a course to visit before visiting the Sorbonne Observatory introduced earlier.

[Convenient information] Opening hours: Daily from around 8:00 to 20:30. However, the time zone changes depending on the season. free
The eccentric Marché des Enfants Rouges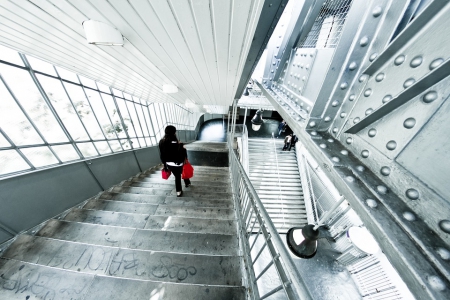 Have an extraordinary time in a unique market!
It has a long history and is the oldest indoor food market in Paris, opened in 1615. It is just a stone's throw from the upper Marais district, Rue de Bretagne (3rd arrondissement). In a place where many tourists know, not to mention Parisians, you can enjoy the feeling of getting lost in the colorfully displayed grocery country while each fresh grocery has a unique scent. I will. Anyway, I don't think you can see the unique atmosphere of this market unless you go directly to it. It's a fun market just to look around without buying anything. Above all, the characteristic of this market may be that you can have a simple meal on the spot. There are Italian, Lebanese, organic side dishes and even Japanese snack restaurants. Of course, there is also a side dish shop "charcuterie" that specializes in pork, which is unique to France.
It is called the "Red Children's Market" because there was a "Red Children's Orphanage" at that time (1524-1777) nearby. The name comes from the fact that all the children in the orphanage wore red uniforms.

[Convenient information] Address: 39 rue de Bretagne 75003 Paris
Opening days and hours: Tuesday-Saturday 8:30 – 19:30 / Sunday 8:30 –14:00
Access: Metro Line 8 Get off at Filles du Calvaire Station
https://www.parisinfo.com/shopping/73876/Marche-couvert-les-Enfants-Rouges
Enter the magical world at the Magic Cafe Theater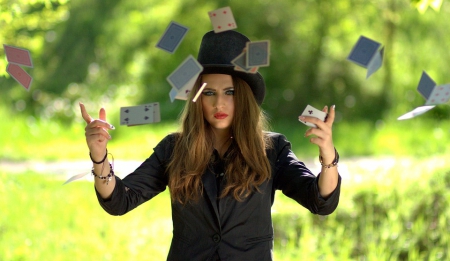 Enjoy the world of magic!
Isn't it surprising that few Japanese know the Magic Cafe Theater in the 4th arrondissement of Paris in the Marais district? The atmosphere of the cafe theater "Double Fond" in the Marche Sainte-Catherine Square is a very unique atmosphere. During the meal, a magician waiter will come to your table and show you the magic. And when you get down to the basement, there is a small theater. For example, it's not the exaggerated magic of sawing a woman in a classic magic box, but you'll be fascinated by the humorous, completely unexpected world of magic. The bleachers are a small theater with only about 50 seats, so you can watch magic at a distance that will take the breath of a magician. It's Magicque!

[Convenient information] Double Fond, le café-théâtre de la magie
Address: 1, place du marché Sainte-Catherine 75004 Paris
Tel. +33 (0) 1 42 71 40 20
contact@doublefond.com
www.doublefond.com

Price:
"Just le spectacle" «Juste le spectacle» (21h-22h30): 25 € (spectacle only)
"Apero spectacle" «Apéro-spectacle» (19h45-22h30): 40 € (with aperitif)
"Pleasure" «Dîner-spectacle» (19h-23h): 70 € (dinner + spectacle)
"5 Etoile" «Dîner-spectacle» (19h-23h): 90 € (dinner + spectacle)
Opening day: Closed on Mondays
Tuesday 17:00 -2:00, Wednesday-Friday 17:00-2:00 Spectacular 21:00-,
Saturday 14:00 –Midnight 2:00 (14:30 –16:30 Magic Workshop for Children *) Spectacle 21:00-,
Sunday 15:00 –midnight 2:00 (14:30 –16:30 magic workshop for children)
* However, there is no magic workshop for children in August.
Metro: Get off at Saint-Paul Station on Line 1.

* Information is excerpted from the official website of the Tourism Bureau of the City of Paris https://www.parisinfo.com/ and the ParisZigZag website https://www.pariszigzag.fr/.