It has been 10 years since I married an Indonesian husband. I had already worked for three years in Indonesia before marriage, and I wasn't particularly worried because it was a marriage with a good understanding of the country of Indonesia, but when I got married I was still surprised and confused There were many. I hear that even Japanese people may get confused if they get married, but it is even more so if they get married internationally. This time, I will introduce my experience about the wedding, the starting point of marriage. If you are planning to get married to an Indonesian person, it will be a little helpful, and even if you don't have a particular plan, you may be interested in "Ah, Indonesian weddings are like this." I would be happy if you could.
Indonesian weddings different from Japan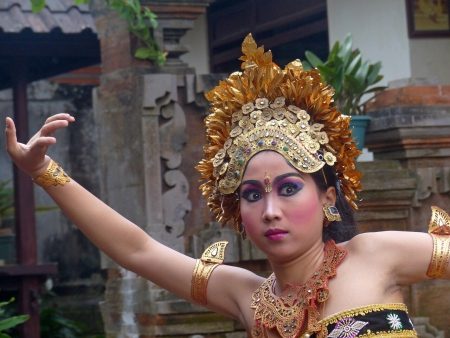 It is no exaggeration to say that an Indonesian wedding is not for the bride and groom, but for parents to show off their son or daughter.
 Parents prepare the ceremony
In Japan, there is an image that the bride and groom consult with the bride and plan their wedding plan while incorporating their commitments and hopes. That is common. The reason is that it is parents who pay for the wedding. Therefore, on the wedding day, invited guests put a congratulation in the box placed at the reception desk, and this celebration goes to their parents. In addition, the bride's parents usually pay for the wedding.
In my case, my parents lived in Japan and I couldn't participate in the preparation at all, and I was busy at work and I didn't know what an Indonesian wedding was like so I was almost ready I left it to my husband's parents, but the invitation, the venue, food, gifts, and photographers were all arranged by my husband's mother.
 Supplied 800 invitations!
In Indonesia, where people who are not particularly close are usually invited, 800 invitations are never a large number. About 50 of them were handed over to me and my husband's business associates and friends, and all the rest was distributed to friends and work associates of my husband's parents who had big faces and relatives far away from my relatives.
Wedding dresses and makeups are already decided!!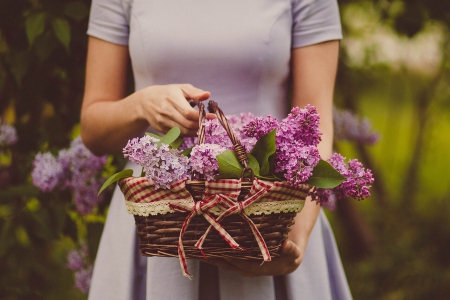 I thought I wanted to decide on the bride's costumes myself, but the fabric for the costumes had already been purchased and I was only called for measurements.
 Participants with matching costumes
In Indonesian weddings, it is customary for relatives to wear uniform costumes that match the taste of the bride and groom's costumes. Parents present each relative with several meters of fabric to tailor it. is. Therefore, it was impossible for me to wear my favorite costume.
 A lot of makeups…
Also, there is no concept of natural makeup like Japanese, and the ocher foundation is still painted so much that it is deeply carved with a dark nose shadow and teak, and the eyes are frustrating. With false eyelashes and rhinestones, Indonesian bride makeup was completed.
Taking pictures!!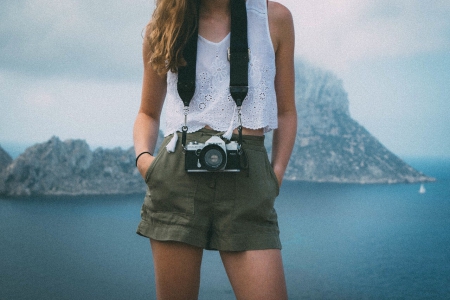 Now, after becoming a bride as soon as possible, it's a photo shoot. The groom is now dressed up and ready.
 Decorate your home with a big photo
Put hands on the shoulders of the groom, entangle the arms, stare at each other, and pose one after another without the embarrassed time of instructions from the high tension photographer. After the two shots of the bride and groom have settled down, it is time to take a commemorative photo with each of their parents in formal dress. I'm already tired at this point! By the way, the photos of the parents and the bride are Indonesian's favorite to extend the frame to about 1 meter square and frame it to decorate the guest room and living room.
 Recently, pre-wedding pictures are common!!
In our case, we did not take time in advance, but pre-wedding photography, so-called pre-shooting, is also popular in Indonesia. I often see two people taking pictures of a scene from a movie taken on the beach or grassland at the reception on the wedding day.
There are a lot of specialized studios, so if you want to have a wedding in Indonesia, it is recommended that you take a wedding photo with the beautiful scenery unique to the local area. It's only once and it will be a wonderful memory.
Parents from Japan had to do a lot!!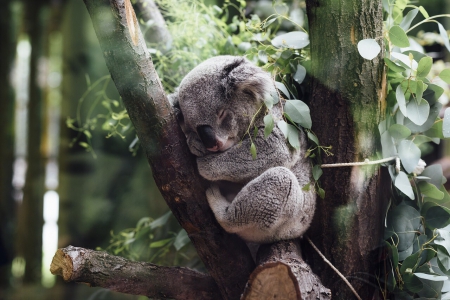 In Indonesian weddings, it is common for the bride and groom and their parents to stand on the stage, and the invited guests go up to the stage in order to celebrate and take photos together. More than 90% of the people who came were unacquainted with me. My parents who rushed from Japan continued to say the word "Turimakashi (Thank you)", the only one they knew, to the first meeting people with a smile, standing for 3 hours and being really tired was.
 There are many grand formulas
Local weddings and weddings at home often last from morning to evening, but in cities, they are often held in large halls and hotel ballrooms like gymnasiums. The wedding ends in about 4 hours.
One regrettable thing was that when the ceremony was settled down, I ate a gorgeous dish that was specially arranged, but there was not much room for it.
It was actually a great memory!!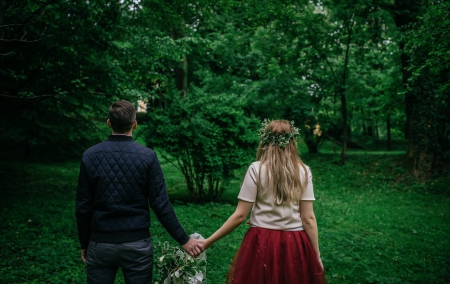 In this way, my honest impression is that my wedding in Indonesia is not touching or romantic. However, this year, which is just the 10th year of marriage, when I remembered various episodes of weddings and transcribed them in this way, I naturally smiled that it was an interesting experience.
 Various weddings!!
If you are planning to marry internationally, not only in Indonesia, you may be worried or confused about the kind of wedding, as well as cultural differences and lifestyles, but there are cultural and custom gaps and unknown experiences. What you can do is the best part of international marriage. I think there are some amazing weddings, but it would be nice to have good memories that will make you feel happy when you have a few years to enjoy.