I live in Beijing, China. Last year I completed my graduate school in Japan, so I thought that I would like to work in China. I used to be a part-time lecturer in junior high school and high school in the past, and at first I wanted to work in school in China. After that, it was decided to be taken by a foreign company with the help of a career change agent and to be hired … In the first part, from when I was looking for a job until I got a job offer I introduce the flow and think corpse.
It is difficult for Japanese to work in Chinese schools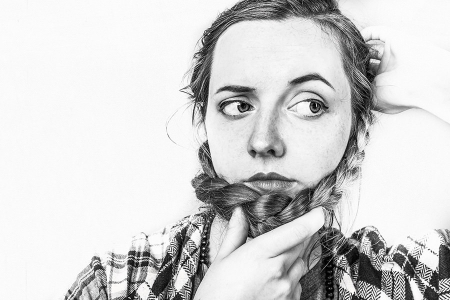 International school of junior high school and high school
I have a teacher's license in social studies and English studies. Since I was teaching at junior high school and high school as a part-time lecturer, I thought that I could work at an international school in Beijing taking advantage of my career. Actually, it was said from the surroundings that "Because there are many international schools in Beijing, I will surely find a way to work". But that was not as easy as it sounds.
 Native English is required for English classes
Certainly, international schools apply for foreign teachers, but when recruiting English teachers, sad foreigners whose native language is English are preferred. Of course, in many cases, Americans and British are desired. Many of the conditions for the application were written as "a person whose native language is English". Of course, foreign teachers in other subjects were also recruited, but considering the Japan-China relationship, it seemed that Japanese social science teachers were not first sought.
 The road to university teachers is the thorny road
Since I had just taken a degree, I thought about finding a job at a university a little, but I felt that it would be difficult because my specialty is a history in social studies. I think Japanese people are teaching history, so I think it's not really practical considering Japan-China relations. The dean of a university in Beijing wrote a letter of recommendation that it would be good to apply for the university's history department, but eventually it did not work.
Because there is also a lecturer who teaches Japanese at university, local students asked me how to find work for my supervisor. However, it seems that the Japanese government has dispatched Japanese language instructors to universities in Beijing. Therefore, Japanese language teachers at Beijing University are already in time, and it seems that there is no need to hire new people. Even though Japan-China relations are complicated, I have a memory that I thought that the government was messing up with the government.
Recruitment guide to foreign companies found by chance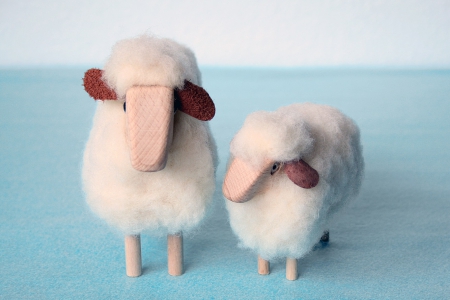 I happened to find a job
After a few months after giving up on my job, I found an advertisement for a Japanese career change agent in Beijing while searching the Internet. In fact, I had seen a variety of recruitment guidance for career change agents, but because I had to be able to speak Chinese, I did not take it seriously.
However, at this time, I decided to take a look at the recruitment guidance of the career change agent in Beijing city in an effort to see again. The recruitment guide to one foreign company that was there was very attractive. It was not necessary to be able to speak Chinese, but it was better to speak English and to want Japanese people. The job was to create Japanese language news using economical English materials, and I was interested, so I did not think about it in particular, I registered on the job change agent's site and applied for a job offer.
 Until I take a recruitment test
After that, I received a call from the job change agent, met directly, and spoke about my academic background, career, qualifications, etc. It is said that there is a possibility that the agent may be hired enough, and after that a face picture is attached, the agent has applied for the company.
Then, five days later, the agent informed me that the employment examination and the interview were decided on the next day.
In particular, I have not been practicing interviews with the agent. I always wanted to go on to graduate school when I was an undergraduate student, and eventually I was a student marriage, so I did not have experience in what is called job hunting, so I had never prepared for an interview. At night, I have prepared to answer various supposed questions and answers while having a husband who has many interview experiences help me.
Exam I took and offer I got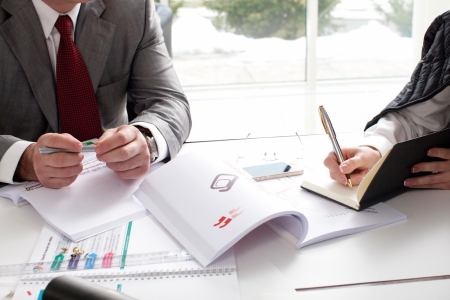 Written examination
The next day, when I arrived at the office with my heart pounding, I was sent to a place like a conference room and I was given a PC. There were about five English-language news articles on the economy, which were all told to translate into Japanese within 90 minutes. I was told to translate it into appropriate Japanese anyway, because it is fine to search for words that I do not understand using a PC.
I remember that translation was difficult because there were many abbreviations in the economy. Abbreviations can be interpreted in various ways depending on the context, so we need to find out the meaning of the context. There are also abbreviations that you will see for the first time, and furthermore, since China has Internet restrictions, not all sites can be opened by searching. Because of that, there are many sites that can not be opened easily, and it is more difficult to distinguish between sites that can be opened and sites that can not be opened than searching for the meaning of a word. The very impressive abbreviation I remember now is MW. I searched for all sorts of meanings, but when I opened a site, it was written that "MW = Seriously funny". As it was a word with a head until the end of the first, there is a memory that I was quite annoyed that "I can not laugh at all!" And "I wasted my time!"
 Interview
There was an interview immediately after the written examination. It was an interview with two superiors of the department assigned when hired and three people.
After I introduced myself, I was asked what I thought about working in a different industry, but after that, "If there are important news, etc., there may be work on holidays but is it okay?" "What if you feel sick if people in the team get sick suddenly and you have to do the work of the person?" Questions about work such as what to do if it After that, I was asked questions about work efficiency, such as "If you have this and this and this three tasks, which one will you do first?" I think it took about an hour and a half. The interview was in English.
In the end, I received an evaluation saying, "You will be able to work with a sense of responsibility," and was told to wait two weeks for notification.
 Get Scheduled Notifications!
Two weeks later, I was very glad to hear that the agent decided to be hired. In fact, I thought that hiring would be forgiven based on being a woman and age. In fact, when I was in my mid-twenties, I wondered why I was recruiting a part-time teacher from a school that I had a part-time lecturer. I was told "I can't hire you in a full-time job because I don't know if I'm leaving". Strictly speaking, not adopting because of being a woman violates the Equal Employment Opportunity Law. I did not think that I wanted to work full-time in the first place, and I did not think deeply, but I felt that pregnancy and marriage are difficult problems. However, despite that, the decision was made in Beijing, and I was surprised that they didn't mind about my age.
Getting working visa was the next step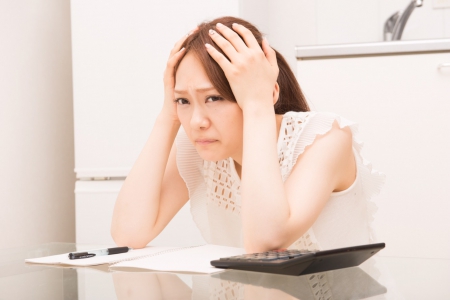 Many documents are submitted
And the next issue was work visa. You need a work visa to work abroad. Since my husband has a work visa and I am staying in Beijing with a family visa, I have to switch this family visa to a work visa, and for that purpose, I will return to Japan once, and documents for getting a visa Had to align. The notice of hiring was in mid-December, but in order to prepare the documents, the Japanese government agencies would have to go to the university, the office where I was working, the police and the Ministry of Foreign Affairs. In consideration of closing at the beginning of the year, I returned to Japan on December 25 to complete the application for all documents as possible by the end of the year.
It's useful to be able to speak local languages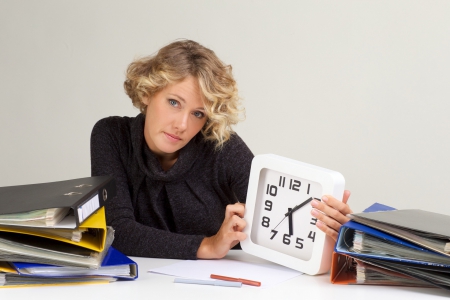 I feel that the first barrier to working abroad is the local language. No matter how much you want to work abroad, it will be difficult to be adopted without understanding the local language. In fact, many of the recruitment information introduced by Japan's job change agent had a condition that most of them were required for Chinese. In the company I received, I was really lucky because it was a post that it happened that I could not speak Chinese.
I would like to introduce in the second part the documents I collected for obtaining a work visa and the results.