Speaking of Thailand, temples, Thai food, beaches are all very attractive. Tourism revenues reached a record 53 billion dollars in 2017, up 12% from 2016. According to the Ministry of Tourism, it is estimated that 37 million tourists will be able to visit Thailand in 2018, and Thailand's popularity will not stop. One thing to keep in mind here is that one of the reasons for its popularity is sex tourism. Bangkok, Phuket, Pattaya and other cities have some of the world's best nightlife areas, and it is estimated that 120,000 prostitutes work in Thailand. So, I'm living in Thailand and would like to introduce the night city of Thailand from a female perspective.
Go go bar in Bangkok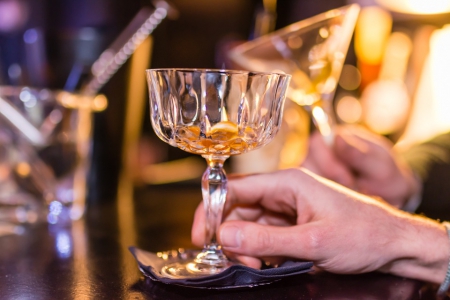 Sightseeing spot you should visit
As many of you may have heard, we call a go-go bar a place where girls do swimwear and strip dance almost naked. In Bangkok, the famous streets lined with go-go bars include Patpong, Soi Cowboy and Nana Plaza. As you walk down the glittering neon lights, you will come out of the shop, dressed in a style that looks almost like boobs, and ask a male tourist, "Hey, how about one cup with me?" The scene where you are pulling your arm and inviting you to do this is a regular scene you see every time. There are some female tourists who come to the rarity, but most of them are men, especially white and Japanese. It is said that 40,000 Japanese live in Bangkok, and there are quite a few girls who can speak Japanese. Even so, most seem to remember sexual words, and Japanese is very suspicious. The quality of girls varies greatly from shop to shop, but many men are fascinated by the exotic features of Thai people and their slim, model-like body shapes. Even if I look as a woman, there are many people with slim legs, beautiful breasts (many have undergone breast augmentation surgery), and even if I'm a lover, I'm a strange mood It also becomes. And when you actually enter the go-go bar, the enchanted feeling changes to an exciting feeling.
 What kind the go go bar is?
Even in a cheap place, there is no charge for entering the store, and you can see a girl dancing in front of you at around 500 yen for a glass of beer. After all, women are beautiful and they don't feel bad to watch. I went a lot, but the go-go bar with Nana Plaza looks like this. About 30 girls are dancing, half of them wearing only pants in a bathtub containing foam water, the other half wear short skirts on a stage with a pole, and even inside are not even pants, it is important Part is in full view. Order a cocktail and watch the girl intently in loud music. You can also select a girl you like and sit next to it, for an extra charge of around 1000-2000 yen. When the atmosphere inside the store heats up late in the night, a girl wearing only pants in a bathtub and a white man sitting in front of her eyes stroked her breasts and buttocks, just before starting sex in public State. If girls can be taken out of the store, they will get more money, so it's desperate. Why are you working here? I've heard a lot of times from a girl, but the same story was decided to be interesting. "I'm only 22 years old, but I have to raise a lot of money because my child has to grow up alone at the age of one." It's bad for girls, but every time I laughed unintentionally and now I'm not listening anymore.
Night life in Thailand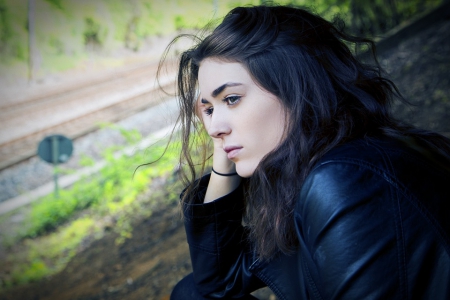 Experience of my Italian boyfriend
Phuket's famous night area with Bangla Road. The street here is probably the greatest in Thailand. Neither the number of go-go bars nor the number of girls is another ratio. This is when I and an Italian had a few days of vacation in Phuket, and just then five of his friends came from Italy and want to join us So, I played with him only one night without me and sent him out (with a lot of patience). Early in the morning, he came back to the hotel and told me what had happened, but I was open to sexuality and felt really disgusting. First, he went to the club with his friends. There were a lot of girls coming up at the club and dancing together. But how about 3,000 yen tonight after 5 minutes? I heard that If you refuse, it seems that you can not enjoy dancing with girls purely because you leave immediately. This meant other friends were saying the same thing. And then he and his friends left the club, but they really want to have fun tonight, how much do girls have tonight? And started negotiations.
 Knowing the tragedy of Phuket
Initially, it starts at 10,000 yen and ends up at 3500 yen. At that time I do not know if the girl knew, but she said that she shared a 23-year-old girl with her five friends for 5 hours. Creepy! ! I was really sad, I heard that. Even if she chooses to sell her body as the same woman, she will be replaced by as many as five men. I wanted to say that you didn't live in this world. And at the age of 23, a wonderful future awaits. Thai prostitutes have a very high HIV prevalence of 3%. At that risk, 3500 yen per night. I'm sorry that this kind of society has made me feel that the importance of life has been neglected, and I usually work in a luxurious air-conditioned office, I feel very complicated became. I had the impression that sex was so commercialized in Phuket that it was no longer a place to live. Of course, Phuket is also large, so it is only around the area.
Just be careful!!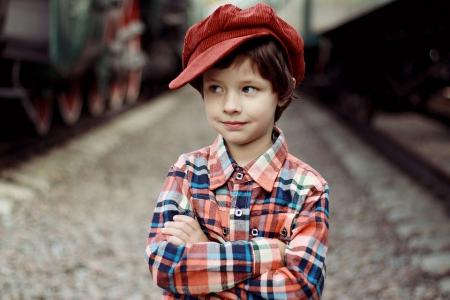 I wrote what I experienced, but one last thing I want to tell you is that you can play at night, but still want to play at your own risk. In particular, women do not know where and what kind of medicines can be mixed into alcohol, and colleagues talk about having to pay tens of thousands of yen before they get drunk and drink high alcohol without noticing I will hear from you. However, since it is an experience that you can never do in Japan, you can just see what it is like without saying what you like or not, so please go out on a neon glowing Thai night!