When you hear about studying abroad, you probably have a sparkling image of cool, fun, and fluent English. Actually, there are many things that are surprisingly difficult. This time, I would like to introduce some of the difficulties in studying abroad I experienced in high school.
The high school I attended in Japan was attached to a foreign language university, so international exchange was very active. Especially in the course I attended, all of the classes went abroad for a month and a half, and several people including me could stay abroad for another year as exchange students. I decided to go to New Zealand, my dream, and I was looking forward to it.
By the way, in general, overseas experiences within 3 months are distinguished from overseas training, and those beyond that are distinguished from studying abroad. Even if you say studying abroad, the response will vary greatly depending on the country you go to and the study abroad agency, so please do not think that my experience is everything. This is just my experience.
Shower is allowed for 5 minutes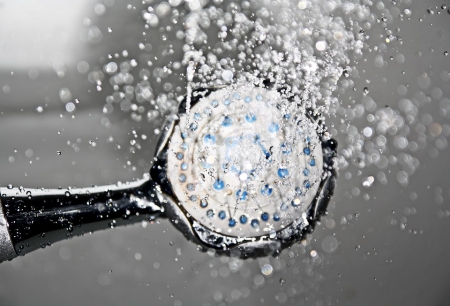 Quantity of water is decided
New Zealand is the same island nation as Japan and suffers from severe water shortages. That's why we use water very carefully. When I came to Japan, most of New Zealand's homes were still storing water in water tanks, heating them with electricity, and using them as hot water.
In other words, the amount of hot water used per day is determined by each household. Because the whole country is working to conserve water, newspaper articles and other articles frequently included articles on water consumption and water saving per capita, which are targets.
 How to use water
Therefore, it was said that the shower would be completed in 5 minutes. I'm not saying mean. That's because of the architectural style of the house and the culture that values ​​water.
This seems to be a relatively large number of people who have studied in Australia and New Zealand. My friend, who studied in Australia, said that the host family had watered the bathtub at first, but soaked in the hot water to wash their body and head, and then wash their body and head with the hot water. He said he was confused about what to do.
Also, when washing, store the water in the sink, put the dish in the detergent foaming and wash in it. It does not wash away the foam. It is common to wipe the tableware with foam as it is with a cloth or let it dry naturally.
 Host-family is business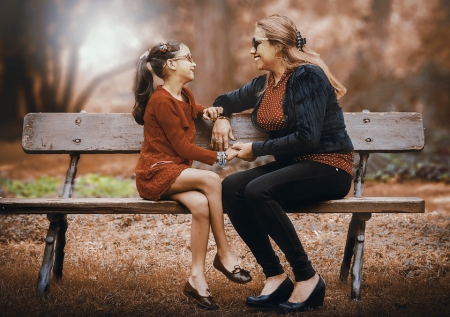 Like a student dorm
This is relatively common in New Zealand, but the host family I took care of was accepting seven international students from various countries. It was already a little dormitory.
In fact, being a host family in New Zealand is considered part of the business. Many host families accept international students for their money, which is why they only take care of what they receive.
 You don't see host-family
My host family was completely delineated as "you and international students and our family". For that reason, I have never been somewhere together on holidays, nor have I been to buy ingredients.
I myself am a little lonely because I longed for a good time with my host family. Other international students also went out late for their own freedom, so they rarely met each other. On the last day, there was no excitement and I went to the airport by taxi alone.
 Troubles
This was not a problem at the homestay where I stayed, but there was a friend of the same Japanese international student who had been stolen by a host family girl who had her accessories stolen.
Japanese people have a strong image of being rich, and their rooms where they stay are often not locked. When you go to study abroad, you need to be careful not to bring valuables or unusual items as much as possible, and keep them in a locked suitcase.
Difference of schools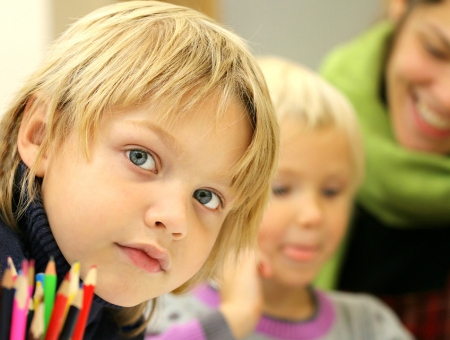 Classmates are different in each class
At this school, you take classes in the same classroom all day, with the same classmates for one year. However, in overseas countries such as New Zealand, it is common that each student has a different timetable, and after the morning homeroom, everyone goes to a different classroom and takes classes.
Therefore, classmates change every class. Going to a different classroom every hour and taking classes with different classmates was a very fresh experience.
 Difficult to make friends
On the other hand, making friends was very hard. I myself didn't speak much English, so my classmates changed every time, so I couldn't easily remember the other person's face or name.
It took me courage to talk to me, so I think it was just before I returned to Japan that I could make good friends who could play after school.
Homesick!?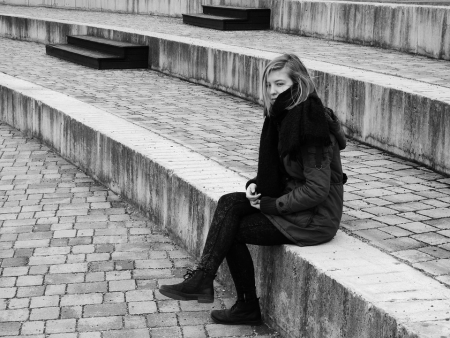 Although studying abroad seems to be something of a joy, I have come to realize the desire to return to Japan as I get used to it. In my case, once I felt that I missed Japanese food, I felt that homesick had accelerated to meet Japanese friends, meet family, and sleep in my room.
At that time, there was no SNS, Wi-Fi, or smartphone, so we couldn't easily contact Japanese families. Homesickness can only be solved by time.
My first overseas experience seemed to be more difficult than fun. However, because of this overseas experience, I noticed the goodness of Japanese culture and learned that traveling abroad and living abroad are completely different, and that I learned the importance of accepting different cultures. I hope this will be of particular value to anyone considering studying abroad in New Zealand.