Recently, the number of people who take their babies overseas has increased. However, when traveling abroad with a baby, I wondered if there was anything left behind, if I wanted to buy a local one in case of emergency, is the local one okay, what kind of things are there in the first place, etc. I think there are many people who are worried. In the first place, some people may wonder what to do if they cry after having their baby on the plane for hours.
I have a son who is 8 months old and her husband is from Germany. She lives in Beijing, the capital of China, because of her husband's work, but came to Germany from Beijing to meet her son's relatives. Here, for those who want to take their baby abroad, I would like to introduce what kind of services are available on airplanes, how to distract the baby, and so on.
Baby food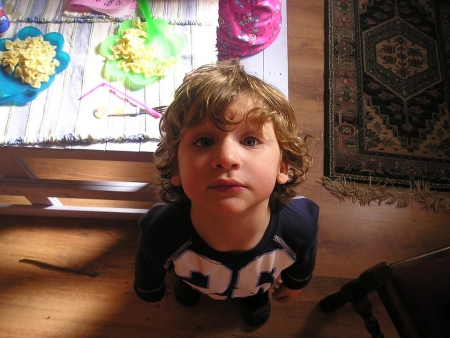 It is allowed to bring baby food on the planes
As a measure against terrorism, it is not possible to bring more than 100 ml of liquids per person on international flights. However, baby food is not included in this, so if you want to fly a baby who eats baby food, bring it with you.
It's not the first time I've boarded an airplane with my son, but since it's the first time I've been eating baby food, I've got some powdered porridge that I just need to add unopened fruit jelly and hot water. I brought it in. I was wondering if I could bring in opened items, so I put only unopened items in the pouch and underwent a security check on my baggage, but when I said, "This pouch is baby food," the baby food is taken out of the bag. There was nothing. Therefore, I think that the opened one was okay.
If you need to warm up or need hot water, the flight attendants will be happy to help. Also, on the Dutch Airlines we boarded, we received a bottle of baby food. I was very grateful for the banana-flavored baby food that can be eaten by babies over 4 months old. However, I didn't eat more than usual, probably because the environment is different …
 Security check
If you're flying with your baby, some people may buy mineral water after passing the security checks. I also bought a few bottles of mineral water at Beijing Airport to give my son a drink. I didn't drink the water from the plastic bottles that were put out on the plane, so I tried to transfer with the rest of the water from the plastic bottles that I bought at Beijing Airport and the water that was put out on the plane.
But there is a problem here. We had to make a connection from Amsterdam, the Netherlands, so we had to go through a security check again in Amsterdam. It is not possible to clear the security check while holding more than 100 ml of liquid per person. So in the security check line, many were trying to drink up the bottled water they brought from the plane.
I told her husband, "I may not be able to bring in water," but her husband said, "I came here on an airplane, so somewhere in this water is dangerous." I faced bullishly. When it was actually our turn, the staff said, "I can't bring in water," but my husband said, "I came to this airport after undergoing a security check." "This water is safe." I have a baby in my house. "
Then, although it was thoroughly checked, I was able to bring in all the PET bottles. I was very surprised because I had never brought in water during the transit security check.
When you think about it, it's not surprising that families with babies need water. So if you have water when you're transferring with your baby, be sure to negotiate. Maybe you can take the water and pass the security check.
How to distract your babies on the planes?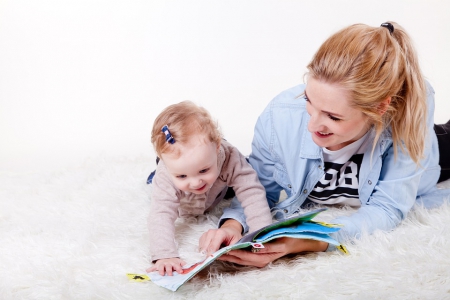 Cuddling
When you fly with your baby, you may be wondering what to do to keep your baby from crying and what to do if you cry. It takes 10 hours from Beijing to Amsterdam, so we were worried about it.
Babies cry when they feel uneasy, so I think it's important to hold them on an airplane. Of course, if you have your baby on your lap, it's basically like holding it, but if you're a married couple taking a baby on an airplane, for example, while one person is eating, the other person You have to devise something like comforting your baby. Just hug and walk on board if necessary.
 Let them use toys one by one
Of course, when you go out with your baby, you bring toys with you. If you're on an airplane for a long time, it's a good idea to keep your toys in small quantities.
No matter what kind of toy you love, your baby won't have enough concentration. Therefore, if you give a toy all at once, you will be interested in it here and there, and the meaning of the toy will be lost.
If you get tired of one toy, the next one will be small and handed over, and you will be interested in it for a long time. However, if you drop a toy on the floor on an airplane, it can be difficult to find it, so it is important to attach a clip to prevent it from falling down.
 Let them play on the floor
We were able to buy a ticket for a bulkhead seat (as a result of long negotiations), so we had a lot of room at our feet. So I laid a blanket at my feet and let my son play there.
After all, the baby gets tired because he is on his lap all the time, but it seems that lying on the floor was not a burden for his son. I was able to take the same posture as usual, such as turning over, and it seemed to be fun for at least a while. If you have space under your feet, this method is recommended.
 How bassinet was useful?
I had a bassinet installed on the plane, which itself served as a storage room. Because my son was so tall that he couldn't move when he entered the bassinet. Therefore, it seems that he was not very comfortable.
However, if you bring a baby, you will need various things such as baby food and toys. It would be difficult if you put them in and out of your bag one by one, and it would be difficult if they disappeared. On top of that, the bassinet served as a storeroom. So I think it's convenient.
Stroller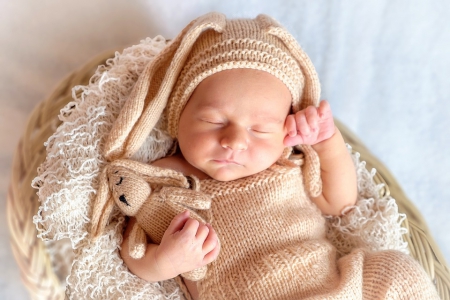 Check in or bring it in as much as possible?
Many airlines will check large strollers as checked baggage for free, and smaller ones can be carried on board. Even the airlines we have used so far have checked in as checked baggage for free (the baby's ticket fee may be the price of this baggage lol).
When I checked in in Beijing this time, I was told at the counter that "the stroller should be handed over to the staff when boarding, so there is no need to leave it here." I was very grateful! My 8-month-old son weighs 8 kilograms, so it's hard to walk with him in addition to baggage …
When I returned to Beijing from a Japanese airport before, I had to leave my stroller at the check-in counter there, but he lent me a stroller. This was thankful for this. Of course, it may be better for the baby to be familiar with it, but it is different just because there is a stroller.
 Use strollers as much as possible
What I thought was a failure this time was that when I was asked at the check-in counter, "Would you like to use a stroller at the connecting Amsterdam airport?" It doesn't seem like a big deal when you hear about an hour and a half connecting, but as I mentioned earlier, there is a security check here! Security checks at the big airport were long lines, and it wasn't easy to line up here with my son after a 10-hour flight without sleeping. Also, because I was in the EU, there was immigration, which made me tired and frustrated.
If you plan to make a connection and have to go through security checks and immigration, we recommend that you check at check-in to see if you can use a stroller. Physical fitness is important as a parent.
Make baby-friendly environment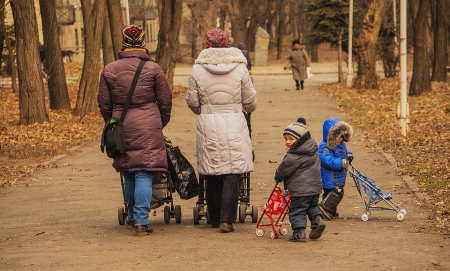 What do you think. It's hard for adults to take a baby to an airplane, isn't it? However, since I am flying for the convenience of adults, I would like to create an environment that is as comfortable as possible for babies.
By the time we arrived in Europe, we just hugged, cradled, and devised our son. Thanks to that, his son never cried on the plane. We have two seats for three people, and before we boarded the plane, we said with our husband, "I'm sorry for the person sitting in the remaining one." When you fly with your baby, it may be important to greet the people around you in advance.