Which are you, sea lovers or mountain lovers? While traveling to 60 countries, I have experienced beautiful nature including the sea and mountains. So this time I recommend you to go here if you like the sea! This is the Maldives edition.
What kind of place Maldives is?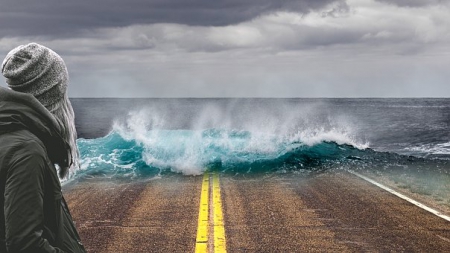 Crisis of national survival due to global warming
Maldives is a country made up of many islands in the Indian Ocean. It can be said that all but the airport, including government agencies and banks, are concentrated on the main island of the capital, Murray. Located at 1.5m above sea level at most points, it is one of the countries most affected by global warming.
 State of the main island
In fact, when I walked around the main island, the sea was rushing to the land and there was a slight flood. Since Maldives has Islam as its state religion, it is not suitable for honeymoons in the sense of openness on the main island where there are few tourists, and women also enter the sea with their whole body covered with clothes and are immersed in water without swimming. It is about. A lot of garbage can be seen and the sea is not very beautiful. Many restaurants are for Muslims and you can also see mosques, so it's a good opportunity to see the lives of the citizens. Also, it is a popular country for honeymoon destinations, but the secret is that in addition to the transparency of the sea, there is basically only one hotel on one island, so it has a private atmosphere. I have actually experienced this wonderfulness, so I will tell you below.
Surprising island I've been to!!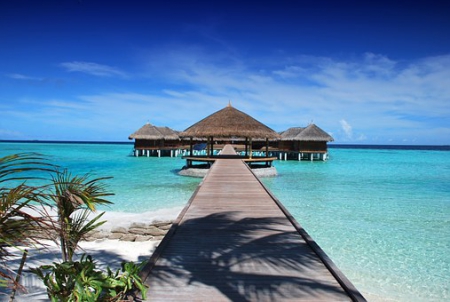 First hotel
The 3 nights and 4 days hotel I originally booked was a mid-range hotel called Adaaran Club Rannalhi. It costs a little over 10,000 yen per night for 3 family members. When you open the door of the room, you can see the beach and the sea in front of you. It feels like a private beach, with a few people with my neighbors. When I was in the room, I didn't feel like I was on such an island, but the pleasant air and sea breeze outside, and the feeling of relaxation after taking a walk around the island. A stress-free environment without crowds. I wondered how wonderful this concept of one hotel on one island was. But, in fact, I didn't know at that time that even more wonderful events awaited me.
 Somebody call me…
When I went to another island on the first day and came back, I went to the reception and got the room key. At that time, the receptionist said, "By the way …" and spoke to me. "I'm running a free night campaign at a 5-star hotel called Adaaran Prestige Vadoo. How about it?" When I first heard that, I honestly didn't feel like it at all. I explained to my parents as an interpreter, but my parents also said that it was a true story, what kind of hotel it was, if it was true, why they called out, and it was troublesome to move for one night. etc. .. .. I was full of doubts and thought I should decline. However, the receptionist reminded me that it would be better to go because this is a wonderful hotel, so I decided to move the next day.
 The scenery that may be the first and last
I was quite happy with the first hotel, but when I arrived at the hotel I was taken to, I was amazed. It was a super-luxury marine cottage that cost about 100,000 yen per night depending on the season! Even though I have traveled all over the world, I have never stayed at such a luxury hotel. .. .. Each cottage is independent and is a completely private space. You can enter the sea as it is from the room, there is a private pool outside, you can see the sea slowly outside, the wall of the bedroom is a glass door, and you can see the beautiful sea from the moment you wake up. The shower room has a glass floor and you can see the fish swimming in the sea. Meals can be taken to the room or eaten at a remote restaurant. It's already exhausted. Moreover, the transparency of the sea was the highest level I have ever seen in my life! It is shining past the transparency. If you swim a little, you can take a walk on the white sand beach. You will never get tired of spending a day in the room or in the sea around the room. I've only seen this kind of scenery and photographs, but it really existed. I think that life when I see this kind of scenery is insanely happy. I would like many people to see this kind of scenery at once!
Ocean doesn't last forever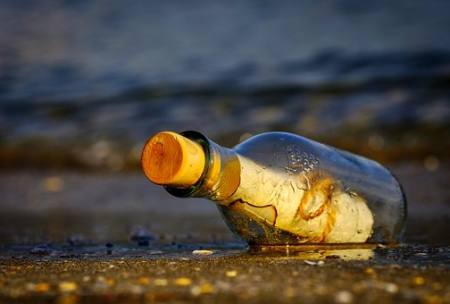 I live in Thailand, and I see the sea getting dirty every year. In fact, on the island of Phi Phi near Phuket, we have decided to ban landing on the island for at least four months from June 2018 to protect the ecosystem. It makes me really sad to see oil and debris floating in the once beautiful sea. I'm sure I won't be able to swim here in five years. If each person does not take action now, neither warming nor water pollution, we will not be able to see the sea we want in the future. Most of the islands other than the main island of the Maldives are now so wonderful that you can't see a single piece of garbage, but I'm afraid that one day it will be similar to Thailand. I would like everyone to go to the recommended sea, but you need to be aware of the environment and spend a wonderful time.