It is no exaggeration to say that Thailand is the country with the most opportunities to touch Japan in the world. When you walk around Bangkok, you can hear Japanese, you can often find Japanese signboards, and you can see that there are many Japanese restaurants including izakaya. This time, I would like to introduce a piece of Japan to discover in Thailand, which is full of Japan.
Tons of Japanese products in Seven Eleven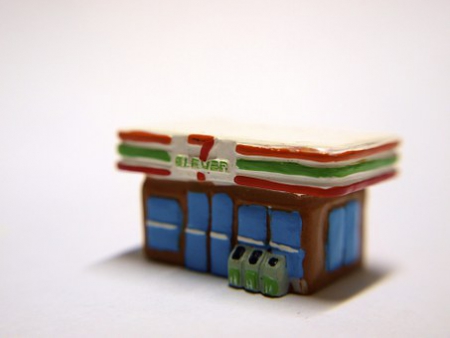 Inside…
It is here that you can discover various Japanese products at once. It is Seven-Eleven! In Thailand, everyone calls it Seven. Beginning with cold pita cool, Kappa shrimp, Sophie's sanitary products, toppo, colon, koala's march (in Thailand, Koara's march is displayed as it is in English), rice balls with tuna, Itoen's tea, jasmine tea , Bulgarian and Meiji yogurt, vanilla middle ice, red bean ice, Uji matcha vanilla ice. . . Japan is not exhausted. Seven-Eleven in Thailand has the same products as in Japan, and many of the products are so overflowing in Japan, so when you are in Seven-Eleven, you will feel the illusion of being in Japan. Even though it is Thailand, the variety of Bangkok is overwhelming.
 So many demands
Overseas, I think there are many products that imitate Japan. And at a very cheap price. Of course there is also in Thailand. For example, the rice cracker called Happy Turn is popular in Japan. This is being sold in Thailand in various forms in the same way as Happy Turn, instead of the name please. Takoyaki, cheese, nori, taro, etc. After all the quality is lost in the happy turn, but the taste that becomes a habit remains unchanged. However, what I want to say here is how genuine Japanese products are distributed so far without defeat. I have been living in Thailand for about two years, and I have always been able to satisfy the tastes that Thai cuisine cannot. Of course, it is said that there are 40,000 Japanese residents in Thailand, so there is plenty of demand. Plus, Thai lovers of Japan will be successful, and Seven-Eleven will be able to incorporate this much Japanese product.
Grocery store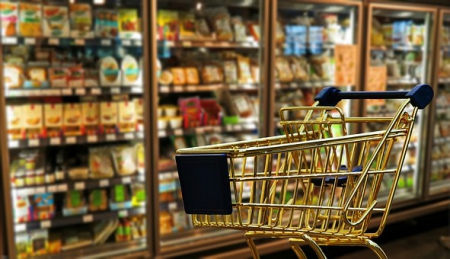 Maxvalu
Thailand Bangkok has a Maxvalu! Moreover, there are 78 stores in Japan. The signboard design is pink and similar to Japan. The display is the same. You can get Japanese sake, processed foods, seasonings and frozen foods that are hard to buy at general Thai supermarkets. If you go here, you can easily collect ingredients that make Japanese food. In addition, there are top-value products that are our own brands, and there are three types: products made in Japan, products distributed only in Thailand, and products made in Thailand that are also exported to Japan. Daily meals are especially important when you are abroad, so having a Japanese supermarket is really helpful.
 Fuji Super
There are other supermarkets selling many Japanese products, and this is Fuji Supermarket. There are four stores in Bangkok. All stores are located along Sukhumvit Road and are mainly concentrated in the Phrom Phong area. It seems that the first store is the largest and has Japanese resident, so it is definitely a supermarket for resident wives. Everywhere you go to a supermarket full of Japanese, you get the illusion of being in Japan.
Japanese restaurant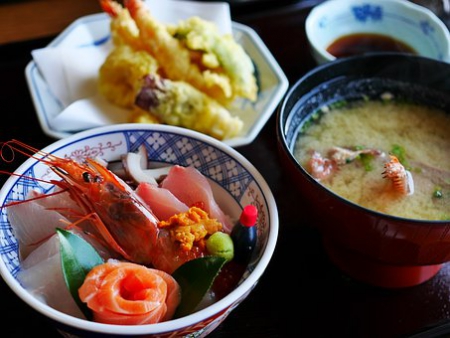 So many directions!!
There are many Japanese food chains in Bangkok, including the Otoya, Yoshinoya, Kokoichi, Yayoiken, and Ippudo. But even so, some shops have a taste comparable to that of Japan, depending on the shop, eh! There are shops that incorporate a surprising menu, and the direction is various. For example, I think Otoya has a relatively similar style to Japan. On the other hand, from a Japanese perspective, Yayoi eaves had a slightly weird menu, a dumpling with octopus on top of spaghetti. It's no longer Italian or takoyaki or gyoza. . .
 Chained stores are popular!!
One of the reasons that many chains have begun to enter the market is that in July 2013, they entered Japan and were exempted from Thai visa for tourists. Many Thais have begun to travel to Japan, and even in Thailand, there is a desire to taste the authentic taste of Japan. The price is about the same, or slightly higher in Thailand, so a Japanese food that costs more than 1,000 yen per meal in Thailand at a stand is about 200 yen per meal is a high-class meal.
Japan Quality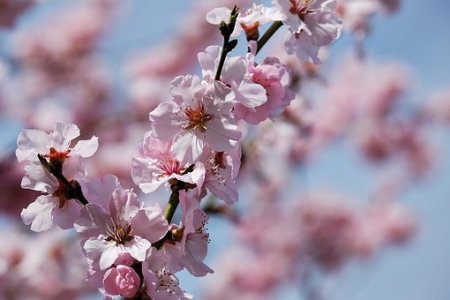 The image of many Thais about Japan is that products made in Japan have good quality. Various products have stickers marked "Japan Quality" on them, and the presence of this label declares that the product is an equal high quality product. The products can be found everywhere, from electrical products to cosmetics and food. As a Japanese, there is no doubt that products are sold with a good image. And if many Japanese products are sold in Thailand like this, my feelings of Japan living in Thailand will be lost. . . I think Bangkok is a particularly good environment. Please check it out in Thailand!