When I live abroad, I am excited at first and want to enjoy local food and shopping centers to my heart's content. However, if you stay abroad for a long time, such as studying abroad, working abroad, or living permanently, you may gradually miss Japanese things. I used to live in the American countryside. Every time I go out to the city for a holiday, I stock up on ingredients for Japanese food and cook Japanese food at home.
There are many Japanese people in the city, so there are some spots where you can feel like you are in Japan while you are in the United States. This time, I would like to introduce three spots where you can enjoy the feeling of Japan while you are in New York.
East Village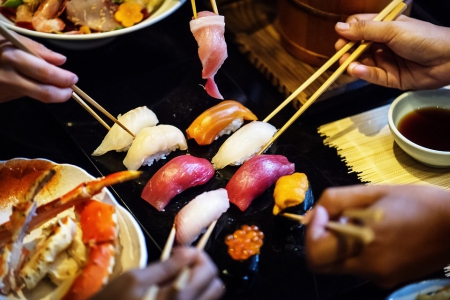 Japanese restaurants or grocery stores
In the southeastern part of Manhattan is the city of East Village. Among them, there are many Japanese restaurants and Japanese supermarkets run by Japanese people in the area centered on St. Marks Place.
This is one of the areas with the most Japanese people in New York, and it is sometimes referred to as "Little Tokyo" or "Japantown" in some guidebooks and websites.
 More foreigners than Japanese
When I first went to East Village, there were more foreigners such as Americans than Japanese in this Japantown, even though there are many people from each country in Koreatown and Chinatown. I was surprised that it was. In the first place, the Japanese population is smaller than Koreans and Chinese, so it's no wonder, but I think it's because Japanese food and culture are more popular with foreigners such as Americans.
When I see foreigners using chopsticks well and eating ramen and sushi, I feel that they respect Japanese culture and I am very happy.
Mitsuwa Market Place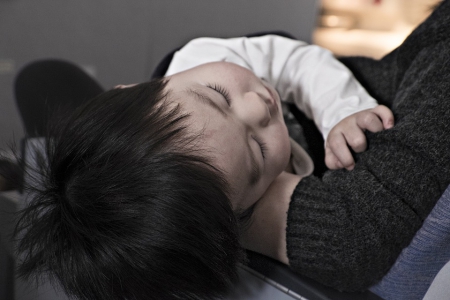 Market for Japanese
Just across the Hudson River from Manhattan, there is a large market for Japanese people called Mitsuwa Marketplace. As anyone who understands it will understand, it will be New Jersey, not New York, because it crosses the Hudson River.
It is about 30 minutes by bus from Manhattan, but there are not only Japanese restaurants, but also Taiyaki, Japanese-style parfaits, matcha cafes, cakes, and bread shops, all of which are imported from Japan. There are grocery stores, Kii Kuniya, pharmacies, luxury Japanese sweets stores, Japanese general stores, stationery stores, CDs and DVD rental shops that have collapsed, Japanese beauty salons and dentists all in one place. is.
All the shops are in a large building, so you don't have to worry about getting wet even on rainy days. Mitsuwa Marketplace also has a large free parking lot, so even if you buy a lot of food, you can just drive home.
 Pharmacy
Many medicines from Japan are sold at pharmacies. All of them are imported products, so it will be more expensive than buying them in Japan, but I'm worried if I don't take the medicines I'm used to taking in Japan, I don't like it without Japanese instructions, American medicines are too strong to fit, etc. It solves the problems unique to long-term stays.
As far as I know, this is the only drugstore that has so many types of Japanese medicine.
Address: 595 River Rd, Edgewater, NJ 07020
URL: http://www.mitsuwa.com/
Karaoke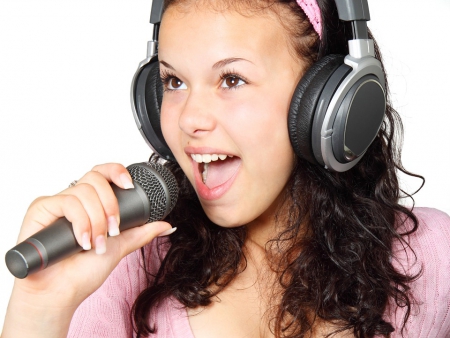 Karaoke, Japanese culture
Karaoke is one of the important cultures for Japanese people to deepen their friendships and relieve stress. The karaoke duet is the best place to enjoy karaoke in the same way as in Japan, even though you are in the United States. There are 3 karaoke duets in Manhattan, which is a place of relaxation for Japanese people.
Prices range from $ 4 to $ 8 per person per hour, and no one drink is required. In total, the price is about the same as Japanese karaoke.
 Shopkeepers are also Japanese
I sometimes go to the shop on 53 W 35th Street, but the clerk is almost Japanese and of course I can sing the latest Japanese songs. Drinks and snacks that you can ask for the atmosphere of the store and the opportunity to put in songs are the same as Japanese karaoke.
Also, although the staff are Japanese, they all speak English fluently. When I took my American friend with me, he responded politely without any problems. It's amazing that you can receive Japanese services in English. My friends were happy too. Of course, there are also American regulars.
Address: 53 W 35th Street, 2F, New York, NY 10001
304 E 48th Street, New York, NY 10017
900 8th Avenue, New York, NY 10019
URL: http://www.karaokeduet.com/
Re-realize advantages of Japan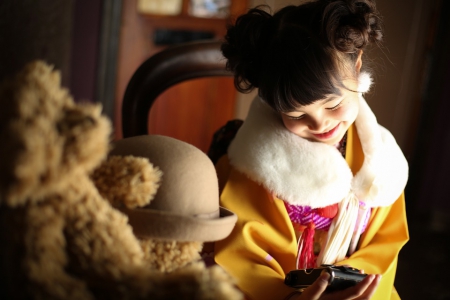 When I live abroad for a long time and occasionally come into contact with Japanese things, I am impressed not only by the nostalgia, but also by the polite customer service and good quality unique to Japan. It's great to fly around the world globally, but sometimes you may want to visit a place where you can feel Japan and reaffirm the goodness of Japan.