Have you ever been pickpocketed while traveling? I have three times, including myself and my mother. It's shocking and regrettable. Please read my article and refer to it so that you will not encounter this.
Paris, France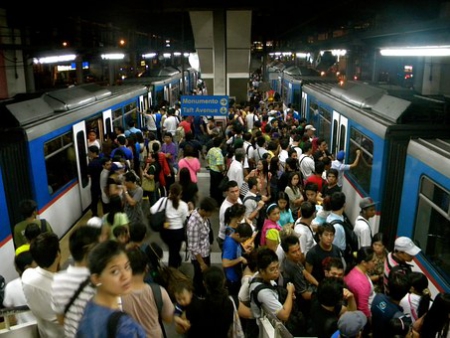 Wonderful New Year's Eve
This is the story of New Year's Eve one year. I spent the year-end and New Year holidays in Paris, France with my parents. Enchanted by the wonderful cityscape. It was as if every day was in the movie. On New Year's Eve, my family booked a restaurant with a view of the Eiffel Tower to celebrate the New Year. That year, the host country of the Euro Conference was France, so the Eiffel Tower was decorated with lights and glittered so that it could be seen from a distance. The fireworks went up, and the people around me were fascinated by the romantic atmosphere. At the end of the fireworks, the three of us decided to take the train back to the hotel.
 On our way back home…
The road to the station is also full of people returning, and as expected, the platform of the station is so crowded that you can't breathe. It's about the same as the crowds during the rush hour in Tokyo. The three of us, the family, try to get on the train while checking each other so as not to leave, but we can not get on the first train and wait for the next. Then the next train came, but I was pushed from behind with tremendous force and I was separated from my mother. However, I managed to get on the train and move forward for the time being. And when she got off the hotel at the nearest station, her mother shouted, "Oh! I was done!" Looking back, her mother is fishing for a bag. .. So I had a clue, but when I asked her mother what happened, she said, "I was curious because the zipper on my bag was empty, and when I checked her contents, her purse was gone!" I appeal with a desperate face. At this moment, the three family members were instantly depressed. This disaster is when we are celebrating the New Year. After arriving at the hotel, I calmly searched for a bag again, but it wasn't there. Looking back on what happened in my wallet, I found tens of thousands of yen in cash, credit cards, driver's licenses, and other card-related items.
 What I learned
Immediately, I called the credit card company, explained the situation, and asked them to stop using it. I had no choice but to fall asleep with cash, and I had to reissue my driver's license immediately after returning to Japan. This is the reason why the three of us discussed and thought about it. A family of three Japanese. Japanese = have money. 3 people = who has the money? And who is the easiest to get from? When I thought about that, my mother was the number one target. She looks very kind, she is only 150 cm, but her mother was in charge of her money. The criminal is a complete professional who knows all this. Her lesson is to never open the chuck by hugging the bag in the crowd. When I have three family members, my father, who seems to be as strong as possible, carries money with him.
Vancouver, Canada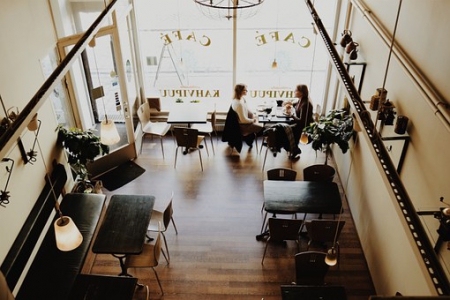 Very big place!!
This is also a story about the year-end and New Year holidays. Again, the family of three went sightseeing in Vancouver, Canada. Vancouver is a regular city that is chosen as the most livable city in the world because it is a big city, but it has clean air, a beautifully maintained cityscape, a place where you can enjoy the outdoors, and many multinational residents. I have a good impression. Except for certain events. .. ..
One afternoon, we hadn't eaten lunch yet and entered a restaurant listed in How to Walk the Earth as a Canadian dish.
 Tragedy at the restaurant
It was a little late for lunch, so there were no customers. We choose a window table, my mother sits on the window side, I sit on the corridor side next to my mother, and my father sits opposite me. After receiving the menu and finishing the order, we were hungry and were looking forward to seeing how wonderful Canada was. At that time, a woman in her thirties came in and sat at the table behind her mother and me. I didn't really care at that time, but after that, the woman who got the menu went out without saying anything for about 10 minutes. At that time, my mother said, "Why is the zipper open ?! It was done!" She had her wallet stolen by the woman.
 What I learned
思い返してみれば、あまり裕福そうには見えない余裕のある顔はしていない女性でした。でも、犯人は絶対に何度もやったことがあると確信しています。父は女性の方を見ていたにも関わらず気付かなかった、また母は自分のすぐ横に置いたカバンに手をかけられていることに気付かなかったのです。この時もパリと同じように対処しました。教訓は、どんなに安全だと言われる場所でも決して気を抜かず、カバンは常に自分の見える場所に置くことです。
Bangkok, Thailand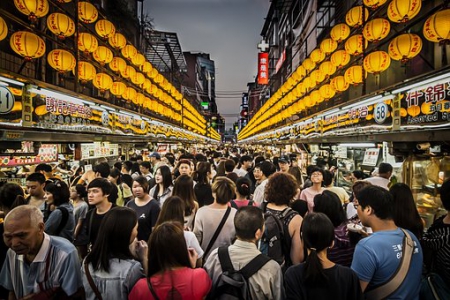 これは唯一私自身に起きたスリの話。私はタイに在住で旅慣れているのですが、そのような余裕さが犯人を寄せ付けたのかもしれません。
 My favorite market
Bangkok is probably home to the largest Chatuchak market in Southeast Asia. I love this market and visit it once or twice a month. One Saturday, I went to the market alone to buy a present for my married friend. As a good friend, I was excited about what kind of gift I would buy. I walked around the market for about an hour, but I couldn't find it easily. When I was a little annoyed, my boyfriend called me, so I was talking while walking. Then, without thinking too much, I put my smartphone in the inner pocket of my bag. At that moment, I found a One Piece shop that I wanted a friend. I walked fast to the store, but the store was full of women because it was a popular store. But I divided people and desperately searched for gifts, thinking of my friend's face.
 When I felt regret…
After looking at it for about 5 minutes, I unfortunately realized that I didn't like it so much, so I left the shop. And as I was looking for gifts at the market, I was a little tired, so I decided to buy tea at the stall in front of me. I noticed there. I look inside my bag, but I can't find the smartphone I should have in my inner pocket. I wondered if I had fallen somewhere from my inner pocket, so I had no choice but to look around. I was convinced. He said he was stolen while desperately looking for a gift at the One Piece store. After passing the shock, I was deeply regretted. Because I didn't close the zipper in the inner pocket that I normally close. I went back to the store and asked the clerk if he had seen the smartphone, but he answered that it wasn't. When I told him it was probably stolen, Tourist Police took me to a nearby police box. I knew that going to the police wouldn't help, but I told him what kind of smartphone it was, my phone number, and where it was stolen, and I stopped shopping and went home immediately.
 What I learned
As soon as I arrived at my house, I changed all the passwords for frequently used sites such as email and SNS. I had my photos backed up to Google so I was able to get them back, and it was worth setting up Line and What's up to log in from Facebook, so I could access them from my computer. is. The lesson is that no matter how many years you live abroad, you should never show a chance. When going to crowds, it is important to carry at least a zippered bag and close it.
Don't feel it's safe!!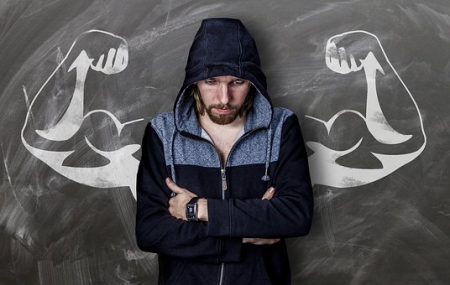 These three experiences taught me many things. What they have in common is that they are stolen when they are a little off guard. The criminal is a professional, so you will never miss it. No matter how safe the place is, you will never feel at ease and only you can protect the important things, so always manage it in a well-observed place.