Immediately after getting married, I moved to Beijing, China for my husband's work. Beijing is also famous for air pollution, so I was very worried at first, and we both thought that it would happen because we can't speak Chinese. Here are some of the surprises of living in Beijing.
They don't speak great English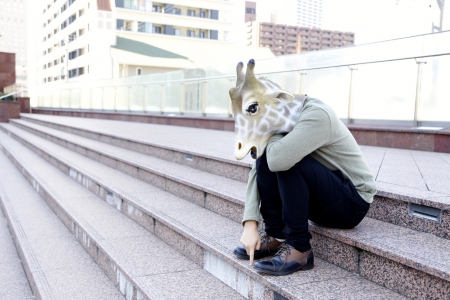 Can't speak English at the first grade
This was the first problem we noticed. Beijing is an international city, and I thought that English could be communicated as such, but I wouldn't. For example, suppose you went to a coffee shop. I thought it was as easy as ordering "coffee" at a coffee shop, but Chinese coffee has a different pronunciation. So I had a hard time ordering a cup of coffee at first. The master always puts milk in the coffee, but if the milk doesn't follow, the word "milk" doesn't pass this time.
 The word "Cheese" doesn't work…
Also, when I ate a sandwich at a coffee shop, my husband asked me to "pull out cheese" because I could n't eat cheese, but the word "cheese" didn't work. Since these are foreign language categories even in Japanese, I felt that they could be used without any problems, but in China, the idea did not work. I just had a hard time just wanting milk, imitating a cow and drawing a cow illustration.
 Chinese unique English
Chinese-style English notation is sometimes called Chinglish. There are some very interesting English notations in China where English is hardly understood. For example, the English notation for "no photography" is "No Shooting", or the English notation for "fall over" is " "Slip Carefully", you may see strange sights. Japanese can read a lot of kanji, so if you have kanji in the English notation, you can imagine what you are saying. But for those who can't read Chinese, English is scattered everywhere, which seems to be quite interesting.
 Some people can speak English, but…
In addition, I mentioned above that English is not understood in China, but some people can speak English surprisingly. Because China is a country with a wide educational gap, there are many highly educated people, such as Chinese university students who speak English better than Japanese university students. But when you talk to them, you will find that their English is very passionate. Chinese itself is a passionate language, but it seems that this phenomenon occurs to translate it directly. For example, my husband is a university faculty member, but an email from a student who was late to submit a report was written in English, "I'm really sorry for the late submission! Please punish me!" It is an expression that is not possible in Japanese or English, but when it is considered as Chinese, it seems to be an expression that is comfortable for the Chinese.
So many people!!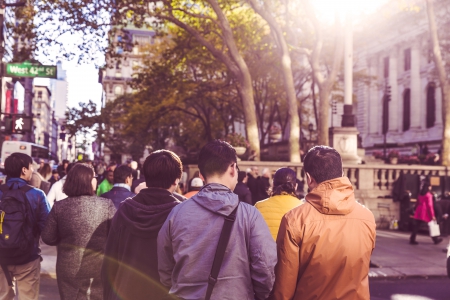 There are many staff members wherever you go
China is the most populous country in the world. This is clear from the fact that the one-child policy was being implemented. Beijing, the capital of China, has a very large population. However, the fact that the population is too large means that there are few employees. So, for example, when you go to a store, there is one person on each shelf who talks to shoppers and advertises.
I don't know any city other than Beijing, but there is a place for baggage inspection at the entrance of the Beijing subway. There are at least three staff around the baggage inspection machine, and there are also staff on the top and bottom of the escalator inside the station. In addition to the driver, the bus has a staff member who checks the ticket and a staff member who keeps the passengers safe. In many cases, there are three staff members on one bus. Anyway, it is a society that understands that the population is large.
 You don't have to clean up your own trays at fast food restaurants
I'm still not used to this, but when you go to a fast food restaurant, you don't have to clean up the tray yourself in China. This is because there are specialized staff to clean up. I can't deny that the population is so large that I'm forcibly working, but those who have finished eating fast food leave the store as they are without getting rid of trays and garbage. And the staff cleans up.
The clerk is looking for a job
This applies not only to fast food restaurants, but also to food courts in shopping malls, for example. Regardless of whether you are in a restaurant or coffee shop in Japan, be sure to return the tableware to the restaurant after eating at the food court. You don't have to do that at a Chinese shopping mall. Because the clerk will clean up. I've seen a Chinese who leaves a food mall in a Japanese shopping mall without putting away dishes. At that time, I thought it was an "OMG", but this kind of culture in China may not mean anything.
Culture to leave food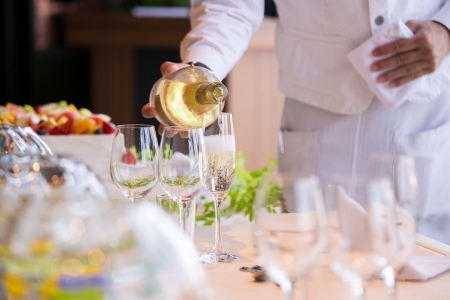 Indicates that you are full
By the way, Chinese people often leave a large amount of food. There are times when more than half of the dishes are left in the tableware that is cleaned up, and every time I see it, I feel wasteful, but this is a Chinese culture. I leave it to tell the person who cooked me that I was full. If they eat, the person who cooked the food will be worried that he may not have enough food.
 They might take your plates away while eating
However, because it is normal for meals to remain in dishes, even dishes that are still being eaten may be cleared up if you are not careful. If I went to a meal with my husband and had a little food left and talked with chopsticks, the staff would approach and have lowered the tableware. I don't ask you if you want to lower it! So be careful when putting chopsticks in the middle of a meal. If the staff approaches while you are still eating, you must insist that it is still not good!
Manners at public transportation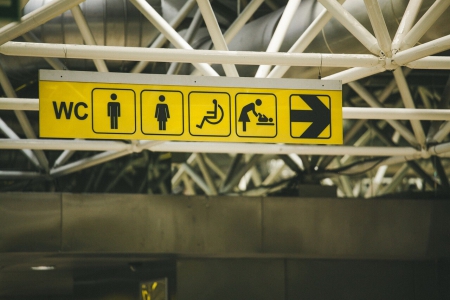 There is no manner like in Japan
For example, when taking a train in Japan, it is natural to wait in a double line for the train or give priority to those who get off.
But such common sense does not exist in Beijing. When the train door opens, people who get off and people get off and get on the train just as if to compete. In addition, it is somehow in a row before getting on the train, but that row disappears as soon as the train door opens. The scene where a person who should have lined up behind them pushes away the person at the moment when the door of the train opens and tries to get on the train first is rather everyday.
 Competing the seats
There are also some striking battles for seats. Of course, this doesn't happen all the time, but there are not a few people who try to get close to the seat even if they push it around when the seat is empty.
There are many people who play games on smartphones or watch movies on the train, but there are many people who do not use earphones or headphones. In other words, without using earphones or headphones, you make a sound and play a game or watch a movie. Therefore, the train is very lively.
Very nice to people in need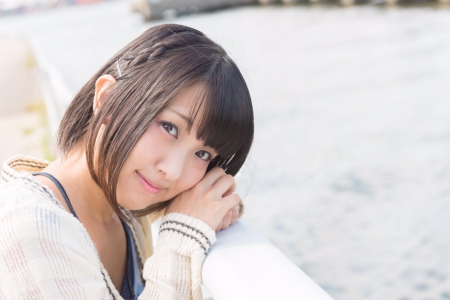 I was a little surprised…
It's such a public transport, but one thing is surprising in a good way. Many people give up their seats to the elderly, pregnant women, and families with babies (originally injured people should be included here, but unfortunately I haven't seen injured people in public transport, so I mention them here. ) I was particularly surprised to say that I would give up my seat to a pregnant woman.
 Surprisingly helpful
The first time I got pregnant was when I was 8 weeks pregnant. I wasn't hungry yet, but I was wearing a down jacket in the winter, and I was sure that I didn't know the size of the stomach from the surroundings. Gave up the seat. At that time, I thought it was a coincidence, but when the stomach gradually became conspicuous, there were many cases where people really gave up their seats, especially on buses. Some elderly people give up their seats, for example, "If you were sitting there!", Or someone standing in a place where they can lean against the wall even if they are standing. There are a lot of places to change.
 Clerk will help
Also, as mentioned above, there are staff on the bus to confirm the safety of passengers, but if I notice that I am a pregnant woman, it may point to a vacant seat and " Please come here " . In addition, if the seat is full, the attendant may even say to the passengers " Please give someone a seat because there is a pregnant woman " " Hey, give me a seat to this pregnant woman " It is. There seems to be a pros and cons in Japan regarding giving up a seat to a pregnant woman, so in this regard, China feels really amazing.
Learning all the time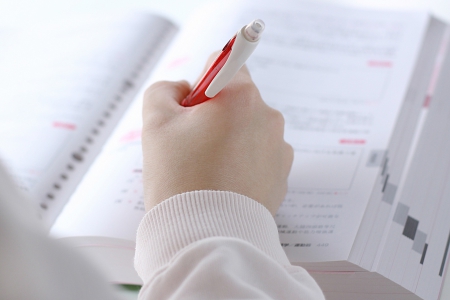 Before coming to Beijing, I was worried that "what will happen when the relationship between Japan and China is complicated". However, it has been almost two years since I lived in China, and I have never felt disgusting because I am "Japanese". Of course, this seems to depend on the area, and if you go to the countryside, you will be harassed if you are a Japanese. But here in Beijing, at least that has never happened. I think you can go to any country, but there are many things you can't understand without actually going there. Life is always studying.