Do you know Penang Island in Malaysia? Penang Island is a well-known and lesser-known island where tourists gather. However, it is also called the city of art, and the entire city is registered as a World Heritage Site. If you have one day in the middle of the day, it is a perfect vacation destination for a short break, so I would like to introduce you to the wonderfulness of Penang Island.
To Penang Island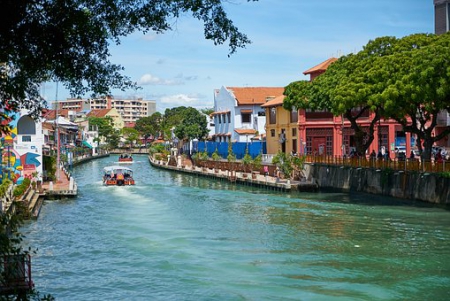 Where is it?
Penang is the name of a state, divided into a continental side and an island. Penang Island is located on the west side of the Malaysian Peninsula, and even though it is an island, it is located in front of you as if it were connected to the main island by a bridge. There is also an international airport on the island, and many flights arrive and depart from overseas. The capital of Penang is called George Town on the eastern side of Penang Island, and this is a UNESCO World Heritage Site.
 It's a great place!!
Speaking of Malaysia, the capital city of Kuala Lumpur and the island of Borneo, which is famous for orangutans, are famous. However, in fact, Penang's economic power is as great as Kuala Lumpur, GDP is said to be the highest in Malaysia, and it is one of the regions with the best salary. Sure, you can see it when you go, but you can see that the city is planned, with very clean and safe public buses, well-paved roads, and little garbage. There are many English signs, so even as a traveler, you can travel quite stress-free. I think there are many people who can afford to live, so even if I asked the walking people how to get there, they taught me quite politely.
 Racial diversities
Malaysia is like the Asian version of America and is full of diverse races. The same is true for Penang Island, once you get on a public bus, the uncle in front is Indian, the aunt in the back is Chinese, and the one next to you is Malay. Etc. .. .. I'm wondering how they can coexist, but when I was on the return bus to the airport, if I thought that the later Chinese aunt was speaking in Chinese on her mobile phone, I would tell the Malay aunt who was in front of me in English. Suddenly I talked to him and asked where the bus stop was. .. How wonderful! In this way, I was impressed to see that different races coexist by finding common ground. In Japan, when the population is declining and we are accepting more immigrants, it's hard to imagine a similar scene, and I was swayed by the bus.
Where to look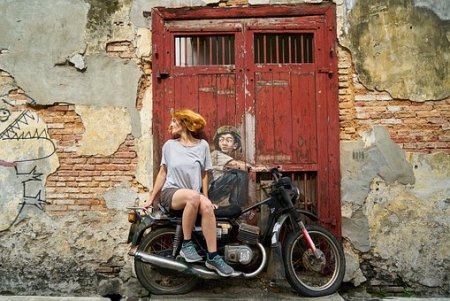 International heritage!!
As mentioned above, the World Heritage Area is a place called George Town on Penang Island. Penang Island was under British colonial rule, but the British architecture built around that time, many inhabitants of Chinese, and the increasing number of Malay, Indian, and Islamic cultures were mixed into the world. We have created a unique culture that is unparalleled. The culture of a mixture of Western powers trying to colonize and Chinese culture is called Peranakans culture, and there are areas in Singapore where you can feel an atmosphere similar to Penang Island. This is one of the reasons why this culture was created because it was located in the Strait of Malacca, which is a globally important position in trade. And the reason why the culture is attracting attention is that the beauty of the building is the most eye-catching. In addition, a number of arts that have spread throughout the city since being registered as a World Heritage Site in 2008 have become a feature of Penang Island.
 The charm of Peranakans architecture
It's an architectural design that will captivate you the moment you see it. It uses a lot of primary colors and has a clear and gorgeous color. It's Chinese, but it's different from the architecture in China. .. .. Is this something different that attracts many people? Fashionable buildings line up all over the city. Among them, the Peranakans Mansion is a renovated house that was once the residence of the Peranakans family and turned into a museum. There is also an English tour, and it is a great place to learn about Peranakans architecture. In addition, there are many hotels that conform to Peranakans, and among them, Blue Mansion is a very popular hotel. It depends on the season, but September when I visited is already full of reservations. And it was about 20,000 yen per night. It was a little expensive, so I couldn't afford it, but when I went to see the exterior of the hotel, the exterior walls were stylishly decorated in blue without betraying my expectations. One day, it became a hotel I longed for so much that I was on the list of hotels I wanted to stay at.
 Finding arts
Where there is a crowd, there is art. is not it. The art that appears everywhere in the city is a great photo spot, so it's always crowded. It's all fun. One art is that you can take a picture of a boy riding a bicycle and you are riding behind the bicycle, or you can take a picture of yourself being pushed together with the art that people are pushing each other. Many of them have a nostalgic Showa-like touch and are like 3D art. The reason why it is so popular is that people who are watching it can get into art together in this way. There is no doubt that it will look great on Instagram!
Good for short vacation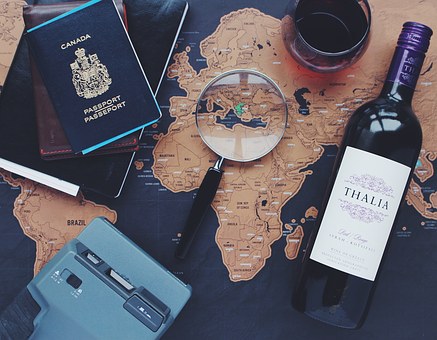 Even with so many attractions, Penang Island is packed with restaurants and hotels in a small area, so you don't have to walk around and move around, and you can fully enjoy it even in the middle of the day. There are beaches in the northern part of the island, but the sea is not very clean so I don't recommend it. Why don't you visit Penang Island for a short break when you have a short break?