Until now, when traveling around the world, I have stayed at hotels that are cheap but of good quality, hotels that are too cheap and really cheap, hotels that are completely different from the photos posted on the net and actual hotels. Among them, when staying in India, I have stayed at an extreme 5-star hotel and a cheap Japanese-style hotel that costs 200 yen per night.
5 star hotel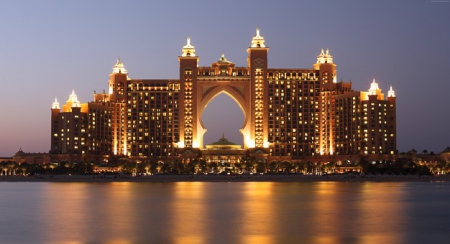 First, from the higher hotel. The hotel I stayed at is a luxury big chain hotel called Meridian, but it is not very famous in Japan. I have stayed at Hilton, Intercontinental, Sheraton, etc. in each country, but among them, the Meridian of India Delhi was wonderful in all aspects. We were traveling in a battered backpacker style, so almost no guests arrived on foot in that style, and were first seen with a surprised look by a doorman. But don't worry!
 Service
First of all, the reception that will be the face of the hotel. It is a proof of the best hotel that welcomes you with this smile after a tired day. Even if you are busy, they will calm down slowly and explain the accommodation, and at first the impression of the hotel will improve quickly. Besides, it is very easy to understand, not a little hard to understand English peculiar to Indian people.
 Rooms
The second nice point. The room's taste and ease of use, amenities without disposables, beds and pillows are the best. Traveling amidst the hot and humid climate and dirty air of India is the end of the day when you're traveling. Healing instantly such a feeling of tingling. In particular, the beds and pillows are incredibly comfortable, and the sheets are crisp with perfect crispness. If you lie down, you will fall asleep in an instant. I liked the pillows too much and bought the same one later.
 Food
The third thing that makes it even better is the breakfast. This is really grateful as there is only curry wherever you go in India. Like a dinner buffet, dishes from around the world were lined up. Of course, Japanese food also includes miso soup, pickles, grilled salmon, seasoned laver, and Japanese rice. When you actually eat it, it is not the level of "Mimicking Japanese food" often found overseas, but the quality is so good that it is delicious even if you eat it in Japan. I'm so impressed by this, I will enjoy the trip without losing the rest of my trip to India, air pollution or deceiving people! And the power was full.
Horrible hotel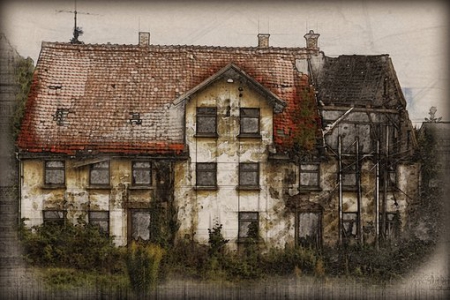 I decided to experience a cheap accommodation before staying at a 5 star hotel. Because I saw the economic disparity in India, the traveler spirit worked that I had to experience the difference in the level of this hotel. Rather than pre-booking online, we'll walk around the city of Chennai and start looking for cheaper accommodation for the day. I saw many and many houses. I can choose a hotel of 200 yen without overnight stay while staying at a reasonable economy hotel if I can give 1000 yen. Thinking now, I can't believe I actually stayed there.
 Reception was like, dead
First of all, check-in at the reception, an uncle with a scary face is standing under dark lighting. So I was asked to copy my passport, so I took it out of my bag and gave me the only way to stay. That's because in India there's really a lot of fraud, and you're going to take a copy of your passport at a hotel, take it to the back of the reception, and get stolen. Even if you ask me to return it, you will be cut off if you do not keep your passport. I was thrilled after giving it, but I was lucky to be back. Even so, the anxiety did not go away and I imagined that this receptionist would attack me. Then, pay 200 yen in cash and enter the room.
 Rooms were like hell
Once in the room, the bed is just like a cot for lying down temporarily, as in a hospital room. There is no width and there is no fence on the side, so it seems to fall easily. Moreover, the sheets are laid for a while, but have you really washed them? It is full of spots and full of holes. There is no doubt that insects will be infested. And when you look at the window, the glass is partially broken and you can see the outside. Because it is on the first floor, any insects can come in, so you'll be immediately convinced that if you wake up in the morning, you'll definitely be bitten by mosquitoes. If you look at the showers and toilets, you will see a terrible dirty shower outlet where you can see a lot of water, and if you don't want to use it forever, you don't even know when you cleaned it. Huh, I sighed with my heart if I overdo it a bit, but decided to stay for one night because of the trouble. As expected, the water in the shower is black. Spread a large garbage bag brought from Japan on the bed sheet to protect your body from insects. Even if the lights were turned off, the outside light leaked from the broken glass window and the room was quite bright, and it wakes up once an hour. I can't sleep. I want to sleep because I'm tired. That was all night. I wake up at around 7 in the morning. As expected, mosquitoes all over the body, including the face, are bright red. The hair is also itchy and irresistible. I do not want to stay at such a hotel anymore! With such a feeling, I got out of the room 15 minutes after getting up and went to suck the dirty air outside.
Girls, don't go there yourselves!!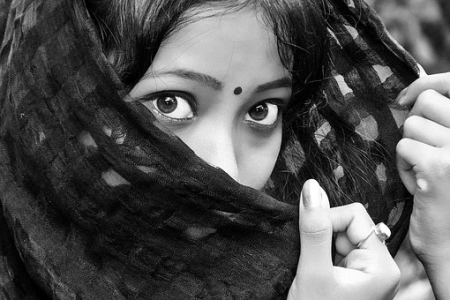 For now, I think it's good that I didn't run into a danger at a cheap hotel. It's better to do it yourself, but it's better to quit staying playfully in a room that doesn't lock alone. I think I was just lucky. Even if you are raped, the local police will not help you and it's all your own responsibility, so be safe and adventure first.