The Christmas season has come again this year. Christmas in Japan is an event centered on couples and children, but in the Christian country, the birthplace of Christmas, it is much more celebrated than in Japan. In the United States, Christmas is a much more important event than the New Year, and after the November Thanksgiving Day, called Thanks Giving Day, the whole city will be full of Christmas.
So this time, I will introduce the charms of New York Christmas that I live in New York can't taste in Tokyo.
Illumination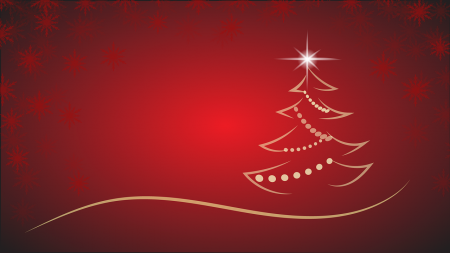 Rockefeller center lighting
First of all, the famous Christmas event in New York is the huge Christmas tree lighting ceremony at the Rockefeller Center.
The Rockefeller Center is a skyscraper in the center of Manhattan. Every October, an outdoor ice rink is installed, and a Christmas tree is displayed at a position just looking up from the rink.
This tree lighting ceremony is held at the end of November every year and invites famous musicians and singers to perform.
General visitors can also appreciate it, but when I participated, there was already a large crowd of people in front of the tree about an hour and a half ago. By the way, a high-end restaurant in front of the venue sells VIP tickets for about $ 800 per person every year, and it seems that you can eat in a place where you can see the tree during the lighting ceremony.
 General house illumination
In Japan, there are many places where large-scale illuminations are carried out at commercial facilities, etc., but in a residential area called Daiker Heights in Brooklyn, New York, ordinary families decorate their homes with flashy illumination. When I went to see, the giant Santa Claus, which seems to be 5, 6m high and 2, 3m wide, is lit up and dawns in front of the entrance! It was as luxurious as if it were in a theme park, such as a house standing on the ground, or a house with a miniature light bulb all over the garden like a sea of ​​light. (You can see lots of photos when you google at "Brooklyn Illumination", but all are personal decorations of ordinary houses.) There are many people living in condominiums in Tokyo. In a luxury residential area in New York, the house is decorated with magnificent illumination so that tourists from abroad can see it.
Christmas market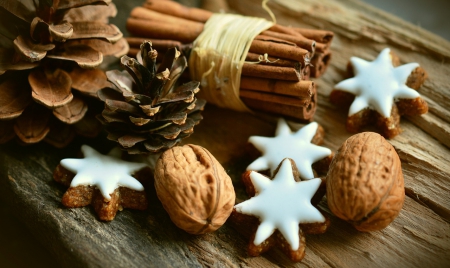 What is the Christmas market?
The Christmas market is a type of holiday market held in various parts of the United States. From late October to the beginning of the year, many stalls line up in parks and facilities and sell various items. The general Christmas market sells Christmas tree decorations, cards, gifts, clothing, accessories, accessories, food and warm drinks. The Christmas market is crowded with many people every day with Christmas gifts for loved ones and the best spots for Christmas dates. Christmas markets are held in various places throughout the United States, but the largest market in New York is Bryant Park Winter Village.
 More than 150 stores
Bryant Park Winter Village has more than 150 shops in a row and offers a variety of products. You can go around with hot chocolate, hot apple cider, hot dog, etc. in one hand. My recommendation is a card shop. All the message cards sold at this store are designed to pop out three-dimensionally when they are opened, and they are designed to be very sophisticated and stylish. There are cards with seasonal feelings such as cards from which Christmas trees and cherry trees pop out, cards with wedding cakes and birthday party motifs, and cards that pop out with teddy bears and photos.
The price is $ 13 each, but if you buy four you get a discount of $ 40.
On the other hand, the shop I don't recommend is hot chocolate, the main product of a cafe called Max Brenner. S size hot chocolate is $ 5 dollars, but the taste is incredibly sweet. It was the sweetest drink in my life, like putting a lot of cocoa in a warm sugar solution. Americans love sweet things, but even American customers are so sweet that they are too sweet.
Moreover, there is no hot water provided there, so I went to another cafe to get hot water and a cup, and I drank and drank it without diluting the taste.
 Skating rink
The attraction of Bryant Park Winter Village is an outdoor rink. This link costs $ 20 for a pair of rental shoes, but the link is free to use. Lockers can also be used free of charge.
Many people who live in New York go to the skating rink every year, so some people have their own skate shoes. So if you have shoes, you can skate for hours free of charge. If you are tired, you can have a warm drink at the bar in the skate facility, and there are chairs for visitors around the outdoor link. Therefore, many families have their children playing on skates and their parents are watching from outside. The light-up of ice crystals illuminated on the ice of the rink is also a romantic performance.
By the way, lockers can be used for free, but there is no key, so you have to bring your own or buy a key for $ 10 dollars.
The United States is not as secure as Japan, so it is very likely that you will leave your personal belongings in the locker without a lock and you will encounter theft. So almost everyone who had forgotten to bring their keys paid $ 10 dollars.
Go to Christmas Market in New York!!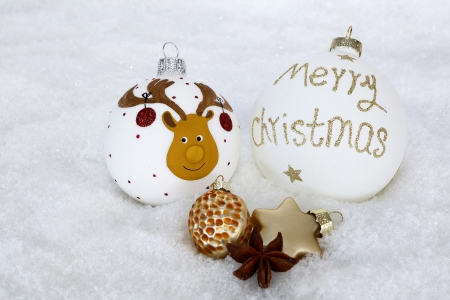 Christmas is a popular event for lovers and children in Japan, but in the United States, children and adults are celebrated with the whole family and the whole city.
New York, one of the largest cities in the United States, has many events and sights you won't find anywhere else. When you visit New York during the Christmas season, please enjoy the fun you can't taste in Tokyo.