Britain consists of four main cities, but each city has a different atmosphere and culture. London, the capital of England, and Edinburgh, the capital of Scotland, have completely different atmospheres. Traveling from Japan to the United Kingdom is popular for sightseeing around London, but it's actually based in London, and it's easy to reach the popular Lake District and Scotland.
Here, I would like to talk about the charms of London and Edinburgh in England.
What is UK?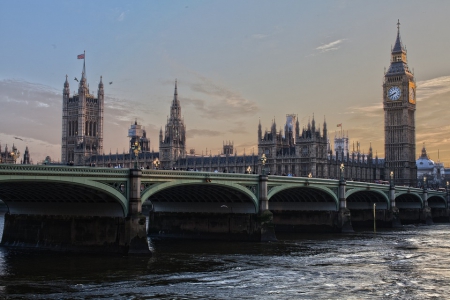 How UK is consisted of
We think the country where the capital London is located is England. The official name of the United Kingdom is The United Kingdom of Great Britain and Northern Ireland. Therefore, the United Kingdom is sometimes abbreviated as UK, GB.
Great Britain is made up of four allies: England, Wales, Scotland and Northern Ireland. London, which we are familiar with, is the capital of England, and Edinburgh, mentioned earlier, is the capital of Scotland. The Union Jack, the British flag we often see, consists of three ends: England, Scotland and Northern Ireland. The Welsh flag is not included, as England and Wales were considered almost as one Allied Power when the four Allies, including Wales, merged.
 "Don't call me English"
My husband is from Scotland, but I hate being called an Englishman. Whenever she is asked where she is from, she claims to be Scotland. People from England also say they are English. It seems that the English people don't like being grouped together as the same English people.
When watching sports such as soccer and rugby, our friend Scottish, including her husband from Scotland, does not support England games. And people from England don't support Scotland. It's interesting even though it's the same country.
 UK has two kinds of coins
Many people know that the pound is used instead of the euro when it comes to British currency. And, in fact, there are the Scottish pound and the English pound. The pound that many know is the English pound. Scotland pounds cannot be used or exchanged in other countries, including within the EU.
However, the pound sterling can be used in England, the United Kingdom. When I went to London the other day, when I paid in pound sterling, I was asked "Are you Scottish?" It's annoying for me.
Recommended place in London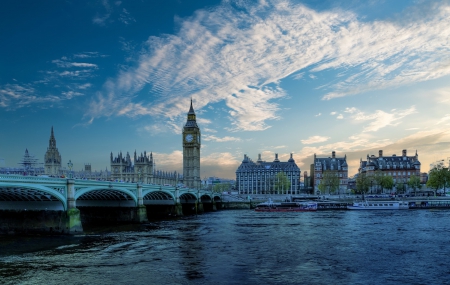 Along the Thames
Although London is a big city, its center is smaller than Tokyo and it is very convenient for subway and bus transportation, so it is recommended for sightseeing. Especially along the River Thames is the most recommended area, where you can enjoy the historic buildings and townscapes registered as World Heritage Sites such as the London Bridge and the London Eye, which is a symbol of London.
 London Market
If you come to London, be sure to visit the market. There are many things, such as a historic market that has been open since the 11th century and a market where Harry Potter was filmed. You can eat fish and chips, which is famous for British food. There is also a traditional pub, so you may want to enjoy the atmosphere of an adult.
There are many stores such as antiques, jewelry, handmade jams and tea, and it is interesting just to look at the city.
 Lake District, a tourist destination around London
About 4 hours by train from London, you can reach the Lake District, a rural town where the world of picture books spreads. The Lake District, which has a different atmosphere from the big city of London, is perfect for day trips and overnight trips.
The Lake District is a city loved by the Romantic poet Wordsworth. Windermere, the gateway to the Lake District, has a magnificent English garden from spring to early summer. You can enjoy a lake cruise, walk along the lakeside where you can enjoy nature, and spend a relaxing time.
At Hilltop, the world of Peter Rabbit, you can see the stone house where the author Beatrix Porter spent his last years. Many works were born here. Hilltop is a rural town with many sheep and rabbits.
In small country towns such as Grasmere and Ampouleside, you can enjoy a lot of cobblestone streets, stone houses and historic buildings.
Edinburgh, the capital of Scotland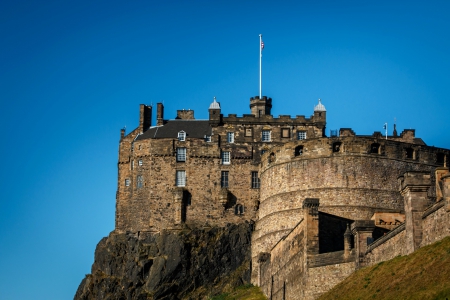 What to see in Edinburgh
Trains and planes are recommended when traveling from London to Scotland. Edinburgh, the capital of Scotland, is a World Heritage Site, with its medieval cityscape, old historic buildings, the sound of bagpipes heard out of nowhere, and the power of Edinburgh Castle towering over the hills. there is. It is a city that people who like history should definitely visit.
 Festivals
Edinburgh's summer is a festival throughout the city. If you have a full-fledged opera, ballet, or something that anyone can see, you can attend the Edinburgh Fringe Festival.
Performers and artists gather from all over the world, and of course there are many people from Japan. The fringe festival is characterized by everything from comedy to dance to magic tricks. Mr. Bean is also a comedian who has become popular from Fringe. I think summer Edinburgh is the busiest and most vibrant city in Europe.
Edinburgh, the city where Harry Potter was born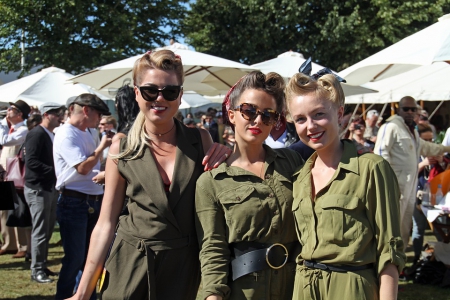 Certainly, many people think of London when they think of England. But Britain isn't the only one with many fascinating places, such as the Lake District and Edinburgh. In particular, Edinburgh is a popular city for tourists after London, and in fact it is also the city where the famous Harry Potter was born. Please come to Edinburgh when you go sightseeing in England.