At one time, when it came to Japanese food overseas, it was thought that "Japanese people eat raw fish." However, in recent years, many Japanese foods, including sushi, have become available overseas. I currently live in Beijing, China, and here I will talk about the Japanese food I saw in Beijing, China.
Mystery of rice balls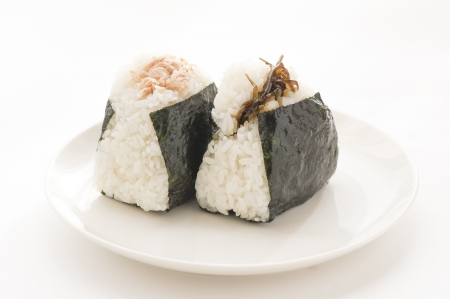 Japanese style rice balls
There are Seven-Eleven and Lawson in China, which are familiar in Japan, but you can buy rice balls in these places. Needless to say, rice balls are one of the Japanese foods. At such convenience stores and Japanese supermarkets, rice balls unique to Japan are sold as "Japanese style". The ingredients of "Japanese style" rice balls are mainly salmon and mustard, and the taste is almost the same as that of Japan. Unfortunately, I have never seen kelp or plum, but it seems that salmon and mustard are in demand in China as well. When I became pregnant in China and had morning sickness, I missed salmon rice balls in particular.
 Some seasons are not common in Japan
On the other hand, there are also rice balls that are not available in Japan. Eels and teriyaki chicken do not taste like Japanese people, and the one that surprised me most was the shrimp mayo. There may be shrimp mayo rice balls in Japan, but I think they are not so major. Tuna is mixed with vegetables, which I don't think is delicious. By the way, for example, salmon and shrimp have kanji, so you might think that you can understand them in China as well. However, these are not "salmon" or "shrimp". Salmon is written as "Sanbunyo" and shrimp is written as "虾", so be careful if you buy rice balls in China. By the way, Tuna is written as "Kinbashi Tuna".
What you can buy at stores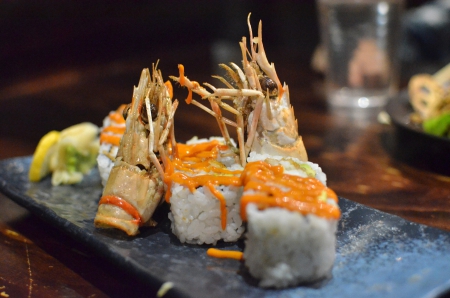 Seasonings
Japanese seasonings are also popular in the world. For example, wasabi, mustard, curry roux, curry powder, miso, etc. are also used in China, and if you go to the imported goods section, you can also buy mirin, cooking liquor, kagome tomato sauce, and Kikkoman soy sauce. I have never seen mayonnaise sold in China other than Kewpie mayonnaise. In addition, spaghetti sauces, consomme, and yakiniku sauce are also on sale.
 Sushi
Of course, you can buy sushi, which is loved in every country, at supermarkets. There are Chinese-style sushi that you don't really know what ingredients are used, but Japanese-style sushi that uses plenty of tuna and salmon is also on sale, and this is also called "Japanese style". A sticker is attached. Of course, "Japanese style" sushi is often made with Koshihikari rice, which increases the price.
Restaurants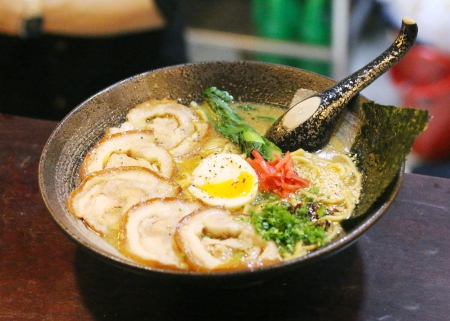 Ramen
One of the Japanese restaurants I've seen so far that I think was delicious is Ajisen Ramen, a ramen restaurant that Taiwanese started in Kumamoto, Japan. It has expanded to various parts of Beijing and can be said to be a restaurant that preserves the traditional taste of Japan. There is only ramen that started in Kumamoto, and pork bone ramen is the mainstream. There are fried chicken and french fries because it is like eating at a Japanese izakaya, so the price will rise a little, but it is a perfect restaurant when you want to eat Japanese food. I missed Japanese food anyway when morning sickness was bad, so I was taken care of by this Ajisen Ramen.
 Tokugawa Ke
Looking at the name alone, it feels like a restaurant that has advanced from Japan, but it is a buffet-style Japanese restaurant that originated in China. The style is to choose the one you like from the menu and have the waiter bring it to you, but the menu here is also extremely satisfying for Japanese people. For example, there are sushi wrapped in bananas that make you wonder, and there are also things that you don't really understand. However, there are sushi and sashimi, beef bowl, unaju, hot pot and fried rice, all of which are nice seasonings for Japanese people.
Japanese flavor you can enjoy in China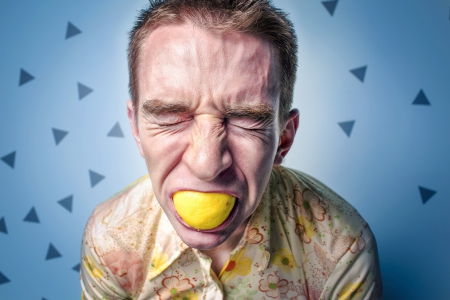 In fact, I've only been to a Japanese restaurant once in a country other than Japan and China. A friend of mine once took me to a sushi restaurant in the United States, but since it was run by a Japanese person and the rice was Japanese rice, it really tastes the same as Japanese sushi. I enjoyed it. I remember thinking that sushi, which I thought would be expensive to eat in Japan, is very expensive and I wouldn't come by myself.
There are sushi restaurants here and there, especially in other countries, but I hear that the price is high but the taste is not satisfactory, or there are people from different countries, such as Chinese, who are Japanese restaurants. It's run, and it seems that the seasoning is different in the first place.
However, now that I have lived here in China for the third year, I really miss Japanese food, and recently, Japanese restaurants are becoming "a place I have to go if necessary". Some Japanese ingredients come from China, and you can also eat the same, such as dumplings and mapo tofu. However, I am glad that the "taste of Japanese food" is still preserved here in China.