If you have a Japanese passport, you can go to most countries in the world without a visa. But do you know that there are countries that are close to Japan and need a visa? In fact, when you go to Russia, you need a visa, except for a short stay in some areas. In order to apply for a visa, you must apply to the consulate from one of the embassies in Tokyo, Sapporo, Hakodate, Osaka, or Niigata. In addition to that, you have to buy a ticket and it costs money. When I first went to Russia, there was a mistake in my ticket and I was about to give up on the trip just before departure. Here are some of the mistakes I have experienced.
I want to get a visa cheaply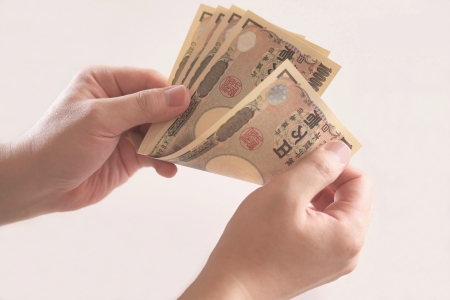 Getting a visa costs money
At that time, before going to Russia for the first time, I wanted to get a visa with as little money as possible. This is because Russian visas, whether they are tourist visas or business visas, require an invitation issued by a Russian contractor, so it costs money.
In addition to the cost of issuing a visa, you will also need to pay to get an invitation. At that time, looking at the Russian visa acquisition procedure on the Internet, the price was about 50,000 yen including the invitation. If this amount plus air ticket, it will be a considerable expense.
 I want to get a business visa
For a short tourist visa with a stay of 30 days, there was also about 30,000 yen. However, I was looking for a business visa that allowed a 90-day stay, so it was unavoidable to spend some money. Even if business isn't the main purpose, you can apply for a business visa if you want to stay longer than 30 days.
While asking and helping my Russian friend, I was able to get a 90-day business visa over 3 weeks. I think it took about two weeks to issue an invitation and about a week to get a visa. I was satisfied that I was able to obtain a visa for about 15,000 yen where it originally cost 50,000 yen. Thanks to that, I was able to purchase air tickets safely.
Plane tickets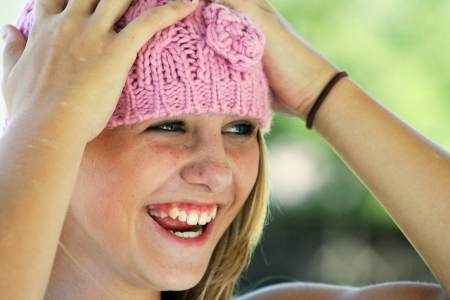 Return date and visa expiration date do not match
After that, I realized that the date of the ticket I bought to return home was two days later than the visa expiration date. In other words, if December 31 had a valid visa, my return date was January 2nd.
I tried to stay in Russia until the last 90 days, so I bought the airline tickets for the return flight by mistake, not the 90 days. One of the causes of this mistake is that it was counted as one day from the arrival date of Russia, not the departure date of Japan.
 Cancellation fee and extra expense
If I could afford it, or if the flight ticket was changeable, there was no problem, but the ticket was purchased at a cheap price, and it was 30,000 yen to change it. No cancellation fee was required. And I had to buy it again, but I remember that I was panicked at that time without such a financial margin.
At the time, I heard a story about traveling in Russia, when I was unable to present a return ticket that was within the visa's expiration date at the time of immigration, and I was trembling with fear. I called the airline or the Russian embassy and managed to find a way to get into Russia without having a return ticket. When the Russian embassy told me that I should confirm with the Russian Ministry of Foreign Affairs, I felt that I had to give up the trip and was hopeless.
How to solve that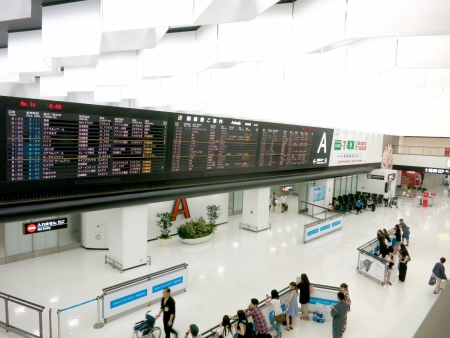 Contact from a Japanese visa agency
At that time, a Russian friend gave me advice and received a message from the visa agency that I used to say, "Only an immigration passport can be presented." They affirmed that there was no need to show the return flight ticket.
I believed in that story and entered Russia, but I wasn't surely asked to present my return flight, but I was able to enter the country safely just by showing my passport.
Make sure about expiration date of visa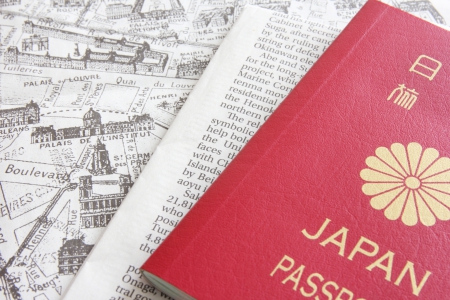 There are few countries where Japanese must obtain a visa when traveling abroad. So I didn't think about the visa expiry date and bought the air ticket.
When traveling abroad, if you are in a country where you need a visa, you must check the expiration date. Also, have multiple sources to get reliable information. There is a lot of unreliable information on the Internet. I deeply regret that I was swayed by information on the Internet.
I am in Russia now. I have to go back to Japan within the expiry date of my visa, so I will buy a one-way ticket here and return to Japan within the expiry date.