For Japanese who are going to Paris for studying, getting a job, or going to work, but who are still not good at French, this is the basic information for finding a home in Paris that is safe and profitable.
Where to look for How to find an excavated property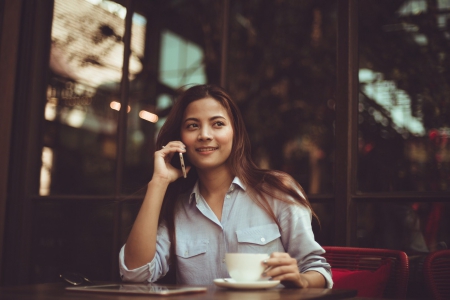 Well, I arrived in Paris. If you want to live in a temporary hotel, but you want to live in a properly furnished apartment, you can start with the newspaper "Obni Ovni" for Japanese in Paris. http://ovninavi.com/ This newspaper must be available at Japanese food stores and restaurants near the Opera. Issued twice a month and free. Not only rental information but also various information on Paris can be obtained with this newspaper alone. When I first started living in Paris, I was very well indebted to this newspaper.
 Japanese real estate company
Next, there is a way to find a Japanese real estate company on a Japanese internet site, but of course you can take brokerage fees. Although the rental contract law has been revised (loi Alur as of August 1, 2014), it is no longer charged a high brokerage fee as much as before, but in Paris, where competition for rent is intense, we expect a minimum of 12 € per square. Let's do it. (As of 2016)
[Recommended Japanese real estate company in Paris] Paris Real Estate http://www.paris-fudosan.com/
Lutece Real Estate http://www.lutece-fudosan.com/
JAFIS Real Estate http://www.jafis-online.com/
Lodgis Real Estate http://www.lodgis.com/en/
In order NOT to regret later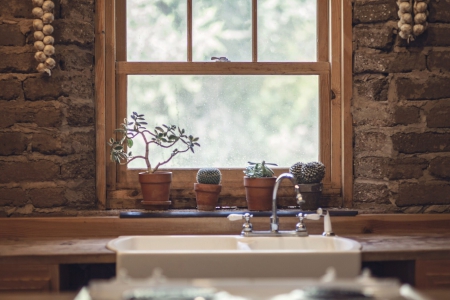 Now, I found a very good property in the rental information. Get a rendezvous with your landlord or real estate company. It is recommended that you visit the same property separately in the morning and evening. This is because a place that was quiet in the morning could be transformed into a completely different environment in the evening.
 In the evening there are noisy places…
For example, a friend found a very nice studio in the immediate vicinity of Sorbonne University. Immediately landlord and rendezvous. Because he was a Japanese landlord, he brought the story to the moment and signed an immediate rental contract. When you return to your room in the evening of Lung Lung, there is a cafe / bar that is open all night. Even if the window is closed, noise can penetrate into the bedroom. If you want to cancel your rental contract, it's too late. In France, once a contract is made, it will take at least 1-2 months to complete the cancellation.
After signing the contract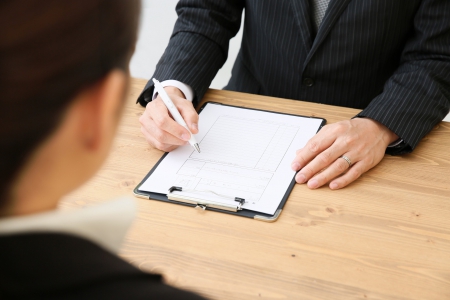 I managed to get a contract sign. The main documents that a lessee needs to make a rental contract are as follows: This is for furnished rentals where you live for at least half a year to one year.
 Required documents
An ID (passport), those who rent for work purposes need an employment certificate and a pay statement (if there are three months in the past), a student or work visa will need an admission certificate, student ID card, and finally a bank guarantee. This guarantees that the bank has proof that the bank holds the rent for half to one year of rent as a guarantee. In addition to this, you can also establish a guarantor in France, but because you need very complex documents and the guarantor's own monthly income is more than three times the rent you rent, It will be almost impossible.
 Get insurance
In addition to the above documents, you will need a home insurance certificate as a lessee. In France, both the renter (the landlord) and the renter (the lessee) are obligated to individually purchase comprehensive housing insurance "Assurance multirisques habitation". Please note that this certificate must be submitted at the time of contract, so it must be subscribed before the rental contract. As a method of joining, there is a housing insurance that is arranged by a bank or an intermediary real estate company.

Just additionally…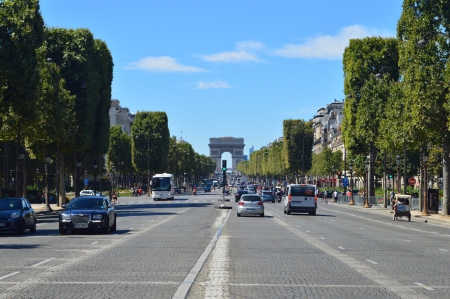 Remember to ask the landlord for the following documents required by the landlord.
1) ERNMT: Document that proves whether the rental property is located in a natural disaster (water damage, earthquake, etc.) hazardous area
2) DPE: Certificate that measures the cold protection of rental properties
3) CREP: Certificate confirming whether the interior materials of rental properties are free of lead
4) Documents confirming the safety of electrical and gas facilities (from July 1, 2017 onwards)
These documents are intended for the landlord's information obligation. For example, it is a document to prove that even if the interior material of the property to be rented has lead quality, the lessee knew the fact in advance.
Either way, France is a "document" society. Be prepared to request various certificates in advance.
<PR> 無料の英語体験レッスン
~全部試して0円で英語力アップ~

対面なのに無料!全国208校の老舗英会話スクール【シェーン英会話】

25分129円~のマンツーマンレッスンなら【レアジョブ英会話】

24時間レッスンを受けられるから忙しい方でも安心!【ジオスオンライン】



You have to see the room first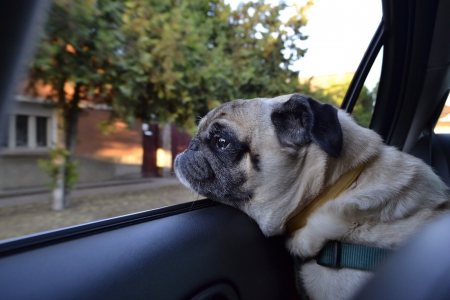 I will move in. Here again "documents" will appear. It will be called "Etat des lieux à l' entrée". Paris has a lot of old buildings dating back to the late 19th century. There is an apartment.
Check the furniture carefully
In such a situation, there may be damage or dirt like the remaining name of the previous resident. In particular, since it is a furnished property, detailed confirmation of furniture, electrical appliances, kitchenware, etc. is required, which takes time and money. We ask a specialized company, but the price is 3 € / m2. The purpose of this confirmation is to confirm this with the landlord before leaving the house. In that sense, it is to protect the lessee, so I would like it to be implemented greatly. Sometimes the landlord borrows directly without going through an intermediary real estate company, and some landlords try to ignore this process. In that case it is advisable to set up an official intermediary "huissier de justice". The cost is 50/50 with the landlord. In order to avoid later troubles, it is impossible to avoid checking the current status of the house.
By the way, for the same reason, the current status of residence is also confirmed when moving out. "Etat des lieux à la sortie"
 Definition of furnished property!?
In general, landlords can rent out a furnished apartment if they have the following:
Bed, bedding (futon, pillow, etc.), bedroom curtain, kitchen stove, oven or microwave oven, refrigerator-freezer, tableware, kitchenware (pot, pan, etc.), table and chair, organizing shelf, lighting equipment, cleaning equipment (mainly To vacuum cleaner)
What to do when you receive a key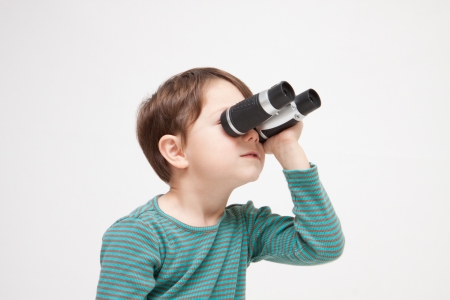 Now you can finally get a key. The long-awaited life in Paris begins. But don't forget to check out the next check.
1) Check the number of entrance keys and the presence and location of postbox keys: Paris mail delivery is not Door to Door. This is the same in Japan. Don't forget to check your assigned mailbox number and key.
2) Confirm the final consumption scale related to electricity, gas, water, etc. of the previous residents: This is often asked when applying for new electricity, gas, water, etc. Let's check in advance.
3) Confirmation of garbage disposal location and collection date: An apartment with a manager is fine, but sometimes there are apartments where no one manages it. Let's keep it.

[Very useful reference website] http://fra.mixb.net/
http://www.newsdigest.fr/newsfr/index.php
http://www.newsdigest.fr/newsfr/features/773-how-to-find-a-room.html
http://www.fr.emb-japan.go.jp/jp/taizai/fudosan.html
 First step to live in Paris
How was it? It was information about finding a house in Paris. For Japanese people who are longing to live in Paris, looking for a home can be a time when Paris has changed to a more realistic face. Let's enjoy your stay in Paris without having to think about your stay or retreat.
<PR> 無料の英語体験レッスン

ライティングなのに無料体験レッスンがある【ベストティーチャー】

予約なしでOK!回数も無制限のマンツーマンレッスン【ネイティブキャンプ】

女性講師・女性スタッフで運営するマンツーマン英会話【WOMANオンライン】