An international marriage once said that a loser dog howls. Despite being together, they grew up in a completely different culture before marriage, and when they spend time under one roof with a person with a different language system, various lights and darkness arise. I lived in Oceania with a husband who was born in North America and married for 10 years. For you who are going to make an international marriage just by longing, I will teach you the lessons that I have gained from my failure.
Communication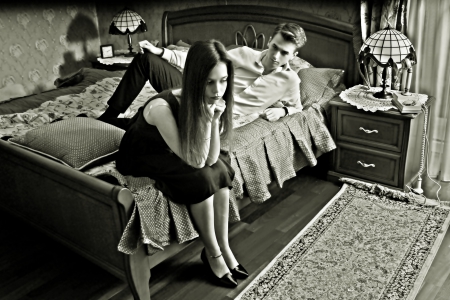 Article 1, body language is valid until the second year of newlyweds
Is it only about a year since I met you that you can be positively interpreted as "mysterious"? It is less than two years for newlyweds, and only for young couples.
It seems to be afraid, but from the third year of international marriage, there will be a "trial" that must be discussed and resolved properly.
That is a conversation between couples.
While it is a man, a gentle love-love dating period, he is trying to learn the language of the other person, but usually he does not feed the fish he caught after marriage. In other words, the common language of couples is expected to increase the effort and burden of the wife.
 Article 2, Conversation is the secret of a couple's long-lasting secret
Have you ever seen a scene where an old couple who accompanied with a drama for a long time eat breakfast in a hotel restaurant overseas?
During a romantic relationship, there has been so much conversation that hasn't continued recently, and if you notice it, the conversation is centered on children. Fortunately or unfortunately, women are highly adaptable to the environment, so you will get used to such inconvenience. You can spend some money, so learn the language of your husband perfectly while you love each other. Since my acquaintance neglected this effort, the conversation between the couple is mainly broken English. She says that her grammar is revised every time she fights, and when she reaches the main topic, she often exhausts and gives up. I'm sorry.
Aside from emails, telephone calls, and daily conversations, I feel that it is not fair when fighting in the language of the other party. You may be frustrated that you want to use Japanese when you are tired or angry. But that is international marriage. Of course, if you can sleep in your dreams, you can use your partner's words, but don't forget to make up for it with reading or NHK World Premium so that you don't forget Japanese. When you return to Japan, you may become a strange Japanese.
 Article 3, the point of laughter in different cultures is different
Among the things that are said to be "this is pretty hard, good!" In an international marriage, you can't laugh with the same joke.
Except for the universal laughter that all humankind will laugh at, the point of laughter depends on the West and the East, regional differences, generations, culture, education and language. Even if you are watching the same TV or movie, the time difference of laughter will occur, and the point of empathy that "there is" is naturally different. To be clear, let's give up on "There is a locality" in international marriage (laughs).
An acquaintance with a British husband had little language skills and vocabulary at the beginning of marriage, but did not notice much, but gradually improved his English skills and got a sense of humor that would shed his husband's knowledge. He says that he has become disgusted by cynical jokes at a British ironic cynic.
 Article 4, Laughter is the greatest weapon for communication
"Laughter" is the greatest and strongest communication for humanity. The point is different depending on the culture, but there is no excuse for laughter. Sit out your eyes for accents, intonations, and national affairs, and hone a sense of humor that can make everyone laugh.
Let's incorporate laughter into your life as a lubricant so that the couple who spends time under the same roof won't get cold. It can be replaced by the words humor, wit, joke, etc., but when you reach "comedy", it becomes tricks and you can make money (laughs)
International couples don't mind removing the acupuncture points, so enjoy jokes. And the attitude to enjoy the difference between each other is required for a long time.
Fantasy for so called half and half kids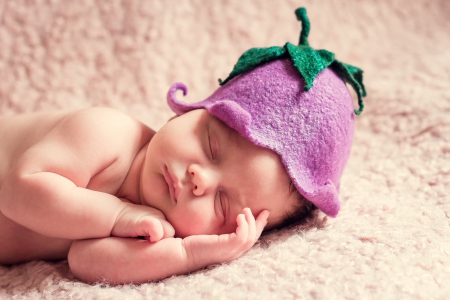 Article 5, half = dominant inheritance, is a phantom
Now, I lived in a detached house with a lawn garden and started my long-awaited overseas life. A cute child is born and you are full of happiness. Depending on the combination of parents, in general, half is cute and has a good picture, and if you upload your childhood blog to the day-to-day growth, you will be delighted by Japanese ecstasy and will have a high nose for your former colleagues and friends. .
When a child is young, he speaks Japanese, speaks with his parents, helps his parents and functions, and begins to delusion that this child is a genius or a kid. It's horrible to think calmly, but it's like a transient measles that happens to anyone, not just an international marriage.
Half-child is said to be cute in Japan, but it is normal overseas. Or a sober class. Childcare High will not last forever, so if the parents are ordinary people and there are about 10 children, the day will soon be seen objectively.
This is where the problem arises.
 Article 6 Half-Bilingual Myth
Children don't speak Japanese, and even if they speak in Japanese, the answer will be returned in the local language. Is the most important thing. I used to be a kindergarten who listened to what I was saying until the lower grades of elementary school.
Well, if you think about it for a moment, it's natural that your local language will grow if you go to a local school. Aside from parents who are focusing on Japanese language education through kanji drills and distance learning, children cannot remember unless they learn. You will find that you need the same amount of Japanese language education that you learned in the Japanese language of elementary and junior high schools and the current high school in order to be able to speak and read and write properly.
Although it depends on the way of thinking of parents, besides the possibility of being active in the international community as a bilingual, the succession of the Japanese language seems to be very meaningful for personality formation. Children who have Japanese DNA will always want to know their roots, but at that time it is a pity that they can communicate only in Katakoto Japanese. You should keep in mind that the Japanese you usually speak is a very difficult language, and it is a language that can only be learned overseas if you study it properly as a "heritage language".
Being housewives in other countries is not that easy!!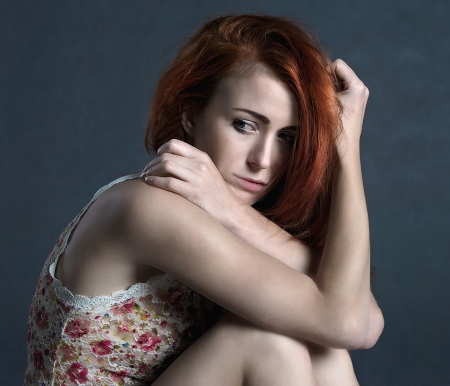 Article 7, overseas, full-time housewife = endangered species
As long as the country you live in is a capitalist state, "money" is an inevitable problem after marriage, and the economy is the foundation of your family.
What do you do to make a living now that your child-raising has come to an end?
This problem is surprisingly common among Western husbands. Ask
"My mom also came back to society as soon as she finished raising her children. What if you were trying to help society without staying home?" Basically, Western husbands are supportive of childcare and housework, but to that extent they consider working together as a matter of course and hope for their wives.
Co-gender, half responsibility for work, housework and childcare. There is no doubt that overseas husbands will require their wives to work as soon as child-raising is complete, even if the savings are abundant and the start time is different. By the way, my husband (North American family) sometimes puts advertisements on job-hunting information sites casually on my computer, looking at my wife who is always at home. Lol
 Article 8, Housewife part not recruited
It seems to scare, but there are actually few people who have special skills and skills that can be used overseas, so it is better to think that you will finally get to the same start line as local people after learning local customs and language . If you were doing a so-called OL office work in Japan before marriage, working in the local area is expected to be quite hard.
Regardless of the urban area where there are Japanese or Japanese-speaking businesses near your home, you can't choose a job in a rural city in the country unless you have native language skills. You should know that searching for housewives' work is limited in time, and that there are so many housewives in Japan that are not so many.
 Article 9, housewives also secure their place
A full-time housewife not only has a narrow shoulder, but unfortunately there is no other person in the family who can hear your bitches apart from her dogs or vegetables raised in the kitchen garden.
A grown-up son enjoys playing with friends, an adolescent daughter is annoyed, he can be exposed to the rays of "What if mom work?" So if you look at your face, you will be urged to re-employ. There is a chance that the job I finally found was a black part, although I was rushed out of town looking for a job because of the danger of becoming a kitchen-drunker.
Find someone you can consult with. It's not just about work, it can be a lesson or a hobby. A place where you can express yourself, such as art and music, teatime with mom friends and unwilling friends, and a walk with your dog. Securing your own place outside of your home will surely be a reassuring place for you, especially in a country where you tend to be isolated.
This is what I think, honestly…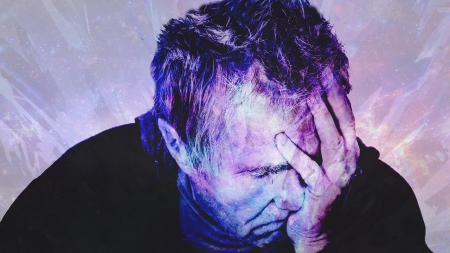 Article 10, International divorce should be avoided as much as possible
Although it was the last time, as an experience of two international marriages and one divorce, I would like to say aloud that international divorce should be avoided as much as possible.
Even more so if you have children, it's harder to have a single mother outside of your home country than you think. I haven't heard much of cases where my wife gets a reward from her husband like in Japan. Unless it is a special case, custody is not transferred only to the mother, nor does it receive monthly living expenses from the ex-husband.
We divide everything we have built with the couple, buy a car in the name of ourselves, set up a living room, work and secure eating, hold discussions with lawyers, and do the work that seems to be broken. In some countries, you may leave your passport in court so that you cannot take your child back to Japan. Even if a divorce is established smoothly, child-rearing is split in half and the change is based on a weekly basis. When the quagmire continues, the children are exhausted from each other and the child is deeply wounded.
 Enjoying the "difference" should be a long-lasting secret and heart
Marriage is like a sand castle that collapses as soon as you lose interest and neglect conversation. It is absolutely impossible to keep the same values ​​for a long time. Furthermore, international marriage is a marriage with a partner who has a different sense of values, language, and language. Let's have grounds such as hobby and self-expression besides work and home. The couple should be joking about the differences between them and "doing it" so as not to drive the other person. There seems to be no dream, but the lady planning an international marriage takes a deep breath, cools her head calmly, makes a long-term plan after 10 or 20 years, and then crosses the sea Like an old woman.