My daughter entered a kindergarten in England this April. In March, I was transferred to London, where I tried to gather information on the conditions of kindergartens and preschools in the UK and to search for kindergartens. Based on this experience, I will introduce the kindergarten situation in London.
Overview of early childhood education in the UK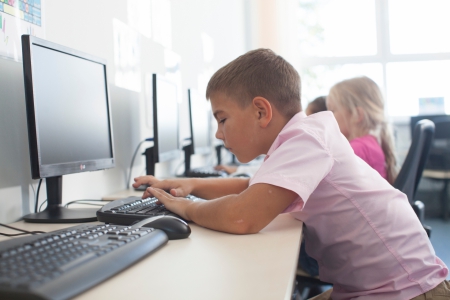 British nurseries and kindergartens are collectively called "nursery", and they are both public and private as in Japan. The nursery school is also called "Dinner Sally" and the kindergarten is also called "Preschool". However, there are many things that are different from Japan, such as attendance time and admission time.
To make it easier to understand this time, we will explain that the nursery school takes care of the child for a long time from the age of 0, and the kindergarten takes care of it for a short time from the age of three. Of course, the situation is different and depends on the kindergarten / nursery system.
 Compulsory education from age 5
In England, compulsory education begins at the age of five. 5 years old is called a reception, so it 's a grade of 0th grade. Therefore, nurseries and kindergartens are for children under the age of 5 and are not compulsory, so it seems that there are families that do not go anywhere until they enter the reception.
Nursery in London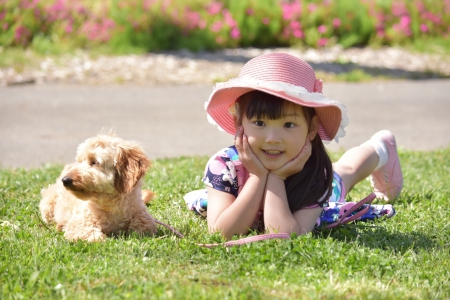 If you want to leave a child under 3 years old, it will be a "Day Nursery" at a Japanese nursery school. Public nursery schools are difficult to enter in ordinary households because there are income restrictions with family priority like welfare protection. Therefore, it will be a private nursery school, but it is very expensive. This is often the case for double-income families, but it is difficult to enter the park as in Japan, and there is a waiting-child problem.
I moved to London and wanted to work when I settled down, so I visited 3 facilities that corresponded to this nursery school. We also collected information on expenses, etc., but there was no space before that.
 Expensive childcare fee
When I visited in March, the nursery school staff said, "It is probably September that the space will be available." The average cost is £ 66 per person per day. You can freely choose a style that allows you to go for only half a day or only a few days a week. However, if you go all day (morning / afternoon) 5 days a week, it will be about 180,000 yen per month. I have two children, so if you let them both, 360,000 yen a month (180,000 yen x 2 people) … Even if there is a vacancy in the nursery school, it's expensive, so it's a difficult situation .
 How do you work in a double-working family?
In a situation where it is difficult to enter a nursery school, it seems that there are quite a few people who are taking care of their grandparents and hiring a babysitter that is cheaper than a nursery school in a London co-working family.
In addition, we are making efforts to reduce costs, such as daycare for two days a week and telecommuting for the other three days.
Unlike the situation in Japan where people quit their jobs because they cannot enter a nursery school, there are some families where one of the couples has switched to working hours or working from home. In that sense, I think that the UK is managed more flexibly than in Japan.
Kindergarten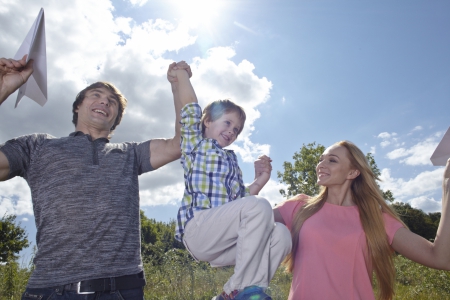 Kindergartens can be entered from the age of three, and public kindergartens are free for 15 hours per week with national assistance. There are many places that are 3 hours per day for 5 days a week (choose in the morning or afternoon), but the style varies depending on the kindergarten, and there are also gardens with 3 hours a week for 5 hours per day.
I have been sending my children to kindergarten since April, but the kindergarten has a lot of holidays in the UK compared to Japan. In addition to regular holidays such as spring breaks, summer breaks, and holidays, a half-term break is put in the middle of the semester for about a week.
 There is no entrance ceremony
The new year in the UK begins in September. Many kindergartens can be entered in January (New Year holidays) and April (Easter holidays), which are the beginnings of the semester. However, depending on the kindergarten, there are places that accept it at other times, and there are also kindergartens that accept only admission in September.
In this way, the admission time is decided for each family in consultation with the kindergarten. I don't know if this is the case, but there is no special entrance ceremony, and as a parent, I may not feel that my child has entered kindergarten.
 How to choose a kindergarten
First, pick up some kindergartens that are within walking distance from your home. I also looked up the detailed location using the homepage of each school and google map. Then call the kindergarten that looks good and make a reservation for the tour. If it is ok to check it out, we will check the availability and enter the park.
In my case, I was worried because my daughter could not speak English, but the teachers seemed to be used to handling foreigners, so I was relieved to go there. Even in the UK, especially London is a multi-racial city, most kindergartens accept non-English speaking children such as India, China and Poland.
 Simple admission procedure
The admission process was very simple, only showing address and birth certificates and answering a few questions about children.
Whether there is a uniform depends on the kindergarten. There is no uniform at the kindergarten where my daughter goes, and there are no lunch boxes for 3 hours per day for 5 days a week. There is no particular kindergarten-designated item, and you can go by hand every day.
Childcare of working-parents is tough!!
In Britain, childcare fees are high in Europe, so there are many couples working together. It is normal for either couple to work in a flexible work style, taking care of their children, and husbands pick up and drop off at 4 o'clock, men participate in childcare as much as you can not imagine in Japan, There are also plenty of options for men's work styles.
Japan is also making noise due to the problem of waiting for children, but the UK also feels that there are various issues.