I live in Beijing, China. I became pregnant here and gave birth to my son the other day. If a baby is born, you must submit a birth report. Since my husband has Belgian nationality and I have Japanese nationality, my eldest son's birth report was submitted to each embassy here in Beijing. Here, I would like to share my experiences at that time.
Submit to the Japanese Embassy in China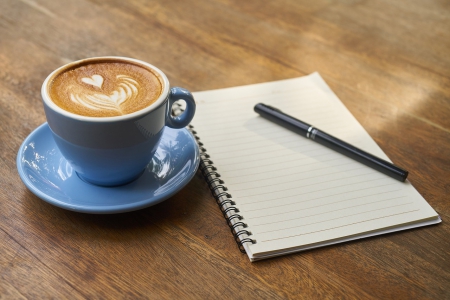 Submit birth certificate
For babies born in a Chinese hospital, a non-reissueable "birth certificate" will be issued by the hospital, including the baby's name, date of birth, height and weight at birth, and parents' names. And when you submit a birth report, you must submit this original document, whether you submit it to the embassy or to the Japanese municipal office.
If it is sent through the embassy, ​​it will take about a month for the baby's name to be registered in the family register, so it is often the case that a Japanese family submits the birth report to the municipal office on behalf of the family. As I mentioned earlier, the original city birth certificate is required at the Japanese city hall, so you must mail non-reissueable documents to Japan.
However, there seems to be a problem here. This original is also necessary for taking a baby's Chinese visa, so this birth medicine certificate must be returned from the municipal office, but the Japanese municipal office just said "Please reissue" It seems that it is overwhelmingly not to return a single birth medicine certificate.
Therefore, the embassy said, "We will return the originals, so please report them through the embassy as much as possible." According to the embassy, ​​"The municipal government office is accustomed to the system that you can get as many important documents as your family register copy if you give out money. Therefore, there is no concept of "cannot be reissued".
 Japanese translation of birth certificate
The kanji written on the birth certificate is not as difficult as the Japanese don't understand, but this is still a Chinese document, and the birth certificate is submitted to Japan, so when submitting the birth certificate That Japanese translation is required.
However, because the content of the birth certificate has already been decided, I received an email from the embassy that sent me a Japanese translation of the baby's name. I think this is a rational way like Japan. Although it is a birth medicine certificate, it is already decided that the baby's name and date of birth are written, so there is a Japanese translation template. The embassy said, "Please fill in the blanks based on the birth certificate."
 Bring documents in advance
The only document required other than the birth certificate is the birth report, so we filled out the document and brought it to the embassy in advance. After birth, submitting a birth certificate is the job of a husband who cannot speak Japanese. For this reason, the embassy was kind enough to make sure there were no deficiencies in the documents.
The birth report has a field to write about the reporter, and I used it as my father. The reporter had to sign, and the embassy told me that the signature was in Japanese, so I planned to have my husband, my father, sign in katakana. However, when I went to the embassy with my husband, I was able to say, "I understand the face of my husband, so I can ask the reporter to be my mother." In fact, my husband reported it, but the document was good that I had delivered. I was very grateful for such consideration.
After my son was born, I rewrote the birth report under my son's name, filled in the Japanese translation of the birth medical certificate, scanned it, and sent it to the embassy as an attachment. So we had a final check, talked over the phone, and my husband went to submit the next day. Thanks to the embassy for checking many times, when my husband went to submit, it was accepted without any problems.
 What surprised me from the embassy
When a baby is born in Japan, you must submit a birth report within 14 days. When a baby is born overseas, it is necessary to report it within 3 months, and in the case of a half baby like our home from the embassy, ​​you will not be able to acquire Japanese nationality unless you report it within 3 months They said.
Rather, when I asked if there were parents who did not submit a birth certificate after 3 months, I was told that "I actually come and go." That's surprising. However, in the case of half, there may be some couples who think that it is good to submit a birth report to the other country. By the way, if you can no longer obtain Japanese nationality after 3 months, you can get nationality if you return to Japan, live there, and appeal to the family court.
Also, this is a half-case, but I was told to submit a report with the same name to two countries. The eldest son of my home has a Western name (first name) and a Japanese name (middle name), but since middle names are not allowed in Japan, in Japan we reported the middle name and first name together. For example, if you are a girl and want to have your first name as Charlotte and your middle name as Kana, you can report the name as "Kana Charlotte" or "Charlotte Kana" in Japan.
Also in this regard, the embassy told me "Please do not register different names in Japan and Belgium". For example, there are actually couples who report as Kana in Japan and report as Charlotte in Belgium. They may have chosen names that are valid in each country, but I felt it would be common sense to submit a report with a different name. There are various couples in the world.
Embassy of Kingdom of Belgium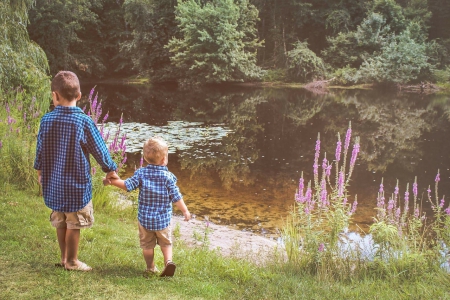 Create translation of birth medicine certificate
In Japan, the Japanese translation of the birth certificate has basically existed from the beginning just by filling in the blank, but that was not the case in Belgium. Belgian official languages ​​are Dutch, French and German, but since the husband's first language is Dutch on registration, we ask a forensic translator to translate Chinese into Dutch and give birth medicine certificate I had to translate it into Dutch.
At this point, the Japanese procedure has already been completed, so the content of the birth certificate has already been decided, but I feel that it is almost over that I have to rely on the translator, and what an inefficient country! I felt that. Of course, the Chinese language of birth medicine lighting is understandable to any Japanese, but for Belgians it is a completely different language, so such a procedure may be necessary. This translation cost 20 euros for approximately 2,650 yen.
 Receive notarization and certification for translation
Although the birth certificate was official, this translation was not official and had to be notarized. Notarization means that the notary, who is a public institution, proves that the creator's signature or stamp on the private document has not been forged and that it is definitely created by the principal. . Because the translation of the birth certificate was a private document, I had to prove that the translation was indeed the same as the content of the birth certificate, indeed translated by the forensic translator . One notary was 320 yuan, about 5400 yen.
After that, it was certified. Authentication is confirmation that the notary's signature and seal are authentic. The certification was 200 yuan, about 3400 yen. Both notarization and certification took about a week. With these documents in hand, I was able to submit a birth certificate to the Belgian Embassy for the first time.
It wasn't expensive to submit it to the Japanese embassy, ​​but I was surprised at how much the system differs depending on the country. So far it has cost more than 10,000 yen, and it will still cost 10,000 units to get a passport and visa.
Getting a passport and visa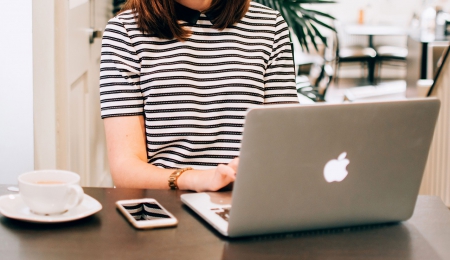 Get passport
Once you have submitted a birth report, you must obtain a passport. Even if you're a baby, you're in a foreign country, so you have to get a passport and get a visa for that country. Actually, it is just before applying for a passport, so from now on, it will be the present tense and the future tense, not the past tense.
We had decided from the beginning that our eldest son would take a visa with his Belgian passport. It's okay in Japan, but in Japan, it takes time to register for a family register, and it takes time to apply for a passport without my parents mailing the family register to China. The On the other hand, in Belgium, it takes several weeks to submit a birth report, but there was the merit that you can apply for a passport as soon as you give it.
If you are not staying abroad, newborns, babies, and infants can have the same passport as their parents, but if you are staying abroad, you will need a visa for each. You must have a passport. Therefore, the eldest son also needs his own passport.
Whether in Belgium or Japan, a baby will be a five-year passport. I'm looking forward to seeing you with a passport created with a newborn baby's face when you are five years old, and that you will be recognized as a person without any problems at immigration and immigration.
 Get a visa
Once you have a passport, you will get a visa. If you are staying in China, you must have a visa issued at your home country or embassy and get a residence permit within one month of coming to China. This visa is for visas obtained by babies born to foreigners living in China.
The eldest son takes a visa at a Belgian passport, so the husband goes to the Public Security Bureau and proves the parent-child relationship with the eldest son with a birth medicine certificate, which is certainly the son of a person working in China. , You can get a visa. The Chinese visa itself is not complicated, so I think that it can be processed without any particular problems.
Is necessary to have both passports if you hold double nationalities?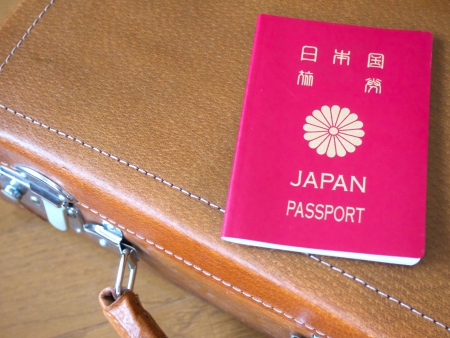 The eldest son is dual citizen until he is 20 years old. Surely this time I plan to get a visa to stay in China with a Belgian passport, but I will get a Japanese passport as soon as my eldest son is registered in my family register.
This is because I am planning to return to Japan temporarily soon, but when my eldest son enters Japan, it is more flexible to enter with a Japanese passport. You can enter with a Belgian passport, but if you enter Japan with a Belgian passport, your eldest son will enter Japan as a Belgian.
Next time I will return to Japan, I will submit a transfer notification for various reasons. In that case, the eldest son will also be included in the resident's card, but if the eldest son enters Japan with a Belgian passport, the eldest son will be treated as a Belgian and cannot enter the resident card. Certainly, at that time, there should be a certified copy of the family register with the name of the eldest son, and it is possible to prove that you have Japanese nationality. It seems to be important. The "return date" written on the passport is important for the transfer notification, so the return date when the Japanese came back to Japan is required, not the date when the Belgian entered Japan.
However, there is no particular problem even if a person with dual nationality enters Japan with a foreign passport if there is no need to submit a transfer notification even after returning to Japan. Of course, since you are entering as a foreigner, you can basically only stay within 3 months. However, it seems that there is no need to have two passports if there is no problem.
I am also interested in this point, and I have investigated a lot, but it seems that China is like pedigreeism like Japan, and if you don't have a Chinese parent, you can't get Chinese nationality.
In that respect, since the United States is a birthplace principle, anyone who is born in the United States can take a nationality.