America gets really busy whenever an event arrives. This time, I would like to introduce our family as an example of how the last month of the year, how busy December is, and how Americans enjoy December.
Christmas after Thanksgiving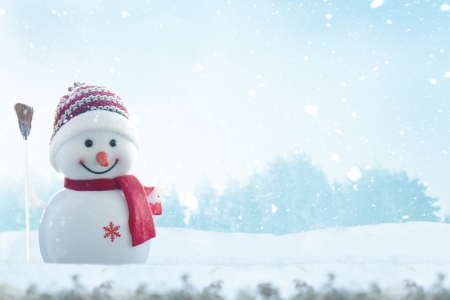 Preparing the Christmas tree
After Thanksgiving at the end of November, or Thanksgiving, the United States will be in a Christmas mood all at once. Thanksgiving is on the 4th Thursday of November, so we go shopping for the Christmas tree that weekend. Some households use a fake Christmas tree every year, but we look forward to a real fir tree every year.
You can buy Christmas trees at home centers, but we buy them at the Christmas tree market. The tree there is really scented and the size is usually about 80 to 2 meters. People often carry trees by car during this time.
When you get home, decorate the Christmas tree. The atmosphere is unique to Christmas while playing Christmas music and eating the rest of Thanksgiving turkey dishes.
 Illumination
Recently, there are also many processes in Japan for lighting up the entire house. In the US, when the economy was in recession, the number of households with illuminated lights declined dramatically.
Many homes light up every year, so in the evening you might go for a drive to see the lights up. There are various things such as unique and beautiful things and it is very interesting.
 Black Friday
The 4th Thursday of November is Thanksgiving, but the next Friday is called Black Friday, and the next Monday is called Cyber ​​Monday. However, in recent years, online shopping has become commonplace, and the number of people who go to shops has decreased.
Also, there will be big sales other than Black Friday and Cyber ​​Monday, so you don't have to rush into those days. From now until Christmas, sales and shopping will continue.
A lot of events and parties in December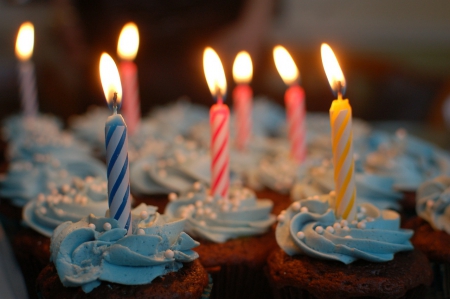 Lots of events and parties
There will be more events in December. For example, school presentations and lesson presentations will be held in December, and if a home party is held, children will be invited and everyone will participate. Schools sometimes have Christmas programs, at which time they have to prepare Christmas costumes.
Here, it is common for children to join parties in full dress. As a result, I am busy preparing dresses, suits and shoes for Christmas. We will give Christmas presents to teachers, so we have to prepare as many gifts as teachers who have taken care of them.
 Christmas event
There are many events in the church where choirs perform songs and introduce the origins of Christmas. We also participate in some kind of event every week, and prepare busy dishes and desserts. Of course, the organizer may provide meals and other events, and there are pot-rack events that participants bring.
In some events, Santa Claus sits in a chair and takes a picture with the children. Depending on the region, there will be a parade with Santa and many people will visit them.
 Party for year-end party and New Year party
There is no year-end party or New Year party in the United States, but instead there are many Christmas parties. At work, a Christmas party may be held in the office, or a restaurant may be visited. Often you will be asked to bring a partner, and if you are not married, you can take your lover with you. When participating as a couple, it is also necessary to leave the child in a babysitter, so it can be said that it is also a time to make money for students who are babysitting.
 Enjoy time with people
Depending on your home, you may make your family's cookies and desserts, such as holiday cookies and Christmas cookies, and bring them to work or have fun with your family. In our homes, children sometimes decorate gingerbread houses and cookies and enjoy together drinking cocoa in front of the tree.
Also, because Americans have a large amount of anything, when the Americans make cookies, the amount is not odd. Bring it to schools, workplaces, churches and community-related places, and enjoy it with everyone.
Christmas presents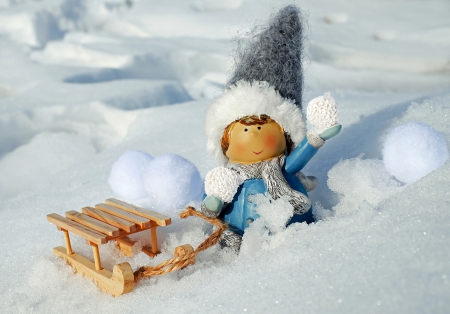 Present fun
Christmas is a huge event, especially for children. Santa Claus is one of the surprises on the day of Christmas, and many other gifts are received from parents and relatives. However, it is decided to open them on Christmas morning.
Until Christmas morning, presents are placed under the Christmas tree in a beautifully wrapped form. There are many decorations such as poinsettia, so it is a very attractive sight, but the present must not be opened until Christmas morning. Wrapping presents individually, children, adults and pets can enjoy the present for the whole family.
Fun December!!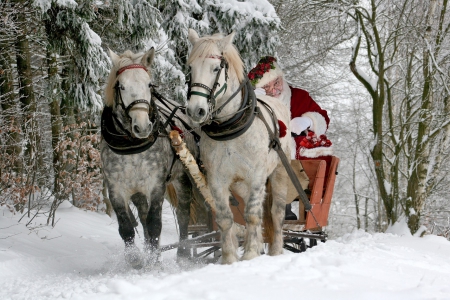 In this way, December is a very busy time for Americans. However, everyone is very alive, saying "busy, busy".
There are so many things to do in the winter in America that you don't have time to breathe. I do the same thing every year, but when December comes, I'm thinking "How can I enjoy this year?" Different events are held here and there every year, so you can always feel fresh.