When you hear Italy, many people think of the image of a gastronomic country. There are a lot of delicious ingredients such as pizza, pasta and wine. Some of you may have been to Italy for such ingredients. However, when you go to Italy, you may have been surprised by the customs different from Japanese restaurants. Here are some of the differences in restaurant manners that I learned from living in Rome after marrying an Italian husband.
Meal time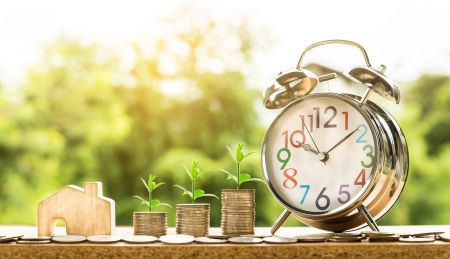 Slow meal time
What time do you imagine about having dinner in Japan? Perhaps many people think that dinner time is around 5-7. If you try to eat dinner at a restaurant, around 7 o'clock is the most crowded time.
In contrast, the time is even slower in Italy. Lunch is from 1 to 2 o'clock, and dinner starts around 8 o'clock. In Japan, people say, "For dinner, let's finish dinner by 8 o'clock." In Italy, dinner begins at that time.
 Hours of restaurant opening
Therefore, the opening time of the restaurant is also delayed. There are few restaurants that are open from morning to evening like in Japan, and the store opens at about 7:30 in the evening, and the time from 8:30 to 9:00 is the most crowded. Occasionally, Italians eat dinner while chatting slowly, so it takes time to eat. Enjoying wine, eating course meals and desserts, the restaurants themselves are often vacant after 12:00.
For this reason, when Japanese people go to Italian restaurants, they sometimes have problems when they eat dinner. If you go to a restaurant around 6 o'clock in the same way as in Japan, you may be mistaken as "there are many closed stores" because the restaurant is not empty. Also, if you are hungry, the restaurant will not open until late, so you may be worried about what to do.
Table manner at the restaurants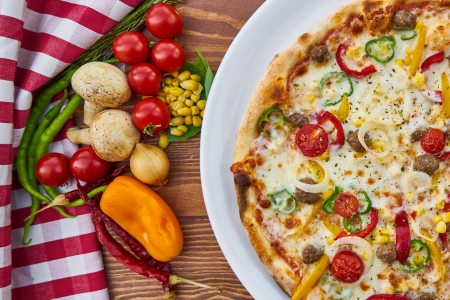 Pizza for Italians
When a Japanese eats pizza, if you cut it quickly, you might grab it by hand and eat it. The image like fast food is strong. But in Italy it is different.
There are some pizzas that can be bought for light lunches and food walks around the city, and there is a pizzeria, a pizza restaurant. There are so many different types of pizza that you cannot say in a word.
 Manners when ordering pizza
When Japanese people order pizza, it is common to ask for one piece and divide it into multiple people. However, when ordering pizza at an Italian restaurant, it is a good manner to order one by one.
Furthermore, when pizza comes to the table, it is common to eat a large round pizza while cutting it into bite size with a knife and fork. There is no sense of sharing one pizza together. Italian pizza is large, but the dough is thin, so even a woman can eat it.
Of course, you shouldn't eat by hand. However, Italians regard eating pizza with a knife and fork as an adult manner, so if someone is eating pizza by hand, it is highly likely that it is a foreigner. That's why Italians don't eat pizza by hand.

Characteristics of restaurants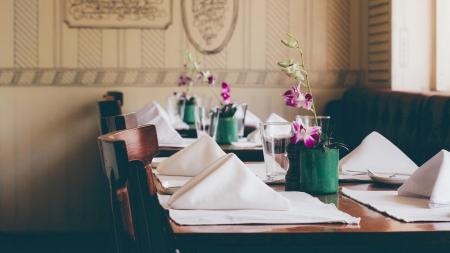 Responding to waiter failures with a smile
Suppose a waiter breaks a plate or glass in a Japanese restaurant. The customer will end up in the scene, and the waiter will apologize awkwardly.
I was also surprised at first, but if a waiter breaks a plate or glass in Italy, the customer will somehow applaud or whistle and try to excite the place. It doesn't mean you're kidding after erasing. It has the meaning of encouragement that "don't worry" or "there is something like that" and the meaning of encouragement that the old one breaks and the new one comes.
 It is important to get along with the waiter
When you go to a restaurant in Italy, the important thing is to get along with the waiters and owners who take charge of your seats. Italians are basically chattering and have a strong service spirit. As a result, you can get along quickly, and if you actually get along well, you can have a friendly reception.
This is my experience, but even if it was the first time I went to a restaurant, listening to recommendations about the food, talking a lot during the meal, and finally saying "Thank you, thank you" at the end. They give you desserts and after-meal drinks. In some cases, you may meet a fat owner who will give you a discount from your checkout.
By the way, the tip at the restaurant is basically free. In a high-class restaurant, as a service business, it may have been incorporated into the accounting from the beginning, but basically, if it is a reasonably good service, I will put my feelings on the table. If you are satisfied with a pizzeria, you can place a tip, as it can be 1 or 2 euros. Tip is not necessary in cafe and bar. Of course, there is no problem even if you leave the tip.
Enjoy your meal time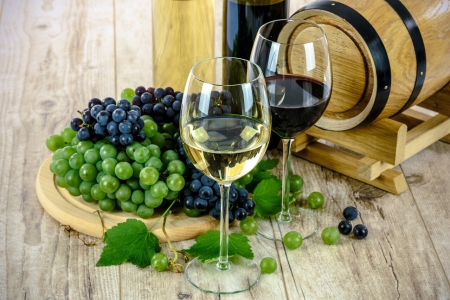 In Italy, there is a saying "If you want to eat delicious food," wait for it, and if you actually ask for a meal in a restaurant, it will take a long time to come out. However, it is Italian style to wait while having fun with chatting and wine, rather than waiting frustratingly for that time.
Japanese people who come to Italy often get frustrated because of the difference in opening hours of restaurants. However, I think Italy is such a country, so it would be nice to visit a restaurant a little later than Japan and have a relaxing meal while enjoying wine.