Speaking of Denmark, it is a country that is always ranked in the world happiness ranking. Other than that, the Nordic countries occupy the top, so there are many people who feel that Denmark is a happy country. But that doesn't mean all Danish people are kind and calm. Previously I worked with Danish people. I would like to share my experience here.
Sudden acquisition declaration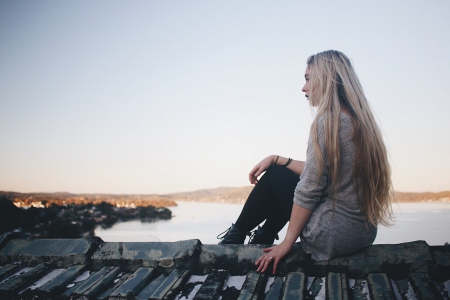 Female Human Resources Manager
When I was working for an American shipping company.At that time, the company was acquired by a Danish shipping company.
The Danish shipping company already had a female manager.There was no gender disparity, even salary disparity.In Japan, the Equal Employment Opportunity Law was enacted in 1985, but even in Japan today, I think that women cannot advance to society as much as Denmark at that time.
One day, a female HR manager working for a Danish shipping company came to an American shipping company where we worked and suddenly explained the employment conditions.She said, "Your company was acquired by our company.If you are not satisfied with our employment conditions , you can quit it. "
 Sudden declaration of dismissal and survival
Since I was a sales profession at that time, I had customers, and that helped me avoid being fired.However, colleagues who were working in the business were fired one after another.
And my salary was halved so far and my life became difficult.A lot of mortgages and company loans remained and I was forced to drop my standard of living, so I was driven to despair.
Over the next 10 years, I spent quite a tough day at a Danish shipping company.The atmosphere of the office has changed, and in the office that has been busy until now, there was no noise and all conversations disappeared.The American shipping company had a friendly and peaceful discussion, but the quiet Danish shipping company office seemed to suffocate.
The desks were separated by partitions, so you couldn't even talk to the person sitting next to you.The only thing you can hear and work with completely facing the system is the sound of hitting your computer keyboard.Employees like robots were just working .
Try to cut the budgets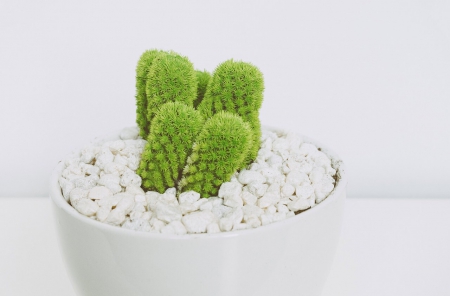 Thrifty Danish
The most obvious Danish temperament is the thorough cost awareness. Many of them are thrifty and will not accept any expense that seems unnecessary to them. Instead, we spend a great deal of money on hardware, so we put in amounts that cannot be imitated by other shipping companies, such as ships, systems, and harbor facilities. As a shipping company, we completed the world's first complete system management.
 Features of American shipping companies
The American shipping company where I was working had a bowler account. For American shipping companies, the salary would increase if they got a lot of cargo, but for Danish shipping companies it was not. There is no bowl account in Denmark because the system calculates immediately how much one container is actually earning.
American shipping companies have been pursuing sales and winning the competition by pursuing quantities and engaging in entertainment. The results are added directly to the salary, so my bosses told me, "Don't come back to the office until you can pick up the cargo". The problem of how much cargo to collect has caused a fight with each other.
 Victory of a Danish shipping company
When I was an old shipping company, the more cargo I loaded, the more the fare came in cash. In other words, if you do not have cargo, you will not receive cash. If you run out of cash, you will run out of working capital, and if you run out of working capital, the company will go bankrupt. Thousands of shipping companies have gone bankrupt in the history of the Sakai.
The Danish shipping company is the best company in the world that survives such a tough competition. And the reason for the victory is thorough cost awareness. The size of the ship was increased to reduce transportation costs. We calculated the cost per container so that we can calculate accurate revenue. That's why I decided to cut down on unprofitable businesses.
 Personnel and rent costs
The Danish shipping company was also serious about reducing labor costs. At 5 o'clock in the evening, the shipper made no phone call and did not allow any overtime. Those who made a living with overtime pay seemed to have struggled economically, but the management's claims seemed stronger.
Many contract employees were fired, and the excess office space was turned to building lenders. Rent costs have also been reduced.
Challenge to collect unpaid charges for the first time in the industry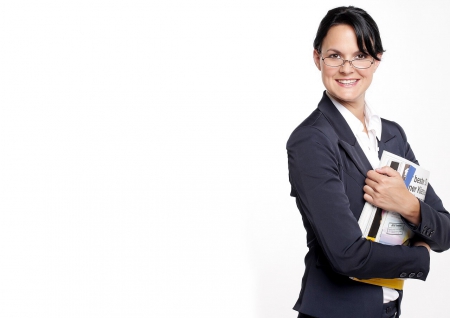 Container does not return
When I was in import business, there was imported freight for pasture. Pasture is imported in large quantities from containers in the United States and Australia. However, Japanese dairy farmers are also in a difficult economic situation, and the problem of not being profitable continues.
Therefore, the fee for using the container became a problem. Actually, the concept of containers at that time was immature, and there was no concept of "borrowing containers". Therefore, there was a story that containers from the Middle East and freight did not come back when carrying cargo, and when I examined it, I remodeled the container and became a house in the desert.
In Japan, there were no shippers who would have turned their containers into homes, but it was normal to say that they would not pay a fee. There was no consciousness of renting containers and no consciousness of paying money. In addition, some shipping companies that have tough competition have asked us to "load the luggage because the usage fee will be free".
 Danish challenge
Denmark, however, immediately found a poorly-balanced container, improved its income, and began collecting empty containers early. The freight called "grass" was very happy for the shipping company because it used a lot of containers. However, the shipping company was at a loss because the container did not return easily.
If the empty container does not return, the shipping company cannot carry the next cargo. The company will go bankrupt if you don't pay for it and return the empty container. Therefore, Denmark took a method of collecting the usage fee and collecting the container properly. This is a kind of bet. Until now, we lent them free of charge, and we gave them a fee to return them to containers that they didn't even return.
 Amount charged to Japanese agricultural organizations
This change in the Danish shipping company has forced Japanese agricultural organizations with long-term relationships to pay 30 million yen in container fees. Up to now, I have been repeatedly reminded to ask for payment of usage fees and return of empty containers, but the farming organization said, "There is no such charge from a Japanese shipping company" They did n't get along.
Eventually, I took legal steps with a legal department representative. Agricultural groups can't handle anything legally, so after a long time, they succeeded in collecting 30 million yen.
Even 1 cent is important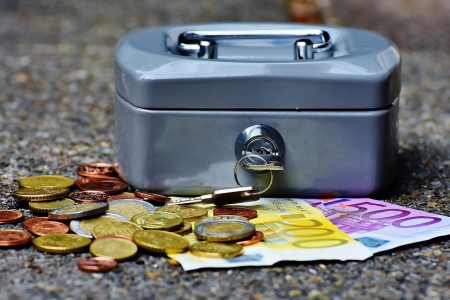 It doesn't matter if transportation costs are high
There was such a case. The container fee was only a few thousand yen, but a dairy farmer begged me to lose. When I spoke to the Danish manager, I was told to go to the dairy farmer and collect it that day. The cost of transportation was higher than that for the correction, but the manager was particular about collecting it that day.
 Reason for becoming the best in the world
You may find it unreasonable to pay high travel costs for a small debt. However, the Danish mindset was that the spirit of collecting anything was as long as it was a bond. The idea of not allowing compromise made Danish shipping company the best in the world.
In order to beat the world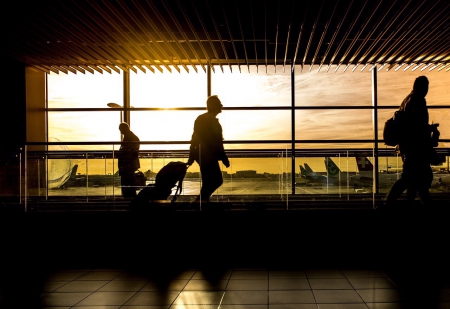 I would like to say that there is no misunderstanding, but I respect the way Danish shipping companies think. Surely I was forced to live a hard life by acquiring the shipping company I belonged to. I even got angry when I fired my colleagues.
However, I also learned that in order to win the world, you must not be swept away and you must work according to your beliefs. If your company is a global company, you need to know where you are trying to make money. And employees must follow it.
Working with foreigners is difficult for each other, but I feel that we can grow together if we understand each other's needs and have the same goals.