In the first part, I talked about getting a job offer at a foreign-owned company in Beijing. This time, I would like to introduce the procedure for work visas that follow. In conclusion, I could not get a work visa.
Signature of employment notice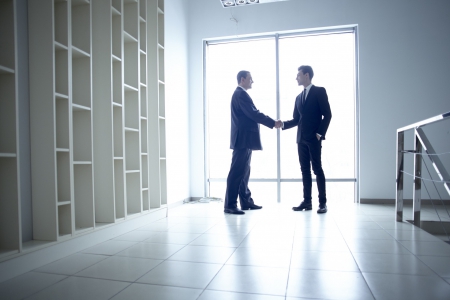 Confirmation in writing is essential
Although I received a notification via phone through a worker at the job change agent, I can not move on to the procedure for working visa if I do not sign the employment advice. In any case, written evidence is required. I received an offer in early December, but I needed to go back to Japan in order to apply for a work visa, so taking into consideration that the public offices etc will be closed at the end of the year, I will apply for required documents by the end of the year In order to do the job change, we asked the agent of the job change, "We want you to sign the employment letter of advice by the day before." Since China is a country that values ​​the Chinese New Year, I also struggled to get a sense that "the government office will close" during the New Year holidays.
 I do not know the name of the personnel in charge
It took a long time to complete the employment advice, but a few days later we went to the office of the company to sign the employment advice. There is a gate at the entrance of the office, which can not be entered without an ID card, and there is a general reception desk, so there is a system where you can call a person in charge there and get it in. I was told by the agent person, "Please go to the personnel department staff," but I was told that I did not know the name of the person in charge. So I told that effect in the general information, I was so suspiciously face, "do not even know the name of the person in charge?" "I can not be connected because I do not know even if it is said that people in the personnel department" They said. I thought, "If you put one phone in the personnel department, you will be able to check out only the person in charge!" To be honest, in general, you can not expect problem solving ability in China.
 Anxiety Signing
I managed to call a person in charge of the personnel department, but honestly, I didn't know much about her English, so I became a little nervous. My name was written in three places in the employment notice, but my last name was misspelled, and if I pointed it out, it was corrected in one place and a new one was passed, and the second one Once it was pointed out, it was corrected and passed there again … again. The place I found interesting while reading the employment notice is that there are no transportation costs. Instead, 200 yuan (approximately 3,200 yen) was provided as a lunch fee.
I signed an employment notice with some apprehension and started preparing for a work visa.
Had to take a physical checkup!!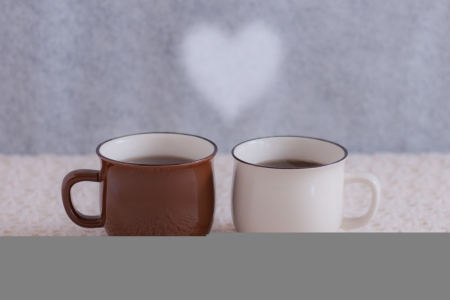 What do you do with diagnostic items?
After that, the personnel department manager who helped me when I signed the employment advice letter told me to get a medical check before joining the company. However, the same is true in Japan, but there is an item in the health check before joining the company. Since I had time on the day I got a contact, I went to the Sino-Japanese Friendship Clinic to hear about health check-up, but after all, "It is better to check what items are necessary from the company." did.
 Even if I listen to 1, only 0.5 comes back
After confirming the necessary items to the personnel department personnel department, I was told that "If you go to the hospital you know the doctor," after talking about what was said at the Sino-Japanese Friendship Clinic, you can finally get a word Yes. Furthermore, if it is confirmed whether there is designation of the hospital, I will receive a medical checkup at the hospital in Beijing city … If I'm lucky about 0.5 to 0.8 like this, I finally answer 1 The time-consuming process of getting paid was very high in China, and I was also worried after joining. I just asked my husband who is working in China how seriously he coped with this.
 It is natural …
I made a reservation at the Beijing University Hospital, hoping to receive a medical checkup after I returned to Beijing after preparing the documents in Japan. However, while I was back in Japan, I was contacted by a staff member in charge of job change, saying that "a place to receive a medical checkup from a company is coming", and I became more uneasy as "a different story from the last time!" I remember that.
By the way, there is the Chinese New Year in February, and we were planning to return to China just before the Chinese New Year. Therefore, it was necessary to make sure that the hospital was not off to make a medical checkup appointment. It was better not to work hard on your own and ask a Chinese friend to do it instead, but in this case the doctor and the nurse often can not speak English. During that time, I was told when I didn't know when the hospital was off, and the hospital I called the next time the extension didn't connect, and the hospital I called the next time, "Are there people who can speak English?" I was immediately asked, and I was troubled by the reaction. It took about 3 hours to make a reservation at Peking University Hospital.
 Conditions for obtaining work visas are severe
Actually, it was said that my job visa could be difficult to obtain from the first time I had a meeting with a job change agent.
The reason is that in order to obtain a work visa in Beijing, two years of working experience is required, and it is a condition that there is a work history related to the work content in Beijing city (by the way, it is required by cities in China) Visa requirements are slightly different). Although I took an offer in December, I was a graduate student until March of that year. Certainly I was a part-time lecturer during my student days, and I worked at a university as a student part-time teaching assistant, but it is a bit subtle when it is said that their work is an adult experience.
 Documents required to obtain a work visa
Still, I had to get a job offer and sign the employment advice, and even if I had the risk that I could not get a visa, I had to collect documents for getting a working visa.
The documents I needed were a university diploma and a graduate certificate, a retirement certificate from where I was working (in my case, junior high school, high school, university), and a criminal career certificate from the police. First of all, in order to work in China, you need to have a college degree or higher. In order to do that, I needed a diploma of graduation from the university and the original copy of my degree. Also, a certificate of retirement was required to prove that he had worked for more than two years. In addition, it was necessary to go to the police headquarters with a permanent domicile to get proof that there was no crime, in order to prove that you had never committed a crime.
In particular, this criminal background certificate was very troublesome, and it was necessary for the Ministry of Foreign Affairs to obtain proof that "this is indeed a country issue." Since China is not a member of the Hague Convention, the Ministry of Foreign Affairs had to obtain a certificate of "official seal" and then a certificate of "certification" at the Chinese embassy.
 It takes time and money …
I returned to Japan for about a month, but it took some money to prepare the documents in a limited amount of time, but I decided to bring the documents to the Ministry of Foreign Affairs. Not only the Ministry of Foreign Affairs of Tokyo, but also the Foreign Ministry branch office in Osaka, I know that I can get proof there, so my permanent address is closer to Osaka than Tokyo, so I decided to go to Osaka. Then I brought the official seal to the Chinese consulate and got certification there.
After taking a checkup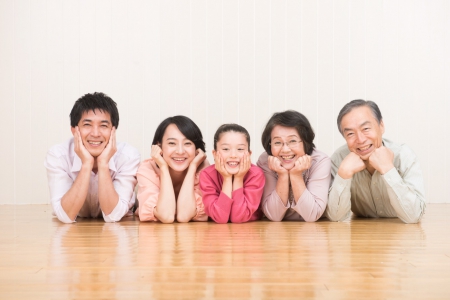 Medical checkup received back to China
I mentioned that the company designated a place to receive a medical checkup, which was the place for foreigners to get a medical checkup to obtain a visa. I went from the morning and got a medical checkup because I did not write what I had to say about the reservation system.
 Miscellaneous but quick diagnosis
The medical checkup consisted of a large floor with an X-ray room, an electrocardiogram room, and an otolaryngology examination room on a large floor. I received the medical checkup necessary for coming to China in Japan, but in Japan I have a memory of about 3 hours. In China in 45 minutes all items were finished. There is no instruction to remove the necklace or underwear on the chest X-ray, and the hearing test is performed after the vision test, and it is stated that there is no problem with the hearing test that can be seen when talking with the doctor in the vision test. It was a somewhat complicated checkup.
After 5 days, the test results were issued as a certificate. When I received it in Japan, it was a health check that cost over 30,000 yen, but in China it costs 600 yuan (about 9,600 yen).
Couldn't get a working visa!!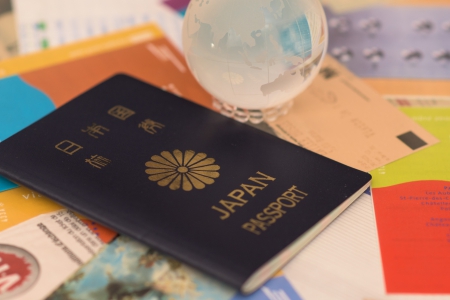 After all …
With regard to work visas, companies, job change agents, and visa agency companies worked together, but eventually they ended up not being able to get work visas. It is said from China's public safety that it is impossible to obtain a work visa because the work content and work experience are not related.
The agent for the job change agent also negotiated with the company hard, suggested to use another agent, and looked for something else, but it did not work well.
 I have the next chance
Of course I was shocked at first, and I felt a little bit of money spent collecting documents, and it dropped for a while. The agent of the job change agent said, "Because the documents I collected this time are valid for half a year, let's search for a new job so as not to be wasted." I was not interested in finding another job now.
This time it has been a disappointing result, but I feel that I would like to work in China if there is a margin again.
It's not easy to get a working permit in China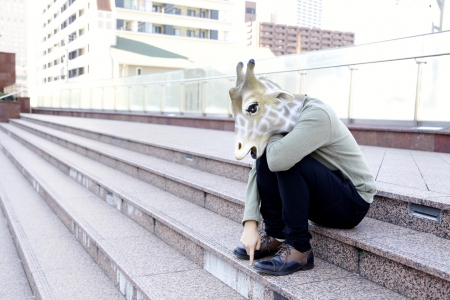 I think working visas are a big hurdle for foreigners. In particular, there are now many countries that are afraid of losing their jobs and are unwilling to give foreigners a working visa. President Trump of the United States tries to limit immigration, too …
 China's examination that we do not know without trying to apply
Although there may be readers who would have wished to confirm whether or not to obtain a work visa in advance, it may be difficult for China to obtain a visa for visas without knowing what will happen. There is. It is said that you do not really understand if you do not take out.
It is not easy for foreigners to obtain work visas, as China is just a large population. I felt that it was very wasteful not to be able to work because I could not get a work visa even though I received the ability from a company, but it was a good experience. I hope this article will help you a little!
Feedback geben
Verlauf
Gespeichert
Community