As an Italian lover, I have visited Italy many times. I wasn't satisfied with sightseeing alone, so I asked my friend to work for about half a year because the owner of an Italian restaurant in the suburbs of Rome, Italy was a friend. Of course, I don't have a visa, so I'm positioned as an unpaid volunteer, but I heard that the owner's house will be provided with a homestay and meals free of charge, so make sure that it doesn't affect your wallet very much. I decided to fly to Rome, Italy.
Restaurants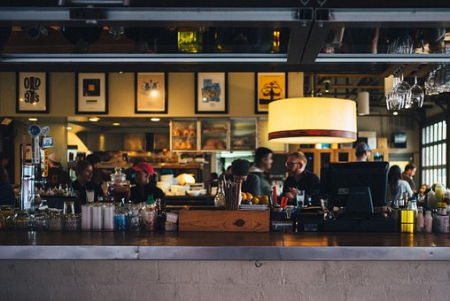 Accepting Italian style
The welcome degree of Italians is one of the highest in the world. When I went to the restaurant to say hello on the first day, everyone accepted me very warmly. The restaurant has a total of 10 employees, including 2 pizza-making Pizzarioro, 3 chefs, 3 waitresses, and 2 chores such as washing dishes. One of the chefs is Filipino, and although he is not fluent in Italian, he has lived in Italy for several years with his Filipino wife and children. Employees vary in age from 20s to 40s.
 They ask me everything!!
Anyway, I'm so cheerful and love to talk, so everyone asks questions without hesitation, as if I were an idol. What kind of life do you live in Japan, do you like Italian guys, do you like Italian food, and so on. Also, the restaurant is open for lunch and dinner, but I was mainly in charge of baristas. Italian restaurants often have a bar counter where you can make coffee and make a variety of drinks.
What I learned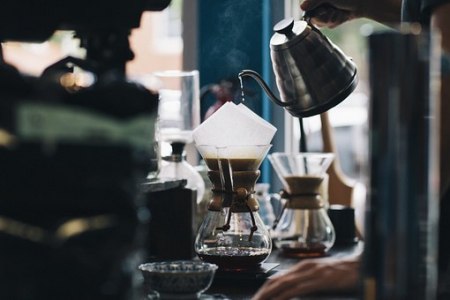 Barista's job is surprisingly difficult
I had never made coffee with a big coffee machine in a cafe before, so this was my first challenge, but it is not so difficult to make general black coffee or espresso without milk. No, but cappuccino needs to steam the milk and put it on top of the coffee. Now that I think about it, I wish I had learned more, but I couldn't make the milk fluffy until the end. .. Besides the technique of making coffee, when a customer comes to the bar counter, if I talk a little, it may be a nice barista, but when it comes to the customer, I get nervous and can not talk. .. .. It's only half a year's experience, so I'm a little disappointed now that I should have attacked more.
 Improvement of Italian language
Everyone can't speak English, so it's a conversation in Italian. I had been studying for about a year as a hobby, so if it wasn't a difficult topic, I could have daily conversation. Even so, there were still many times when I was stuck with answers and I didn't know what to explain, so I needed humor to liven up the place. At first, I practiced Italian little by little, and then listened to and imitated the words that Italians actually used. After six months without going to a language school, I was able to improve in my daily life so much that I think it was worth the experience of working with Italians at this restaurant.
 Many people smoke
Surprisingly, all 10 employees smoked cigarettes. Men and women, regardless of their 20s or 40s. I had a habit of smoking outside every day before work started, so I didn't smoke because of lack of exercise, so instead I ran around the restaurant parking lot for many laps. Most of my Italian friends also smoke. According to one survey, the smoking rate for both men and women seems to be 19.8%, which is the same as in Japan, but I feel that it is higher.
 Delay of payment
One day a colleague hid in the owner and told me secretly. It is said that the payment of salary is delayed by two months. It was at this time that I realized how bad Italy's economy was. You rarely hear that your salary is two months late in Japan these days. This is not only this restaurant, but the situation is similar in other places, so he says he is not looking for a job elsewhere. Certainly, a friend of mine who works in Sardinia also said that it was natural for a month's salary to be delayed, so I think this is a serious problem throughout Italy. If you travel by sightseeing, you can see beautiful Italy, but when you actually work, you can see the reality, and I got the impression that no matter how much you like the country, it seems that there will be various difficulties if you start living.
It was just good experience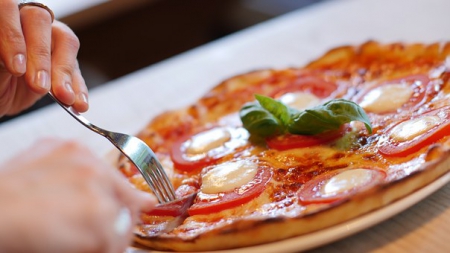 When I tried to work in Italy, I felt very complicated because I saw the interesting part, the part that I felt that Italy was wonderful, and the shadow of Italy. When you work, problems arise in any country, but it is decided that the fewer problems you have, the easier it is to live. It was a good experience in my life that I should choose a place to work and a place to live by looking at the reality without being driven by just longing.