When your baby has been born for about a month, you want to go out with it. However, if you have a living environment where there is no car, you live on the upper floor of the apartment and there is no elevator, or if you are worried about what to do if your baby cry, where to feed, etc. Isn't it hard to go out? It may be even more so if it is overseas.
I live in Beijing, the capital of China. Recently my son was born and raised in Beijing. We live on the 5th floor of an apartment with no cars and only stairs, so I thought about what to do when my son decided to go out in a month. Furthermore, there is no baby room in China for changing diapers or breastfeeding like in Japan, so I was worried about what to do if my son cried. Here, I would like to introduce what to do in such a case. If you have child-raising in China, I hope you can refer to it.
Sling is easier than stroller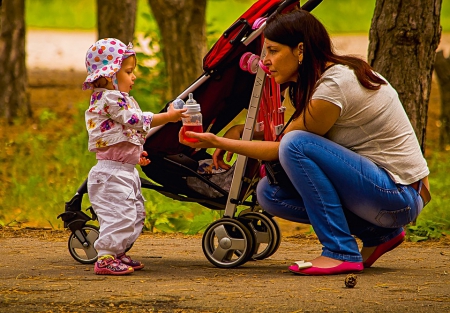 Strollers might be not great
When your baby is born, you might consider buying a stroller. Certainly, strollers are very useful, but if your mother wants to go out with her baby, a hoop is more convenient than a stroller, at least in Beijing.
In Beijing, elevators cannot be said to be so well maintained. Even if you go to a shopping mall, it is not uncommon for an elevator to be in the corner, or for a train station to be located at one of the four exits. In such a case, it is very dangerous for mom to go up and down stairs alone with a stroller.
Escalators are better than elevators, but pushing a stroller and riding an escalator can be dangerous. In addition, escalators are often not moving, and escalators that are not moving are more difficult than stairs. Also, in the case of shops, there may be several poles standing before the escalator with the meaning "do not use carts or strollers".
 Easy to use stairs
On the internet, you may see a bitter opinion such as "My mother is strong! What can I do if I can't go up and down stairs with a stroller?" At first I thought, "I'm a mother, so I shouldn't do that much!" I looked down at the 5th floor of my apartment, looking at my worried husband, holding my son on my left, stroller on my right, and got down . I got down and took my son in a stroller for a short walk. After returning to the fifth floor with my son and a stroller, I decided not to do it again.
Up and down the stairs is not painful if it is a hug. Even if you don't have an escalator or elevator, if you can use the stairs, you'll have no problem if you use a hug. You don't have to worry about the internet.
What if babies cry?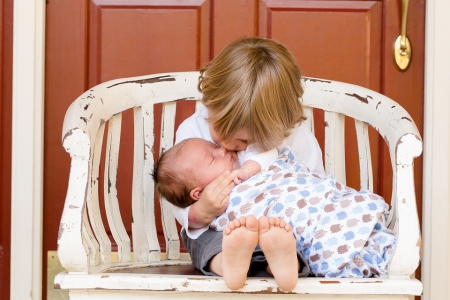 Where to change diapers or breastfeed
In Japan, there is often a baby room for changing diapers and nursing, so you may not need to think much about it. But here in Beijing, it is unlikely.
When you go out with your baby, you also have to worry about where to change diapers and where to breastfeed. From the conclusion, basically you can do it anywhere. You choose where you can change your diapers, where you can sit down, and so on. As expected, I think it is necessary to think about the people who are eating diapers, but I think that any store and any crying baby will accept them gently.
 Find somewhere you like
When I go out with my son, there are shops that I often drop by. It's really a steak chain, and if you want to eat it costs a lot of money, but coffee and tea are very cheap. It was a sofa seat, and when I went with my husband before, the staff guided me to a seat where there were not many people saying "If you have a baby it is better to be quiet". Also, when my son was hungry and began to cry, I couldn't imagine any other place and went to this restaurant, but at that time, he told me "I'm here early." I had a good impression at that time, so I stopped by this restaurant when I went out with my son. There are cheaper shops if self-service is fine, but it is cheap at this price considering that you can bring coffee or tea on the sofa seat, change diapers with shadows, etc. I think.
Many people spend steaks for thousands of dollars and eat steaks, and although I am not a thankful customer who only drinks tea for less than 100 yen, the staff is very helpful. Because I only drink tea, recently I have not been asked for an order, and when I enter the restaurant and sit down, tea comes out normally lol
If you make your favorite shop like this, you can rest assured that your baby will cry. But especially Beijing is very friendly to babies, so basically it's OK anywhere.
 Even expensive restaurant would be okay
The other day, a Brazilian friend invited me to a meal with my couple. It was a very upscale restaurant and I was worried that my son would cry if it was annoying. The restaurant was inside a shopping mall.
When I wanted to change my son's diaper, I decided to go to the toilet in the mall. However, a friend's wife asked the restaurant staff if there was a place to change diapers. As a result, the staff opened a private room for charter and said, "Please go here."
Even if there were no customers, I thought it would be impossible to change diapers in a restaurant room in Japan. However, I was a little upset and asked my wife, "Are you alright?" Certainly, the staff again told me, "It's okay," so it didn't really matter.
 They don't mind even if you use products!?
In addition, it is not a restaurant, but once I got entangled in a shopping mall and had a hard time alone. Actually, it was a problem that could be easily solved by dropping his son down, but at that time he had neither his jacket nor blanket and he could not drop his son on a bench. It was nice to go into a restaurant, but I just left the restaurant I went to, and I was dismayed to take my crying son to another restaurant. However, at that time, the staff of a store that sells furniture such as beds was called and pointed to the bed for sale, "Use here." No, I thought … but at that time I was sorry for that favor. Looking at the smiling staff, I thought that such a thing would be forgiven (by the way, when you go to IKEA in Beijing, people working at the displayed desk, napping in bed, And there are many people who change diapers …). I have never used the exhibits except at this time because I really feel resistance, but "If it happens, it's OK" is a strong ally for my mother.
No matter where you go, there is a baby room, but basically you can only change diapers and breastfeeding there, Japan or a country that accepts you no matter where you are .
Just be careful where to breastfeed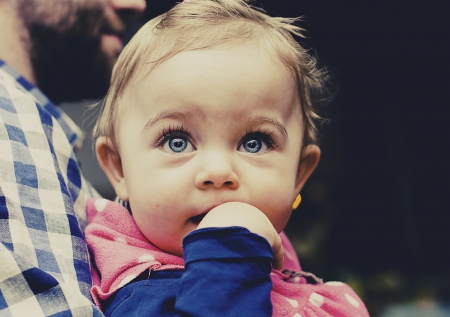 At least in China, breastfeeding does not seem to be a problem, but be aware that some countries may be prohibited by law. For example, in the United States, breastfeeding capes may not be a problem in some states, and breastfeeding capes should not be breastfeeding publicly. In addition, there are laws that prohibit breastfeeding in the public, and in such states you may be warned that foreigners are breastfeeding, for example, at airports. So, if you are going abroad, check in advance what the laws of that country are.