Do you know Khaosan Road in Bangkok, Thailand? It is said to be the backpacker's sanctuary in the 1990s and early 2000, and travelers from all over the world gathered on this Khao San Road. This street remains today, but how has it really changed in 2018?
Illusional Khaosan Road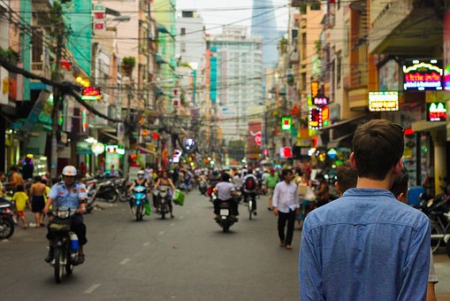 Where is it!?
First of all, Khaosan Road is located in the northwest direction from Bangkok city, and it is 20 to 30 minutes by taxi from Bangkok's best Lumpini Park area. Bangkok has trains that take you to major areas, but Khaosan Road is a bit inconvenient because you can only reach it by car or public bus. Meanwhile, the surrounding area is lined with royal palaces and a number of temples, and is a popular area for tourists. For this reason, this area is protected by many polices and is a relatively safe area with well-maintained roads. Khaosan Road, where the neon light glows suddenly, exists.
 What is there?
Whether you go during the day or at night, your impression of Khaosan Road will change. When I go during the day, it's garbled and the shops are not open. . that! ? Is this the famous Khaosan Road? I feel like What's here is Arabic men, from Thai travel agencies that can book international tickets, as well as traditional Thai bars and restaurants, and travel agencies that can book night buses to the south and north of Thailand. If you ask if you want to customize your suits, there are healing space spas and massage shops. Seven-Eleven, which is familiar in Thailand, has three or four on Khaosan Road, which is only 200m. Of course, there are also stalls selling clothes, bags, kebabs, insects and scorpions. The scorpion is quite expensive at 500 baht per animal (about 1600 yen), but when you try it, you have a tasteless taste of eating something that has no taste. And obviously recently, the only changes in the surrounding area are hostels and cafes. There are dormitory-style cheap hostels (about 700 yen per night) that are used by many young people, and they are quite stylish. An old and dirty hostel is an old story, just because it's cheap. The gates that Europeans and Americans may like are set up, billiards are set up in the common space, and there are many English books left by guests. Furthermore, the fact that there is a hostel means that there is a stylish cafe in the neighborhood. Even if it is a stylish cafe, you can buy a cup of coffee for 200 yen, use WIFI, and have a sofa that can relax comfortably.
 Backpackers' dreams are devastated…
Many backpackers, as before and now, will come to Thailand for inspiration, like the movie "The Beach" starring Leonardo DiCaprio. Bored of living in the United States, the protagonist came to Bangkok in search of stimulation and stayed at a dimly lit hotel with bugs in his bed and no air conditioning. Try snake blood and semen, experience mental illness in the next room, commit suicide, and experience what you can never do in your homeland. So, we arrived at Phi Phi Island based on the map we found. Wonderful nature, blue skies and blue seas, and meeting Western people living there. . . Many young people dream of such a stimulating experience and still visit Thailand. Until the release of the movie in 2000, there was no doubt that Thailand was still developing and had incredible encounters and experiences, even though it was not a cinematic story. However, as of 2018, Thailand has undergone significant economic development, and even on Khaosan Road, the backpacker's sanctuary, if you get tired of Thai food, you can order burgers and pasta at restaurants and exhaust your dirtyness. Then you can find a beautiful hotel right away. There are many English-speaking Thais and many tourists from all over the world. . . That is Thailand and Khaosan Road today.
Khaosan Road today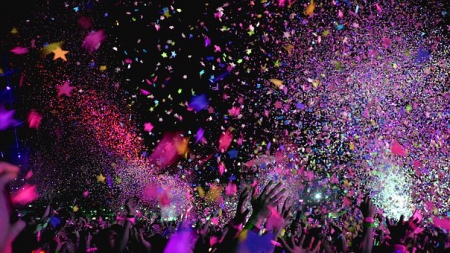 Night life
One of the things that stands out of Khaosan Road today is its nightlife. As with any other city, Friday and Saturday nights are the busiest nights rather than weekdays. Just as you approach Khaosan Road, many taxis and tuk-tuks are parked in parallel for tourists, and you can hear loud up-tempo music, so even if you are visiting for the first time, the location of Khaosan Road is immediately You will understand. On Khaosan Road, after 9 and 10 pm, many Westerners drink and drink, go crazy, breathe laughter gas and pick up Thai girls. . . In addition, there are many young people who have just taken college breaks or just graduated from high school, and there is an atmosphere of stupid fuss. How many young people have come to Khaosan Road to look for life tips, like a traditional backpacker?
 There's no sacred place for backpackers in Thailand
I feel that there is no longer any place in this advanced Thailand that can be called a sacred place for backpackers. Even if you go to the northern or southern part of Thailand, most of the Thai people are becoming tourist destinations and approaching for money. Phi Phi Island, where the movie "The Beach" was filmed, has a lot of tourists and is extremely destructive to the environment. On Koh Phangan, the holy place for yoga, rather than asking for the original yoga, seeing yoga as a fashion, paying a large amount of lessons, dressing like a natural yogi as if he was greatly influenced by yoga, People traveling by motorcycle in the middle. Spending leisure time in Thailand became a fashion in itself, posting photos on Instagram every day. . . In the 21st century, Thailand is far from the world of The Beach.
What to be expected in Thailand in the future

In the past and now, there is no better one. However, I am very sorry that Khaosan Road, Thailand, where many backpackers relied on, has now become a more commercial and less irritating place. We are looking forward to the development of Thailand, but whether or not we can keep the good things about Thailand will determine the future of Thailand.