Greece has a population of only 20 million. Although it is such a small country, it is full of many islands. It is said that the number of islands is up to 6000, of which up to 227 are inhabited by people. One of the reasons why Greece is often chosen as a travel destination is that each island has a completely different atmosphere, such as Crete, which has the largest area, and Santorini, which is famous for its honeymoon. This time, I would like to introduce the island I traveled to, Mykonos, which is famous for parties.
Until you reach the island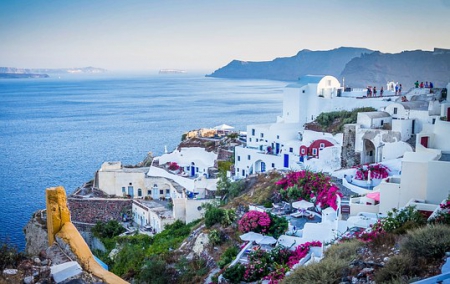 From Athens to Mykonos
It's said to be an island famous for parties, so I still remember how crazy it was. It's about 3 hours by ferry from the capital Athens, but the night before, I opened a lot of delicious and delicious Greek wines with my friends, so for some reason I took a restroom instead of a ferry that wasn't shaking at all. What. I was looking forward to Mykonos, but I was a little conscious when I was drunk before arriving at the island. Looking at the passengers on the ferry in such a bad condition, they are all young people. These guys are definitely aiming for a party. For some reason, even though I'm aiming for a party, I laugh in my heart. But the party had already started from here. When I went to the bathroom, the young people dressed up (or dressed down almost naked), made up, and everyone seemed to be excited before their arrival. I was sitting in a chair and quiet so that I could feel better quickly.
 A magnificent view spreads
The island is approaching. How beautiful! The Greek island is really beautiful. What is beautiful is that when it comes to The Greece, there are many buildings with blue roofs on the white walls, and colorful flowers and plants are blooming all over the place. Fashionable cafes, 180-degree views of the deep blue sea, large vineyards, and cheerful locals. Is this heaven or hell? A mismatch between my physical condition and the reality of the scenery in front of me. But when I saw such a beautiful scenery, I naturally forgot about my body.
General ideas about party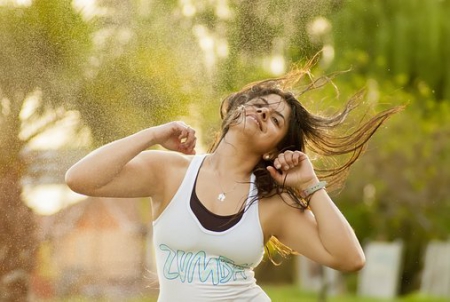 This is the beach for party
There are numerous beaches on the island. But if you enjoy a party, this is definitely the beach. Paradise Beach and Super Paradise Beach are next to each other. We stayed at the hostel just 30 seconds walk from Paradise Beach. This is to enjoy the party endlessly. It was still noon when I arrived, but after checking in and putting my bag in my room, I immediately went to the beach. Then, I found a beach club that would definitely turn into a crazy place at night. And in front of the club there are nude people lying on the beach. Kitakita. This is a nudist beach that is rarely seen on Asian beaches. You can see that everyone, regardless of age or sex, is enjoying their free time under the blue sky.
Enjoy the beach
We will be rumbling together with you right away. August, when we went, was a pleasant summer with no rain and the best sun of the year. I wonder if there is such an ideal summer. Occasionally, when I look up at the sea, I can see a woman with bare buttocks and boobs entering the sea, and men lying naked next to me chatting happily. Well, I felt like I'm in Greece right now. Then, around 5 pm, I went out for dinner. When I came back to the beach in a few hours, what was this! !! !! Along with the roar, the beach was already clubbed and there was a tremendous amount of heat.
Now, party
Looking around, most of them are Italian, French, and Greek, and I and my friends are the only Asians. Two Japanese men passed in front of the club once, but I just glanced at this in such an atmosphere and immediately went somewhere. Perhaps because there are too many Italians, the moderator who excites the place is Italians. What's more, just putting something like a stuffed elephant in an important place makes me dance crazy. It's vulgar, but it's a vacation, so it's fun and irresistible. People who are hiding and dragging, people who are drunk and confused, messed up. I danced until early morning that night, but no Asians other than us appeared. Talking to various people, laughing, dancing together, an experience that can never be done in Japan. It was so much fun that I went there for two nights in a row. In a nutshell, I think it was a "worthy and crazy" experience.
What makes Mykonos special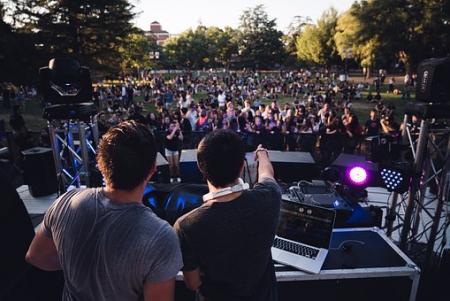 I think there are islands around the world where various parties and rave are held, but what sets Greece apart is probably most of the people of limited nationality, Western Europeans. Does that mean that it stands out as an Asian woman? Besides, I don't think that spending time on a really beautiful sea or beach does not exist at any party. If you want to spend an unrealistic time, I think it's a perfect place, so please go there once.