Speaking of Belgium, waffles? beer? Yes, Manneken Pis. You can imagine what Manneken Pis looks like, right? Yes, a statue of a boy peeing naked. It is one of the famous statues in the world, and there are similar statues all over the world now. But the original is in Brussels, Belgium. I would like to tell you that there is a statue near this too famous Manneken Pis, but it was actually more interesting.
Manneken Pis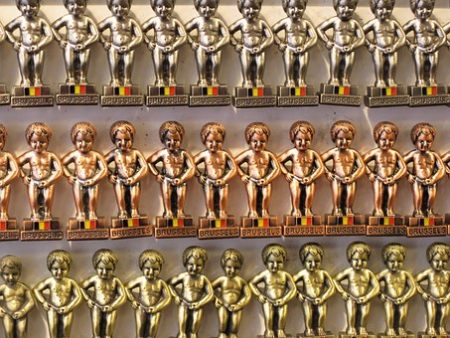 It was created in 1619 by sculptor Jerome Duquenova. The local name of Manneken Pis is Manneken Pis. Today, the statue in what is considered a tourist attraction is a replica, and the real thing has been in the Brussels City Museum since the 1960s to prevent theft. In 1988, he was 600 years old and was celebrated as "the oldest citizen of Brussels".
 Background
There seem to be various theories behind the creation of this statue.
It is said that Julian, a villain, saved the city by extinguishing the fire of the fuse of the bomb with a piss in the war in Brussels. Therefore, it seems that the citizens love it even if it is nicknamed Julian Boy.
At the Battle of Grimbergen in 1142, a young child was hung in a wooden basket to inspire the soldiers, and a friendly army pissed from there to the enemy army, leading to victory.
 It changes costumes
It seems that costumes are often given as gifts from each country, and currently about 1000 items are stored in the Brussels City Museum, of which 133 are on display. Firefighters, Mickey Mouse, Dracula, etc. are included in the exhibits, but those with strong political or religious implications or commercial costumes are prohibited.
 Pee…?
It seems that it provided drinks to the citizens in the 14th century, but now it is a tourist attraction and water is not for drinks. However, as expected, Belgium. It is famous for beer, and if there is any event, this little boy's urine will become beer and behave to tourists and passers-by.
There's a girl's version and more interesting!!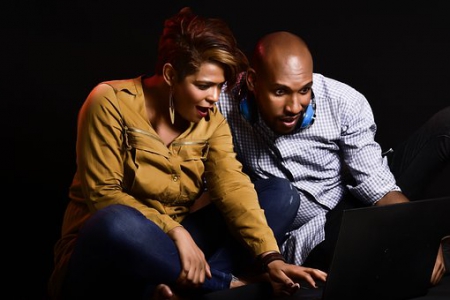 Who made it where?
A few minutes walk from Manneken Pis's sights. There, the statue that makes me laugh unintentionally is the girl who urinates. It is located on Bushehr Street, which was said to be a gathering place for gay men in the 1950s, and is about 50 cm high. Locally, it is called Jeanneke Pis. It was made by the sculptor Doni Adrian Debobri on board the Manneken Pis, which began in 1985 and was inaugurated in 1987.
 Frankly speaking…
This is insanely interesting. Is it because it's a girl after all? The appearance of a boy peeing is just a statue that you can usually see. The moment I saw it, it was so small that it was selected as one of the world's three most disappointing tourist attractions. Did you come here for this? That's the impression. Perhaps because of that reaction, when I see this unfamiliar naked peeing girl, that's right, even girls pee, laughing. Moreover, it is in a slightly higher position, so from my point of view of 155 cm, the position is just like the local part is in front of me and facing me. What's more, it's fun that everyone touches the local part too much and peels it off. It's been put in a cage so that it won't be touched now, so it looks a little pitiful.
Sense of humor…?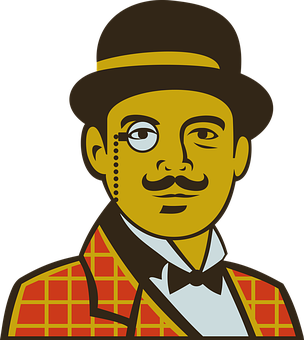 As you can see, just because it's famous doesn't mean that you'll be impressed. However, it is a small spot near the famous ones that can regain the excitement you expected. I think Jeanneke-Pis is now a popular tourist attraction in Brussels, Belgium, but it still cannot beat Manneken Pis because of its historical background and popularity. But what makes traveling fun is not famous, but surprisingly humorous. When you go to Brussels, be sure to visit Jeanneke-Pis!