Last time, I wrote a story from Thailand over Cambodia by land. The excitement, anxiety, and instantaneous changes of towns and people that cross boundaries on foot are experiences that can never be enjoyed by crossing the border by plane or train. This time, we will introduce Thailand / Malaysia, which goes over land.
Going to Malaysia!!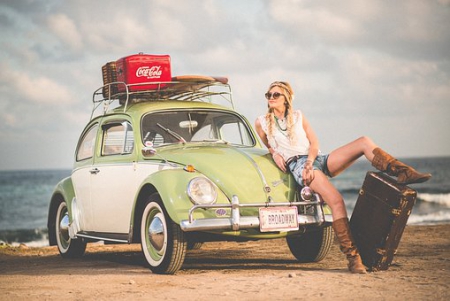 Departing from Koh Phangan
The starting point for this trip is Koh Phangan, south of Thailand. A one-way ticket from Koh Phangan to Penang, Malaysia, costs around 3500-4000 yen. Depart Koh Phangan by ferry at 7am and take about 3 hours to head to Thailand's main island. Pass the resort's famous Koh Samui, admire the beautiful sea, and finally arrive at the harbor and transfer to a minivan. At last, you can see the members who have a long trip together. Why members are important. . . That's because, for 10 to 12 hours, you keep on a small car from here, so the atmosphere inside the car changes drastically depending on the members. I rarely meet Japanese people, but sometimes I am full of Thai people and sometimes I am full of Westerners. Once, three Chinese aunts were accompanied, but they kept speaking loudly for 12 hours, vomiting tongues in the car, etc., they could not speak English or Thai, so they could not pay attention, Was a major inconvenience. . . So, once again, the members are surprisingly important!
 Going there by mini van
In any case, take a minivan and take a break in Hat Yai, a southern part of Thailand, where there are many Muslims. When you arrive there, you finish your meals and toilets, but when you get off here you quickly realize that it is not Thailand that tourists generally know. I haven't entered Malaysia yet, but Buddhists have a very different atmosphere than most of Thailand. . . Unique Thailand created by Muslims. Honestly, it is not an open Thailand. In addition, the Ministry of Foreign Affairs website states that you should refrain from traveling in level 2 and 3 areas in the south of Thailand, and stop traveling. The south of this city has long been a source of Muslim terrorism and conflict. Hat Yai is still OK, but you have to be careful when you get off to Malaysia from here. And sometimes the police stop the car as you go down. . . At first Nanikore? In fact, this is where the police order (mostly) foreigners who leave Thailand for their money and ask them to give them money. This is still common in Thailand. You may be stopped once if you are lucky, or even three or four times if you are unlucky. Then 6-7 hours after passing police check and being shaken by a minivan. Arrived at the border with Malaysia. Well, no problem when leaving the country. This is because most foreigners who intend to stay in Thailand for many years apply for a visa mainly in Malaysia and leave the country for a visa run. Just crossing the border doesn't change much. atmosphere. However, the town is a bit beautiful. In addition, the signboard changes from Thai letters to alphabet letters. This is big! Even if you don't understand Malay, just the alphabet will drastically reduce stress. Just knowing how to read. This is a great effect.
 To Penang Island
And the final run to Penang Island. Is it about three hours? This is the police again. It was not only Thailand that was corrupt. . . Moreover, when the police see the minivan, they seem to be sure that they are foreigners looking for a visa run, so it is easy to stop. I also know the minivan driver from the beginning, so I do not know if I got money from the company in advance, but when I was stopped too much and I lost my money, I sometimes handed it to the police 100 yen per person. Then we arrive at Penang Island where we have a rest. . . Everything is more beautiful than Thailand. The sea is honestly dirty.
Coming back to Thailand from Malaysia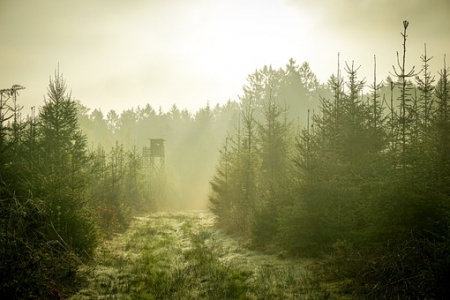 Departing from artistic town
Penang Island is called the city of art, and the entire city where art is scattered is a World Heritage Site. Return to Koh Phangan from such a wonderful island in a short time. . . In a word, tight. And the return schedule is to leave Penang Island at 3pm and arrive at Hat Yai at around 9pm. Then, after arriving at the port at 2:00 or 3:00 at night, you have to wait until the first ferry at 5:00. Moreover, a waiting room almost outside. That is, if I can enter Thailand.
 Getting back to Thailand
It is strange that the border from Malaysia to Thailand is strict. The tax officers are waiting with a face that seems to have no choice but to harass foreigners, and all foreigners put about 700 yen in their passports before giving them. My friend was in danger of being accused and sometimes unable to enter Thailand. In the case of a business visa, it is common to obtain this visa on Penang Island, and then apply for and obtain a work permit in Thailand, so my friend got a business visa on Penang Island accordingly. However, the tax officer stated that she would not be able to enter the country without a work permit. Well, with this business visa, you apply for a work permit in Thailand, so you have to have it before entering Thailand. . . But it doesn't work. The woman should go back to Penang to get a work permit before returning. . What do you say? A work permit cannot be obtained on Penang Island. Really appropriate, and extremely harassing. With so much upset and harassment, his friend jumped over the tax officer and ran to the police station on the Thai side. The act of being arrested if you make a mistake. But the bold action worked, and a police officer entered the country. Or rather, my friend is doing nothing wrong, so this is natural. However, Thailand is a country that does not make sense.
Not suggesting!!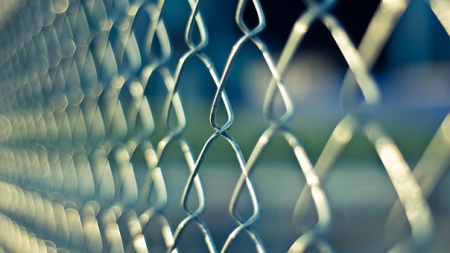 As you can see from this episode, crossing the border between Thailand and Malaysia is not very recommended or not very pleasant. If it's just a sightseeing trip, it may be a good experience, but be wary of border police officers who are accused.