It's been 5 years since I started living in Australia. Australia is a country with a lot of very large and beautiful tourist destinations. This time, I would like to introduce some places that I would like to recommend as sightseeing spots based on my experience.
Gold Coast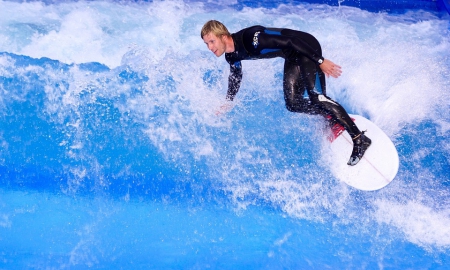 Surfers' Paradise
If you're a surfer, you've probably heard the name Gold Coast once. This is a place where many surfers gather so much that it is called Surfers Paradise. The beach is very large and crowded with tourists every day, not just surfers. It is very elegant to wake up in the morning listening to the sound of the waves. I also lived on this Gold Coast for about a year.
Public transportation is well-equipped, buses run until midnight, and trams, which are trams, are convenient. By the way, trams come on time, which is rare (?) Overseas and is a reliable public transportation system. It's a convenient place to get to Brisbane from the Gold Coast by train. Some people may have the impression that overseas is not much different from Japan.
 Safe for travelers
There are Japanese doctors who can use overseas travel insurance, so it is safe for travelers. There are also restaurants run by Japanese people, and banks may also have Japanese staff.
Even if you are not good at English, there are Japanese people everywhere, so there is almost no problem with the language. Some supermarkets sell Asian ingredients, so if you want to cook for yourself, you can buy Asian ingredients there.
 Recommended restaurant
We recommend a restaurant called "Hurricane Grill" known as a steakhouse. It's a popular restaurant where you have to wait for a while if you don't make a reservation, and you can eat steak that is about the size of your face. Since it is a busy shop, all the staff speak fast, and some customers may have the impression that they are uncomfortable. However, it is a restaurant that I would like you to visit once.
 Recommended amusement park
Also, Dreamworld, Movieworld and Seaworld on the Gold Coast are very famous. Tickets are definitely cheaper to buy online, so don't buy them locally on the day!
Dream World has many screaming machines and can be enjoyed by a wide range of people from teens to adults. Movie World has many coasters that do not shake violently, so even small children can rest assured. You can also enjoy the parade. Sea World is an aquarium with no rides, but you can enjoy it at any age.
However, if you go sightseeing, you should avoid it in mid-November. High school students from all over the world come on graduation trips during the schoolies season. It seems that high school students are enjoying themselves all day long, as it is said that they die every year. It is said that even though you are a minor, you can drink alcohol and go wild, jump from the balcony of the apartment to the balcony, hang a hose from the balcony and drink alcohol, and so on. Although they are teenagers, they are dangerous because they behave unreadable. The police also patrol day and night at that time, and many people are arrested. So if you're traveling during this time, don't go out at night.
Melbourne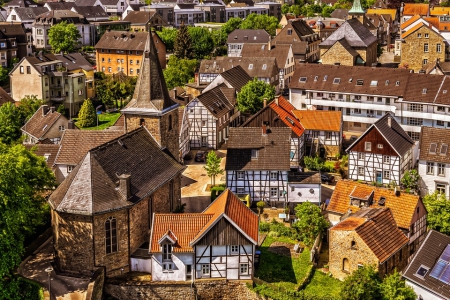 City with coffee fragrance
Next is Melbourne. It's completely different from the Gold Coast, and it has a very fashionable and elegant atmosphere. At least no one walks around the city with slippers. Rather, it is a city where you can say that the scent of coffee is floating around the city.
I have never been to Europe, but it is possible to see the European landscape in the pictures here in Melbourne. There are many retro, fashionable and large buildings, and you can experience the feeling of "I'm abroad!".
 Great Ocean Road
Melbourne's famous is the Great Ocean Road. If you have a car, you can go by car, but you can also take a bus tour. A bus tour will take you to a hidden spot that the driver knows, and of course it costs more than going by yourself, but you may be able to go to a place you did not know unexpectedly. The "12 pillars" are famous, but it is said that they are still being scraped off by the waves, and that they may disappear in the future.
Since I went on a tour, I was able to go to a small beach surrounded by a quay near here. It was cold in Melbourne because it was winter, but it was very hot near the Great Ocean Road and I felt the sun was strong. I really wonder how such a small beach was created. The beach is perfectly surrounded. Can you imagine?
 Casino is also recommended
If you come abroad, you may want to experience the casino. Normally, you can enter if you are 18 years old or older, so I should have entered normally when I was 18 years old, but when I tried to enter, I was stopped and my passport was confirmed. Asians look so young that some people may be able to speak to them even if they are over 20 years old. It's not bad at all.
By the way, if you just enter the casino, it doesn't cost any money. However, you cannot enter if you are wearing a hat, slippers, or carry large luggage. Gambling may be a test of your luck, but there are rumors that a good dealer can control roulette. It's not as true or false, but it's definitely worth the casino experience without playing.
The casino is large enough to be drunk and has dazzling neon lights everywhere. You may somehow lose sight of reality and become absorbed in it. Be careful not to splurge or get involved in pickpocketing or other crimes. By the way, I spent about 50,000 yen in one hour.
Lucky if you hit Asians with eggs?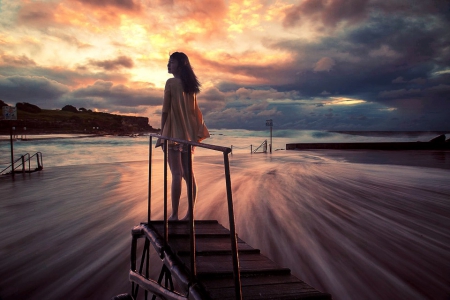 I think there are many people who use Jetstar Airlines from Japan to Australia. When it's cheap, you can buy a ticket for around 30,000 yen one way. From Osaka you can reach Australia in about 8 hours.
Australia is warm all year round so it's easy to spend and there are many Japanese in some places so don't worry if you don't speak English. Since it is a country of immigrants, we have an interpreter service, and if you have a problem, you can call a Japanese interpreter. Security is not bad either.
But wherever you go, there are discriminators. Be aware that some Australians say, "I'm lucky if I hit an Asian with an egg." If you get hit by an egg, it is safer to take it as a memory of your trip without chasing it deeply so that you will not be involved in a crime. However, I have lived in Australia for about 5 years and have never had such an experience, so I don't have to worry about eggs. However, it is important to protect yourself. No country in the world is as safe as Japan.