Christmas is the most popular annual event in the United States, but Halloween is the next most exciting event.
Halloween is said to have originally started in Ireland and Scotland, but is now a well-established American private event.
Halloween is a familiar event in Japan as an event that came from the United States, but in New York, the United States, we celebrate this event in an unthinkable way in Japan.
So, this time, the author who lives in New York will introduce one of the charms of New York, the difference in how to celebrate Halloween from Japan.
Halloween Parade held by town

 3-hour-parade in New York
Every October 31st, a large city-sponsored parade is held in the heart of Manhattan, New York. The road to the parade will be closed from the morning of the day, and a large number of local police will gather to start strict security, and one hour before the parade, spectators will start taking places one after another.
Anyone in disguise can participate in the parade, but in addition to the general public, there are also spectacular productions such as famous singers, dancers, brass bands, and night clubs.
Even in Japan, a costume parade is held in Roppongi during the daytime on Saturday before Halloween, but the parade in New York starts on the day of Halloween on October 31st every year, and starts at 7 pm, regardless of the day of the week. Japanese people are shy, so even in such a parade, there are many people who are clever or walk normally to participate in the parade.
At the American parade, all the participants and spectators cheer loudly, dance like a club, talk to people in funny disguise, and take pictures together regardless of others. ..
Since it starts at night, many restaurants and clubs hold night parties after the parade, and the city is full of celebration mode that night.
 Parade for dogs
New York also hosts a Halloween parade of dogs during the daytime on weekends before Halloween. This is an event that is irresistible for animal lovers, although it has fewer participants than the human parade of the day. There are so many pet owners in New York that every year they dress their dogs in super cute costumes, take pictures with other pets, and interact with their parents. This is a fun event unique to New York, where there are many pets.
People are generous for tricks on Halloween

 It's okay to wear costumes for schools or works
In Japan, even on Halloween, we don't dress up except at parties. Besides, most of the people in disguise are college students and young people. However, in the United States, on the day of Halloween, there are many people who dare to dress up and go to work or school. And anyone can disguise themselves, from a great university professor who is old to a full-time housewife with children. This isn't unique to New York, but it's a joke-tolerant American practice.
I also went to a ramen shop in Manhattan on the day, but all the staff, including the uncle manager in his 50s, dressed up in flashy disguise and served customers happily. At Columbia University, a prestigious school in Manhattan, professors and students dress up in disguise to teach and distribute sweets to students.
 You can see trick-or-treat everywhere!!
In Japan, I don't think there are many children doing trick or treat on Halloween day unless they are hosted in a kindergarten or nursery school. Also, even if you go to a trick or treat, few households prepare sweets unless you tell them that you will visit in advance. However, in the United States, everyone from babies held by their mothers to junior high school students do trick or treats. So, on Halloween day, most adults in the house will prepare a lot of sweets in case a local child visits. Brooklyn, New York, has many residential areas and a very large population of children. So, on the evening of Halloween, many homes are decorated, and sometimes some homes have a fun project for the visiting children, "I'll give you sweets when the quiz is solved!".
Unauthorized trick-or-treat in Japan can be considered a nuisance, but in the United States it is very tolerant of children's behavior on Halloween day.
Halloween is so big in New York as liberal town!!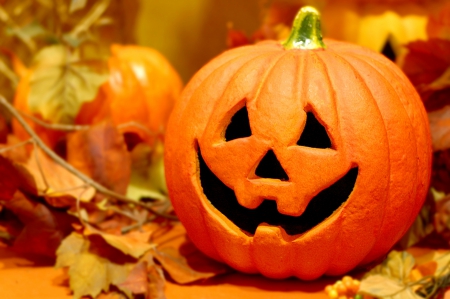 For Christians and associations, Halloween is criticized as an immoral event in which the devil and darkness are perceived as "fun."
Therefore, even in the United States, it is not celebrated very grandly in towns where the Christian population is concentrated and in conservative areas in the countryside.
However, New York is a city that strongly insists on freedom of thought and speech, including the Statue of Liberty, and is tolerant of any religion or event.
That's why we can hold Halloween events all over the city so grandly.
It's a youth event in Japan, but next year, why don't you enjoy Halloween for men and women of all ages and dogs in New York?