Traveling means crossing countries. But what I would like to introduce this time is that even if you say that you will cross, you will walk over land, not by plane or ship. When you cross the border between the United States and Canada, when you suddenly change from a world where music is always playing with neon glitter to a world of silence in the wilderness, even in North America, even in the same English-speaking country, the country I was surprised that the environment would be so different if they were different. So, I would like to talk about the most interesting "cross-border" of traveling to 60 countries, Thailand and Cambodia.
From Thailand To Cambodia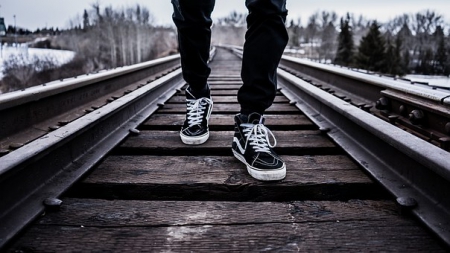 Visiting Thai islands before going to Cambodia
I planned a trip from Bangkok, Thailand to Cambodia. That's because I meet my best friend who lives in the Philippines in the city of Siam Lip, which is famous for Angkor Wat in Cambodia. Because I am going to Cambodia, I decided to enter Cambodia after staying for a few nights on the Thai island that I pass by when I go from Bangkok to Cambodia by bus. After getting out of the hustle and bustle of Bangkok, we headed to Koh Chang. It is the second largest island after Phuket and is located 300 km southeast of Bangkok, so it doesn't feel that far between Tokyo and Nagoya, but in the relaxed environment of Thailand, where and what the bus is. Whether it stops or the ferry departs at the right time after changing buses, or because the area is unknown, you can only reach it in at least half a day. It feels like a big trip until I go to the island. Once you arrive at the island, you can go to paradise and relax mode. Undisputed nature spreads out in the palm trees. However, I visited September, when the rainfall was dramatically high. We stayed for 2 nights, but it rained heavily on all 3 days. .. .. It took only a few hours to get out of the hotel. Still, I can say that I enjoyed the comfort and nature of Thailand. Since it is an island close to Cambodia, there are buses that go directly to the Cambodian border. After fully enjoying the Thai atmosphere, I will take a minivan to Cambodia, but most of them are Westerners. The number of Chinese and Russian tourists is increasing rapidly in Thailand, and it can be said that there are almost no unexplored areas. And we will approach Cambodia. Suddenly, entering Cambodia was completely different from Thailand.
 Difference I felt close from the border
・ Visa: If you are Japanese, you can get a stamp for arrival visa and it is free. In contrast, Cambodia has to pay 30 USD as an arrival visa. You'll also need a photo, so if you don't have one, you'll have to pay some extra.
・ Money: In addition to the country's currency riel in Cambodia, because the US Dollar is being used, but I need to change to either, high cost of currency exchange in the economically still poor Cambodia compared to Thailand is.
・ Poverty: When I crossed the border, a Cambodian accompanied me to cross the border, and I was very shocked. In the van, when I approached the border, the Cambodian people were simply appealing that Cambodia was a poor country. And when I handed the visa price to my attendant, I only had a big bill, so I was supposed to get some change later. When I finally went to the Cambodian side, when I asked him to return the fishing, he was confused that it was not so good because he was a foreigner. The impression of Cambodians suddenly deteriorated at the border. Moreover, when I crossed the border and arrived at Siam Lip, when I tried to take a taxi to the hotel, I got up for 1500 yen instead of 200 yen, and I argued for about 15 minutes, but I had no intention of giving up at all, and at that time Due to heavy rain, I couldn't find any other taxi, so I had no choice but to take a taxi. I have lived in Thailand for a year and a half, but I have never been taxied to that level in Thailand.
From Cambodia to Thailand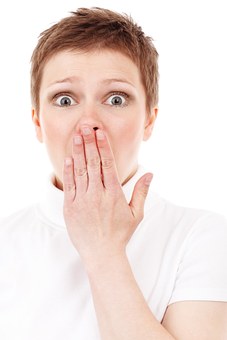 What I didn't realize when I went to Cambodia
When I entered Cambodia from Thailand, the joy of traveling to a new country preceded me, and I may not have been able to see the people around me. Near the border with Thailand, which returned after spending two weeks in Cambodia. I still remember how impressed I was. The reason is that I felt that Cambodia was economically poorer than Thailand, even in neighboring countries. When I returned to the border town and saw Thailand, I was wondering how beautiful and heavenly a country was spreading in front of me. Compared to Thailand, people who are hungry for poverty in Cambodia, the scars of the war remain and the atmosphere is lonely, and the foreigners are not as ready to accept foreigners as in Thailand. I think this is because there were many points in Cambodia that I saw were negative.
 I felt funny when I went back to Thailand
Although it was not on the Thai side, there were many people selling cigarettes in front of the Cambodian border, many people selling alcohol in bottles, and many people shipping large quantities to the Thai side. .. And when I set foot on the Thai side, the beautiful country I saw from a distance was true. There is no trash, the roads are well maintained, and there are few foods sold at food stalls that are likely to make you hungry. did. When I went from Japan to Thailand, I was impressed with how beautiful Japan was, but now I can't help but see Thailand as a really beautiful country. If I hadn't walked across the border, I wouldn't have felt like this.
What does crossing the border on foot mean?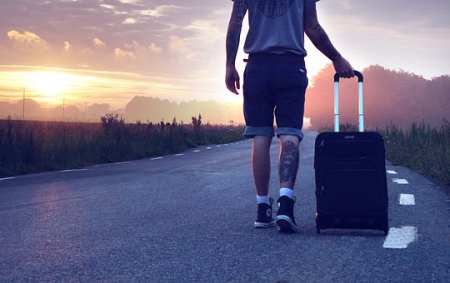 Even though it is a neighboring country, I think it will be a great experience to know the world to realize that the environment is so different just by walking a little and crossing the border. I was very surprised that the food, the building, the clothes, everything changed. However, I think that what surprised me so much was not the fact that I crossed the country by plane, but the "difference" that I felt because I walked on the land. I would like everyone to try crossing the land border so that they can feel the difference.