think there are many people who have been to a beauty salon abroad, but they finished as expected! How many people are there? Even in Japan, it often doesn't quite go as expected, but overseas, because the language is different and the culture is different, I'm worried that even if I showed an image photo, my intention was transmitted. As a result, it worked! There are many things, but it's often clumsy. So I would like to tell you how I went to a beauty salon while living in Thailand.
Going to beauty salon!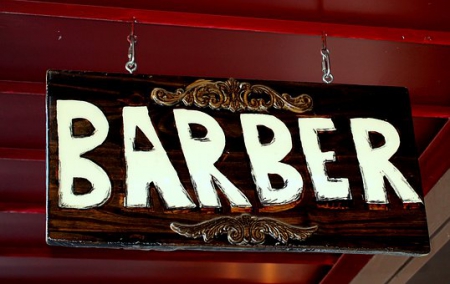 What I chose…
In Thailand, where the economic disparity is large, the levels of hairdressers are really different. It is cheap and cuts from about 400 yen, and there are places like 3000 to 5000 yen or more as in Japan. Especially in Bangkok, there are Japanese hairdressers and Japanese-owned hairdressers, so you can choose from top to bottom. Therefore, I think that you can have different experiences depending on the beauty salon you try. I usually live on cheap Thai food such as food stalls, but I am particular about only the hairstyle and judge that it is worth paying this much, so I went to a luxury beauty salon for a cut of 2,000 yen in Thailand I tried Furthermore, I wanted to do a perm, so when I asked the price, it was 10,000 yen. . . I'm surprised. Most places in Japan can be made under 10,000 yen. . . In Thailand, the color can be relatively cheap, but the price of perm is as low as 6000 yen even if it is cheap, so there are not many perm people like in Japan. Still I like perm, so I decided to try it.
 Inside of the salon
When you enter a beauty salon, many foreigners and Thais are dressed properly. It's a beauty salon in a big department store in central Bangkok, so it looks good. The taste is as clean as in Japan. English was spoken at the reception, and the Thai hairdresser who was in charge also had someone who could speak English, so that I could convey my hairstyle image properly. Ok, I feel safe.
Start haircut!!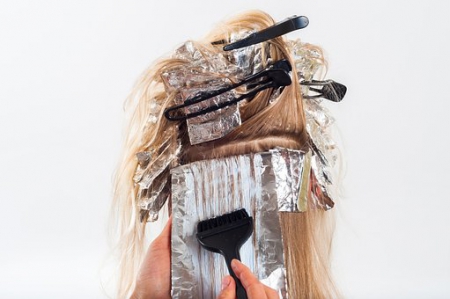 Shampoo
It was a weekend, but I could sit in front of the mirror with no reservations and almost no waiting time. And what kind of hairstyle does your hairdresser do? He showed me the picture, and said, "I want to stretch my hair, so cut only the damaged part and pass through it. Please make it flow up. "I said various things, will it do it properly? . . After all it is uneasy. "Please go to the shampoo table first" If you are not a hairdresser in charge of cutting, you will shampoo. In Japan, you almost always put a wet towel or paper on your face. There is no Thailand. If it's super polite and it doesn't touch a single drop on your face or ears, you know, but it's a mess. The face is still uncomfortable at all, though, with water coming into my eyes. And the interesting thing is to dare wash your ears. Suddenly something strange! I was surprised that my ears were being washed with water. It wasn't a relaxing shampoo after my clothes had to be drenched, but it wouldn't hurt to have someone wash my head anyway.
 Cut…
Then he returned to the seat in front of the mirror, and the person in charge of the cut returned. Finally, the first cut in Thailand. . The start is a nice touch. Looks like a Japanese hairdresser (I'm an amateur and just watched it). During the cut, gently encourage the original image again, this way. And there was nothing special about it. . . At the end of the last thought, Zaku. Bassari why hair forward. eh. In addition, the back hair, which was not very visible, is now much shorter. . why. I told you not to shorten it. .
 Permanent hair…
For the time being, after cutting, the hair is still wet to some extent and enters the perm, so it is not yet clear at the end of the cut. Anyway, next is perm, perm. It's a perm to change my mind. This is also the same as in Japan, with curlers wrapping their hair, leaving the aunty hair for about 20 minutes, and then unwrapping everything. This is done in the same way as in Japan, the perm is finished, immersed in any water that enters the ears to finish the hair, pour the perm solution of the hair, and dry with a dryer. And when you dry it, it's almost like an image! However, what is worrisome is that the overall length has been shortened, and the part of the front hair zaku that has been cut at the end. It's not perfect, but can I say that the stuffing is sweet? . . After paying 10,000 yen or more, perfection was good…
Experience matters!!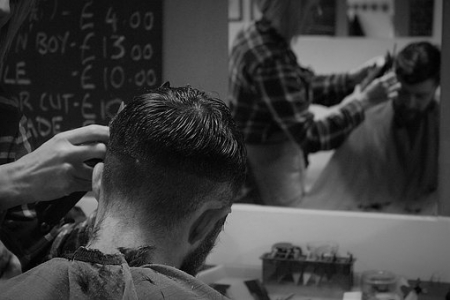 I think that it depends on the hairdresser and the hairdresser, but it is the most difficult thing that you can not communicate with the language, even if you show the image of the image due to the difference in culture It reflects the fashion of that country. This time, I paid more than 10,000 yen, so it may have been a little different from Japan, but if you go to a hair salon with a cut of 500 yen, it will be a completely different experience. The next time, I hope you can take the courage and try 500 yen to report to everyone.