What kind of image do you have about Italy? You may think of delicious foods such as pizza, pasta and wine. Or maybe you remember the "boots-type country" you learned at junior high school. Inside Italy, there is a country called the Vatican City, which has the smallest land area in the world. And here is St. Peter's Basilica, the main catholic mountain. Vatican and Italy are different countries, but from here you may know that Italy is a Catholic country. Here, I will introduce the Italian Christmas that I felt when I married an Italian man and moved to Italy.
Italian Christmas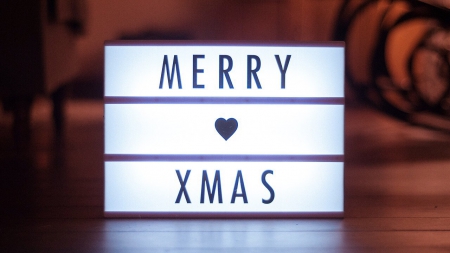 Japanese Christmas
In Japan, many people think that Christmas is a day to spend with their lovers. For this reason, there are many women who want to have a boyfriend by Christmas this year, and there are times when they can not express their lovers and express the Christmas they spend alone as cribbing. Or even if you spend Christmas with your family, you may have the image of buying dinner with Kentucky Fried Chicken, eating Christmas cake, and getting a Christmas present from Santa.
 Italian Christmas
However, 90% of the Italian people are Catholics (Christian faction). Christmas is still important for Catholics.
For such Italians, Christmas is an important day for the family. Italians are originally people who value their family time very much, but at Christmas they feel that they are grateful to their family. Decorate your room for Christmas, decorate your Christmas tree, or prepare meals for the end of the year.
The whole town is now in Christmas mode, and the word "Merry Christmas" flies around.
Preparation for Christmas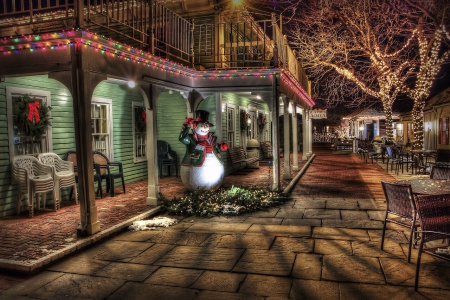 Christmas period
In Japan, there may be an image of Christmas on December 24th and 25th. Of course, there are some amazing Christmas sales events in Japan. In Japan, Christmas products are on sale at the end of October 31st Halloween. On the other hand, it is only in Italy that the Christmas style comes out in December. Illuminations begin in the city, and from December 8th to January 6th, it is basically recognized as Italian Christmas.
 Christmas decoration
December 8 is treated as the day when the Virgin Mary conceived Christ, that is, the day when the Virgin Mary was informed by the angel that "You had obscure Christ." For this reason, this day is a public holiday, and the family has a Christmas tree on that day. It is said that if you bring out the Christmas tree before this, good luck will escape.
And in Italy, we display a figurine that reproduces the birth of Christ, Presepio. Jesus Christ is said to have been born in a stable. This Presepio is a doll depicting a figure in which the Virgin Mary is holding a baby Christ in a stable and the father Joseph, three shepherds, doctors from the east and livestock are gathered around it . Some of you may have seen it in Japan.
And these Christmas decorations will be displayed until January 3rd, the day of the Three Wise Men. This is a holiday that says that the eastern doctors came to worship Christ who was born on the night of December 24th. The number of doctors in Touhou is not really clear, but it is said that there were three, and that is why it is said to be the day of the Three Wise Men. Catholics call this festival a public festival.
 3 Things to do on the day of the three wise men
On this day, the children receive gifts from the grandmother on the broom. This witch's grandmother rides a broom on the night of January 5th, goes around the drawing process, puts candy and chocolate for good children, and puts sumi instead of sweets for bad children in socks. It is said. Of course, in fact, not black ink, but black sugar confectionery that looks like ink may be added along with candy.
In Japan, you tell the children, "If you make a good child, Santa Claus will come". It 's similar. It is an educational event that encourages children to reflect on "some things were not good".
How to spend Christmas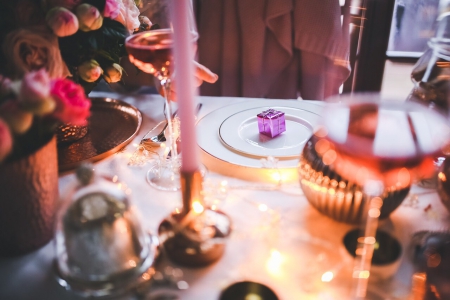 Christmas meal
Italy is said to be a country of gastronomy, but that is true. At Christmas, families gather and enjoy dinner, but the invited guests go out in full dress instead of everyday wear. In every house, "Mom" uses his arms to make a special dish, set the table, and serve course meals called appetizers, pasta dishes, main dishes, garnish, and desserts. And of course you will have wine.
 Christmas menu
On Christmas Eve on December 24th, fish will be the main fish dinner. This has the meaning of purifying the body the day before the Nativity. The appetizers on this day are not meat dishes such as prosciutto or salami, but small fish and pickled vegetables. Pasta and risotto are also seafood, and you will have a garnish of fish and vegetables baked or fried in the oven.
On the 25th, in the morning we go to the church mass. And when I get home, I have lunch with my family. I eat a tremendous amount of dinner the night before, so every year I feel "I'm still full!" Italians really eat well. Meat dishes will be canceled at Christmas lunch. Appetizers such as prosciutto and cheese, pastas such as lasagna, and veal baked and fried are served.
Christmas presents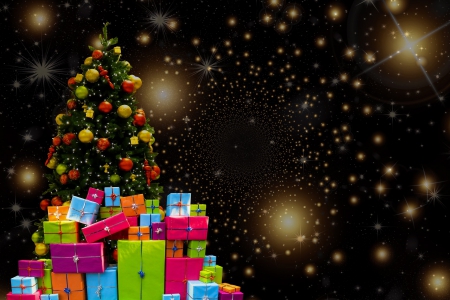 Everyone prepares a gift for everyone
There is a difference between Japan and Italy for Christmas presents. In Italy, you have to prepare gifts for all the people you meet, including family members, partners, relatives and friends. For example, if 15 people gather at Christmas, you must prepare 15 presents. But of course you can get a present from 15 people. That 's nice. Children will also receive Santa Claus, so on the morning of December 25, many gifts will line up under the Christmas tree.
It is hard to choose gifts for all the people who meet, but in Italy there is a classic gift called red underwear. On December 31st, there is a legend that wearing new red underwear on New Year's Eve will make you happy, so in Italy, many red underwear will be on sale at the end of the year.
Don't want to know the weight!!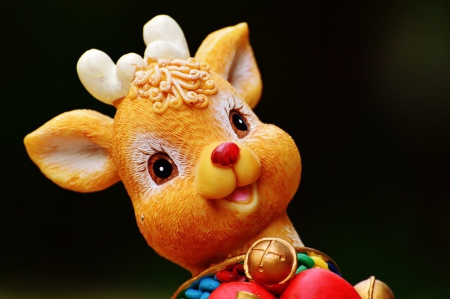 In a Catholic country, I sometimes misunderstood that Christmas had to go to church and pray every day. However, it is nice to get together and enjoy a meal with your family.
Christmas is an event that is now celebrated in every country. However, I felt that the way of celebrating was completely different from country to country, and well represented the background of that country.
Christmas meals with Italian families are large each year, and every year I wonder how I can say "I can't eat anymore." You may eat as recommended by the people around you, and the next day you may scream on the scale.