It 's only 3 months left this year. There are numerous events throughout the year in Paris, but for those who plan to visit Paris from October to December this year, we will introduce a variety of interesting events. The last unforgettable memories of this year are in Paris!
Famous autumn event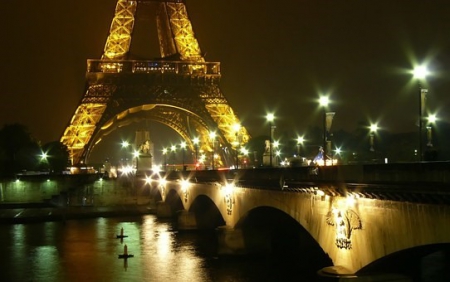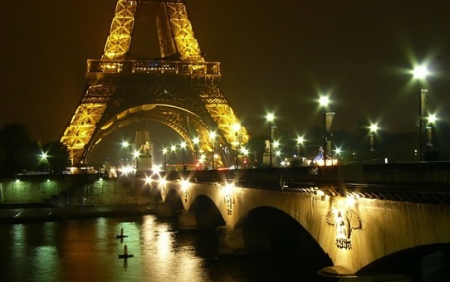 Fashion Week Prét à Porter
During this period, the ready-to-wear fashion show of the spring / summer collection will be held the following year. Opportunity for those interested in mode. However, it seems quite difficult to get an invitation ticket. If you're a mode reporter or student, or someone who is directly involved in the mode maison, it's almost mission-impossible to watch the show directly for the general public.
Therefore, we will inform you more information than one ear. However, please note that it will not always succeed. On the day of the fashion show of the designer who has starred this, please visit the venue a little earlier than the scheduled time. And it will be in the standing column. In the unlikely event that there are only a few invitees planned, the organizer will select a public from the standing line and allow admission to fill the vacancy. However, the dress and atmosphere are quite fashionable, and it is not good if you are not in a conspicuous outfit or unusual style.
 Nuit Blanche
"Neuy Blanche" is held every year in Paris on the first weekend of October. Translated as it is, "white night", this means "night that never sleeps". Do you know what the event is?
This event, which began in 2002 in Paris, is the 16th cultural event this year. Opening public spaces to the public all night, providing artworks, videos, photos, illumination performances, etc. for free. This year, you can choose from two courses in the Chapel district of Paris 18th district and the Les Halles district of 1st district. After all, it is a non-stop event all night (7pm to 7am the next morning), so it's a unique opportunity to "break the night" in Paris. In addition, public facilities such as metro and bus are moving all night, so it is very convenient. Please enjoy Paris night.
https://quefaire.paris.fr/35147/nuit-blanche-guide-2017
Famous even in winter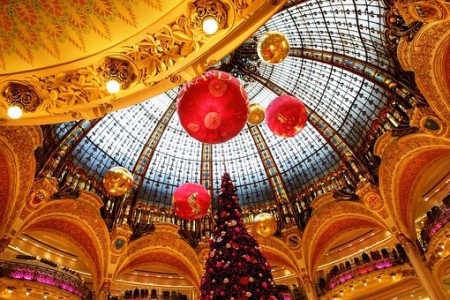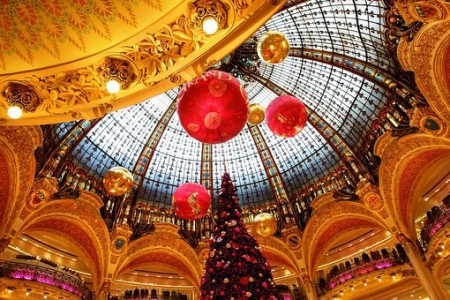 La Toussaint
This day is a French holiday. In Japanese, it is translated as "Holiday of All Saints", but it is like "Obon" in Japan. The next day, the day of the visit to the grave where the graves in France overlap with the "Day of the Dead La fête des morts". It may be a good opportunity to take a walk through a typical grave in Paris.

[Pere Lachaise Cemetery] Cimetière de Père-Lachaise
Buried celebrities: Oscar Wilde, Balzac, Proust, Chopin, Edit Piaf, Jim Morrison, Eve Montan and others.
Address: 16, rue du Repos 75020 Paris
Access: Get off at Metro Line 2 Philippe Auguste Station or Alexandre Dumas Station [Montparnasse Cemetery] Cimetière de Montparnasse
Buried celebrities: Maupassant, Baudelaire, Margaret Duras, Jean-Paul Sartre, Simone Beauvoir, Serge Gainsbourg and others.
Address: 3, boulevard Edgar-Quinet 75014 Paris
Access: Get off at Raspail Station on Metro Lines 4 and 6 [Montmartre Cemetery] Cimetière de Montmartre
Buried celebrities: Stendhal, Theophile Gothier, Emile Zola, Edgar Duga, Berlioz, Francois Truffol, Darida and others.
Address: 20, avenue Rachel 75018 Paris
Access: Get off at Metro line 2 "Branche" or "Place du Clichy"
 December 24-25: Christmas Noël
The representative of the Paris event in December is Christmas. Paris will shine with Christmas illuminations and you will want to walk around Paris forgetting the cold. Also, at this time, Christmas cities are opened around Paris. It sells a variety of folk crafts that are unique to France, making it an ideal souvenir.

By the way, I always feel that it is Christmas time. Why is the illumination in Paris so beautiful? In Tokyo and other big cities in Japan, we spend a lot of money competing for Christmas decorations, but is there anything missing from Paris? Not only because Christmas is inherently Catholic, but because of its depth, in my opinion, the remaining Parisian buildings from the late 19th century greatly supported the Christmas atmosphere. I feel.

[Main Christmas Spots in Paris] Champs-Elysees Boulevard / Concorde Square neighborhood
Trocadero Square (in front of the Eiffel Tower)
Notre Dame area
East Station area (100% Alsace color) Saint Germain area
 December 31: New Year's Eve Le Réveillon St-Sylvestre
It is finally the last day of the year. After the countdown, the New Year's Eve on the Champs-Elysées, where the sound of opening the champagne flies, is famous, but there are many other soiree parties in Paris. In particular, the Seine River Bateau Party is sure to be a New Year's Eve night like Paris.

[Reveillon, Seine River, Bateau Party] ① Bateau Louisiane Belle
Address: 17, port de la Râpée 75012 Paris
https://soireesparis.placeminute.com/nouvel_an/vip_reveillon_bateau_paris_2018,1,21786.html
② Nix Nox
Address: 6, port de la Gare 75013 Paris

https://soireesparis.placeminute.com/nouvel_an/boat_party_nouvel_an_sur_la_seine,1,21827.html
Unique event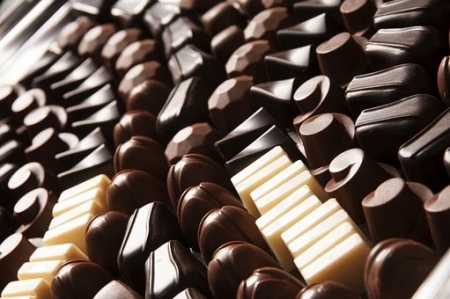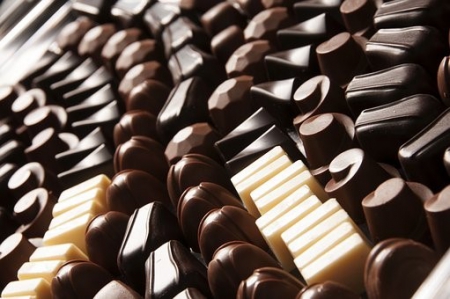 Montmartre Mowing Festival La fête des vendanges Montmartre
Every October, the season for mowing is reached throughout France. Paris is no exception. This is the case of Montmartre's vineyards, where only one place remains in Paris. This year is a festival that welcomes Portugal as an invited country. If you are in Paris on this occasion, which is only once a year, don't miss this opportunity! It would be nice if you could make a harvest of wine from Paris!
 Chocolate Festival Le Salon du chocolat
Gather chocolate big fans! Chocolate from all over the world gathers at this event that also participates from Japan. It is a salon where you can know all information related to chocolate and cacao. In Japan, it was held at the beginning of February this year and became a hot topic, but it will be held in Paris this October. Isn't it a unique opportunity to know the difference between Japanese and French chocolate?
 November 16 Beaujolais Nouveau Day! La Fête de Beaujolais Nouveau
Have you waited? It is the day of the opening of Beaujolais Nouveau. In Japan, you can taste 8 hours earlier than France because of the time difference, but after all you want to drink Beaujolais Nouveau in France. Originally in France, wine made from the grapes harvested that year is December 15th, but Beaujolais Nouveau is an exception. However, an appellation called "Beaujolais Nouveau" is required. Compared to ordinary Beaujolais red wine, it has a slightly sour and fruity taste. Although it has a slight blue odor, French people drink it as an aperitif or as a table wine for light meals. How about authentic French Beaujolais Nouveau as a souvenir to Japan?
I'm waiting for you in Paris!!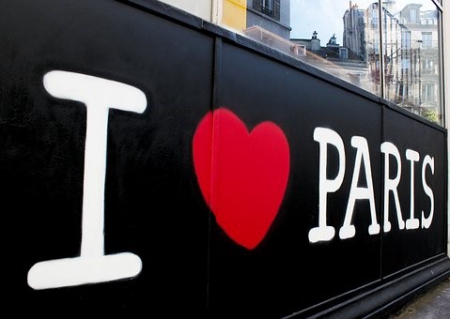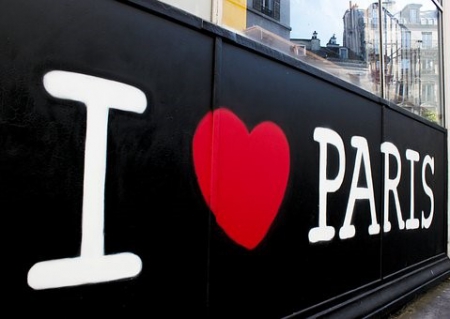 How was it? It was an event introduction from autumn to winter in Paris. Soak up the vibrant energy of Paris all the year at this opportunity!
Bonnes Fêtes à Paris!