Sometimes traveling enthusiasts may feel that their daily life is the preparation period for their next trip. Work hard to travel, and once your trip begins, forget about your daily life and feel like traveling with your whole body. During my daily life, I feel like I have the power to use for travel.
Some travel enthusiasts are excited when they are planning, and others like the time to finish their trip and look at their memorable items, "I'm the best", but I'm by far the best while traveling I am happy. To succeed in your favorite trip, you need to have your own "travel knowledge". This time, I would like to introduce a little knowledge of traveling around the world.
Start after arrival at the site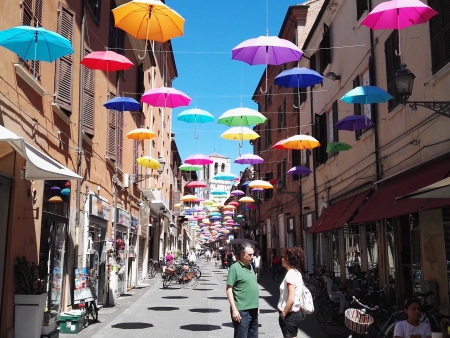 Travel planning
Before you travel, just list one or two things you want to see on your travels, and don't look deeply. I don't have a guidebook, and once I arrive there, I collect information by checking the location at the hostel or hotel reception or getting a map at the tourist information center. If you have the same opportunity to talk to someone who is traveling in the same way, ask them to tell you where to go, how to get there, and whether you have encountered a dangerous situation. Based on that, we are planning a trip.
Some tourist attractions have already sold out admission tickets, so to avoid such a situation, you can be sure that you have carefully checked before you travel. However, since I am the type that enjoys the process, I am traveling to aim for the destination while gathering information with the main character of the role playing game. The advantage of the local planning type is that the information is real-time, so there are fewer mistakes and changes and less confusion about "differing from the planned situation" than checking in advance with a guidebook or the Internet.
 Possessions
Most of the necessary items for travel are basically covered by local procurement. Aside from when it arrives at night, if the supermarket is open, I buy shampoo and conditioners locally. You don't get sick much during your trip, and you don't get sick, so you just need to take some medications, painkillers and gastrointestinal medications.
What you must bring from Japan is a large cloth made of chemical fiber, rubber sandals for indoor use, toothpaste sets, and clothing. Chemical fiber cloth is easy to dry, so it doesn't get sticky even after being used as a beach rug, and it dries quickly after washing. I had a little neatness, so when I slept, I laid it on my bed. Besides that, you can wrap things like a furoshiki, so a large cloth is quite useful. I like rubber sandals because they can be cleaned more easily than cloth slippers because they can be removed by simply wiping them after washing.
If you are going to stay for a long time, you may keep in touch with your accommodation and travel companions, so I take a simple SIM-free phone. If you purchase a prepaid SIM card, you can get a local phone number, which is very convenient.
How to enjoy trips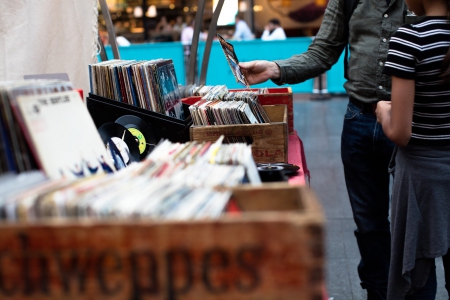 Spend time in luxury
I always take time to relax during my trip. I enjoy spending a little time, such as taking a detour or watching people sitting on a bench. If you spend your time without greed and fully utilize the five senses to absorb the atmosphere of your travel destination, you will have the illusion of becoming a resident there rather than a passing traveler. If you go somewhere, do not over-study, and if you check only the way to go back and forth, you will feel like you can overlook tourist attractions. Instead, I would like to make contact with local people, analyze the state of the city and country, and memorize them as travel experiences. You can relax and enjoy your journey from the bottom of your life, just to be a little lazy without becoming perfectionist.
While traveling, I enjoy eating local food, but I'm not so interested in food, so I don't go to restaurants very often. Rather, I find it interesting to go shopping at the supermarket and learn about the state of the country from the products in the store.
 Meeting people
Interacting with people is a big part of the enjoyment of travel. It's actually not easy to get along with the local people, and we have opportunities to interact with friends and introduce them to a cafe in a residential area. On the other hand, you can quickly get along with similar travelers. We share information that we know about each other, and it's a common topic about travel, such as the countries we've been to, the countries we're going to go to, and the countries we're from each other. During the tour, it was almost always decided where to visit based on this information.
Some local people and travel companions meet people who like Japan. When you meet such a person, you will be asked various questions, but there are things that you cannot explain unexpectedly about your country, and you may want to know more about Japan and explain it. Some people have martial arts as an image of Japan, and they sometimes regret that they were happy if they liked one of the forms of karate.
Of course, if you have a wonderful encounter, you will have to experience parting. Some people will reunite, but you will meet with the majority of people once. It's the same as bereavement that you can't meet again, so it's very sad and you can't get used to it no matter how many times you experience it. If you are connected with social media, you can know what happens afterwards without having to meet. However, there is almost no chance of reunion with a local person whose contact information is unknown and whose address is not clear, even if he visits the place again. When you return from your travel destination, you will always be cut off because of the farewell.
How to stay away from troubles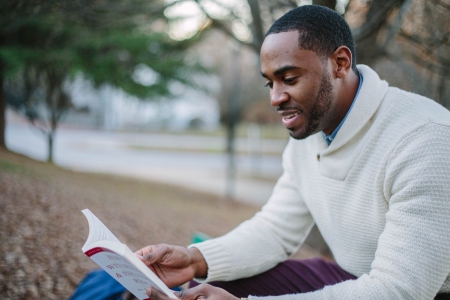 Prioritizing personal safety over curiosity
In tourist areas, there may be a salsa party at a bar or a light up of a building, which may hold an attractive event at night. Even if there are a lot of things I want to participate in and see, I try not to go out alone when it gets dark. You may be doing a waste of time, but if you are likely to endanger yourself, choose not to jump into it because it's a trip, but to relax in your room.
I don't go to places I don't feel like during the day. Even if you can see an interesting building and want to observe it closely, if you are quiet, you will not be able to step on it. In addition, the area where the houses with iron bars called Burglar Bars are basically not safe, and the Burglar Bar has a chain and a padlock wrapped around it. If it is severe enough to damage, it is judged that the area is insecure and we leave immediately.
 Efforts to show no chance
In areas with poor security, wallets and cameras as well as smartphones are subject to theft. Therefore, it is crime prevention not to know that you have a smartphone. However, you may need to check the information on your smartphone when you are moving from an unknown location. It may be a bit suspicious, but I'm operating my smartphone in a bag. I am conscious of walking and step by step a little wider than usual, so I walk with a star.
Memories are treasures!!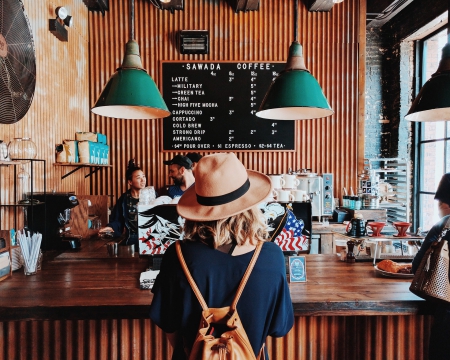 My trips are often "female solo trips", so I restrict myself in various ways so that I don't mess up. Whether you fail or miss the main sight, staying healthy and safe is your top priority. Because you can be healthy, you can honestly appreciate the events of the trip. The wonderful experiences and memories I have made are my treasure.