Have you ever heard the word minpaku? Airbnb is a common app for minpaku, but it is believed to be an app that every American has heard of. In recent years, it has been introduced on SNS etc. in Japan, so some people may know only the name. What is a private lodging? Here, we will introduce general private lodgings, Airbnb, and the rider's house, which is said to be the simplest private lodging.
Renting out the rooms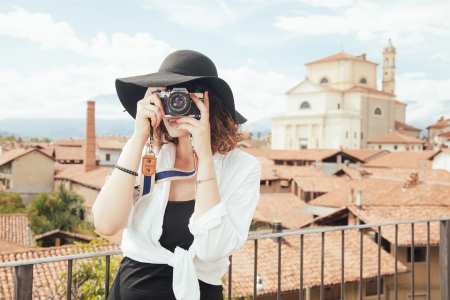 Renting the vacant rooms or vacant houses
Minpaku is a system for renting out vacant rooms and single-family homes in apartments. For example, if you live in an apartment, you may have a vacant room. However, even though I have paid the rent, it is a shame that there are rooms that I do not use. In that case, the exchange is such that income is earned by renting such a room, and information such as sightseeing trips is given to the resident. Airbnb is the app that arranges this.
In such cases, the purpose of the stay is not limited to travel. For example, if a Japanese rents a house in the form of a private lodging, the resident may be a tourist, but may be a businessman. Also, I have the impression that hotels can only stay for a few nights, but in the case of private lodging, it is possible to stay for a long time after discussing with the owner, and it is safe to have children.
However, this is different depending on the country, but in Japan it is legal to pay rent and take money to stay in an apartment, so be careful. .. It will be a prerequisite that people can stay in real estate as their own property. Therefore, in Japan, many people rent out a house.
 Cheaper
When I go sightseeing and stay somewhere, I think there are many people who have somehow wanted to reduce their accommodation expenses. Certainly, staying at a hotel for tourists costs money anyway.
The good thing about private lodging is that you can keep your accommodation costs down. In other words, private lodgings are generally cheap, and if you are staying for a long time, you can negotiate with the owner, so you can keep it cheap.
Airbnb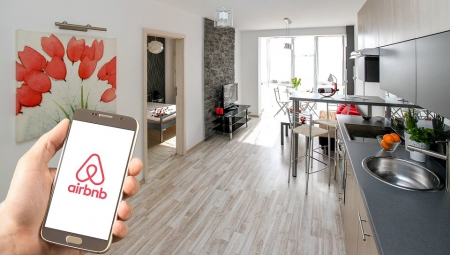 Popular in USA
Airbnb is an app that is becoming popular in Japan these days.
Those who want to rent a room want to keep their accommodation costs down or talk with the owner of the house to get information about the area. And the person who rents the room wants to use the vacant room to earn pocket money and talk with various people.
It is said that there are no strangers to this app in the United States, and it is considered to be much better than staying at a hotel. Certainly there are motels in the United States, but Airbnb is safer when considering safety.
 Safety
Some people may wonder if it is dangerous to rent a room from an individual, or if something goes wrong. Actually, this Airbnb is subject to strict judgment from users, so it is unlikely that it will be so terrible. It seems that problems such as the room was not exactly as advertised and that it smelled of cigarettes were pointed out, but it is said that there is no room that can not stand to see. ..
Payment is made with the credit card registered in the app. In particular, Japanese people have problems with personal information, so some people may not like to enter credit card information on their mobile phones in the first place. However, this app is owned by a very large company, so there is no need to worry about security.
Rider house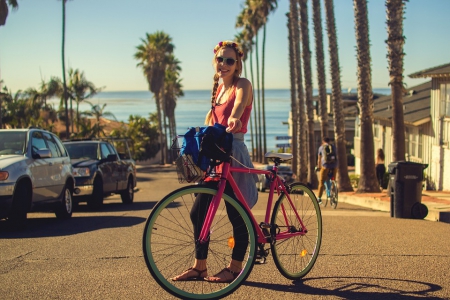 Places for riders to stay
One of my college friends is a round-the-Japan charider, and when I was reading his blog, I found Rider House to be interesting.
This is also said to be the simplest private lodging. This means that if you want to do business in a vacant room, Rider House is the easiest way to do it. There are many people in the world who travel by bicycle or motorcycle, but it is economically impossible for such people to stay at a hotel every day. That is why the system provides accommodation for such people.
 About rider house
After investigating various things, Rider House is a system such as, for example, if you eat at a restaurant owned by the owner, the accommodation fee will be free, and if you pay with + α, you can eat all-you-can-eat at the izakaya owned by the owner. I feel that there are many. For example, at Rider House in Hokkaido, until recently, there was a service that you can eat all-you-can-eat melons if you stay overnight. Recently, it seems that half of the melon can be eaten.
Sometimes you can use the shower and washing machine for free, and sometimes you can use it for a fee. Bedding may or may not be available, but the most enjoyable thing about Rider House is that it is well-equipped, but it seems that it is more important to get along with other customers. By providing information to each other and cooking and eating together, we get to know each other, and it seems that the state of being unable to leave the Rider House is "sinking". In most cases, it seems that only people who come by bicycle or motorcycle are accepted, but if you see a fun rider house on a blog etc., you may want to stop by when you go nearby.
Save money for something else!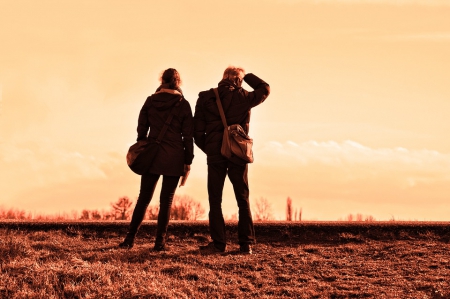 Some people may have the experience of having to put up with other things, such as when traveling, because accommodation costs are inevitable. Some may say that the hotel is expensive, so the cost of food is kept down. If you are such a person, why not give this private lodging a try? For example, if you go to the United States, you may want to try using Airbnb.
Also, if you have a vacant room in your house, you may want to stay with someone as a private lodging. It seems that foreigners often stop, and in that case, international exchanges are possible.