There are currently about 65,000 Japanese living in Thailand, of which about 50,000 live in Bangkok. The next most populated areas are Chonburi and Changmai. Most of them are expatriates and their families who work for private companies, as well as local hires. The number of Japanese living in Thailand is increasing year by year, and if you walk in Bangkok, you will almost certainly meet non-tourist Japanese. That's why you want to move to Thailand where the number of Japanese is increasing. . . Here are some tips for finding a job in Thailand.
Tons of information in Thailand!!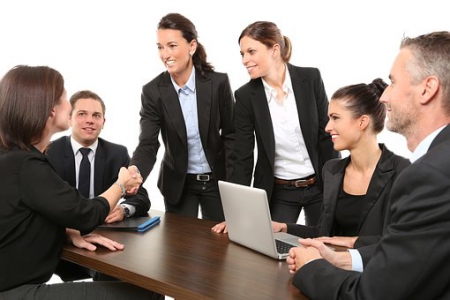 First of all, whether you look at recruitment in Japan or in Thailand, those who come to Thailand are overwhelmingly full of information, and you can go immediately if you have an interview with a recruiter or an actual company interview. It is easy to talk specifically. The information source is like this.
 1. Japanese companies
Finding a job in Thailand is as easy as in Japan. That's because there are many major Japanese recruiting companies and the Japanese staff will do everything for you. There are many typical recruiting companies when searching on the Internet, such as Recruit, JAC, Adeco, Lira Cohen, etc. I also used the 4 companies listed to find a job. Contact each contact on HP to schedule an appointment with the recruiter. If it is not convenient, Skype will also meet you. Asked about why Thailand, what kind of occupation you want to get, whether there are specific places like Bangkok, etc. What was recruited was Recruit and JAC. Otherwise, it was sent by email at a later date. And if there is a company you would like to have an interview with, contact the person in charge immediately and we will schedule an interview. It's very easy because there's very little to do on your own. It's free. Also, Recruit and JAC have quite a lot of job openings, so they have a variety of job and company information. However, every Japanese recruiting company has two weaknesses. First, most of the jobs are Japanese companies. We do not recommend this method if you want to work for a multinational company or a foreign company. Second, there are almost no jobs outside of Bangkok and surrounding areas. I searched for jobs in Phuket and some islands in the south, but none of the recruiters had a job offer.
 2. Local paper for Japanese
Most of them are available only in Bangkok, but there are many free papers for Japanese in Bangkok. Various topics such as DACO, Van Meshi, Arch Plus, restaurants and spas that are popular among Thai residents in Japan, the situation in Thailand, articles for learning and so on are listed, and it is very convenient for living abroad where information sources are inevitably reduced. And if you're looking for a job, be sure to look at the back pages of any magazine. Often there is some kind of job posting. If you are a spa receptionist, a hospital interpreter, a real estate clerk, or you are lucky, you will surely find the job you want, so keep an eye out for a check.
 3. Noticed board
When you're walking around the city, you'll often see a job posting. There are places where there are Japanese and Japanese stickers. For example, there are places in Bangkok where Japanese people often appear. Especially in Thonglor and Phrom Phong. If you go to that area, there are Japanese supermarkets and Japanese bookstores, and you have some information. You can also find many free papers introduced in ② in these places. Anyway, let's walk around and gather information.
 4. Online
If you are looking for a job on the Internet, "Bangkok bulletin board" is recommended. There are quite a few niche jobs here that major recruiters do not have. From full-time to part-time job, you can find the job you are looking for, even if you have found a job but want to make a little money on weekends. Jobs are updated frequently, so be sure to check them carefully.
What kind of people they want in Thailand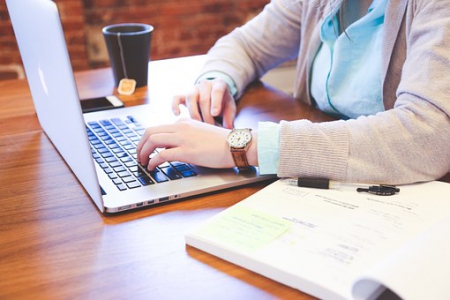 Difference between Hong Kong of Malaysia
Given the above, how do you find a job in Thailand? In any case other than the technical field such as sales staff, anyway, it is a job that takes advantage of the nationality and characteristics of the Japanese. In other words, it is a job that requires Japanese and Japanese. This is different from international cities such as Hong Kong and Singapore from a career perspective. If you go to Hong Kong or Singapore, there are many jobs regardless of nationality, and if you can speak English, you will have to compete for your skills, so you are not tied to Japanese. Therefore, if you can see a wide range of occupations and industries, there is a possibility that you will be able to meet jobs that could not be challenged in Japan until now.
 Thailand has some restrictions
As I mentioned at the beginning, in Thailand, most job openings are limited to Japanese. Of course, there are of course the possibilities of working with the company you want to work on and using connections. However, Thailand is not playing a role as an Asian hub, but because many private companies such as Japanese manufacturers have entered the market, job openings for Japanese people are occurring. I think there are many people who want to work abroad, not because of the working environment in Japan, but also because of their generous work-life balance, and so did I. In fact, I was able to spend more time overtime than when I was in Japan, but I must remember that working at a Japanese company always has a connection to Japan. Office workers are also office workers in Thailand.
Varieties of choices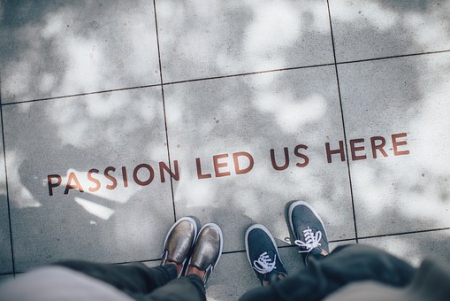 As you can see, if you don't choose, finding a job in Thailand is surprisingly easy. If you're a call center, you don't have to be a college graduate, and if you want to live in Thailand, you can do anything. Of course, there are many Japanese-owned restaurants and izakayas, so you may want to start a business by listening to various seniors in Bangkok. Why not live in Thailand and experience it once in your life?