I moved to Cambodia and am now living in this country. Recently, the number of people who find employment overseas has increased, so migration and overseas transfer are not uncommon. Here, I would like to talk about how I moved to Cambodia and searched for a job, and what the visa and living expenses are like.
How to find the job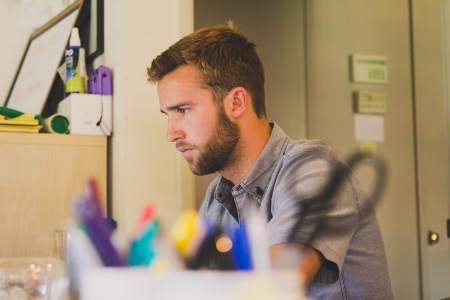 Japanese might find something easier!
Although Cambodia is a developing country, it is currently experiencing stable economic growth. GDP per capita is the lowest in Southeast Asia along with Myanmar, but GDP growth is the highest in Southeast Asia. It can be seen that GDP per capita is at the lowest level, but it is one of the fastest growing countries in Southeast Asia.
I think that Cambodia is a country where it is easy for Japanese people to find a job. This is because Cambodia has a very cheap labor force and is actively attracting foreign-affiliated companies in order to reduce its dependence on agriculture and grow its manufacturing and service industries. For this reason, many Nikkei companies are actively hiring Japanese people everywhere. It's also easy to find a job. Recruiting companies specializing in Japanese companies, recruiting companies of foreign companies, etc. can all be registered on the Internet, and interviews and interviews are generally conducted on Skype. Or, of course, you can search for a job by acquaintance's biography or word of mouth.
 Advantages to find the job in Japan
If you are looking for a job in Japan before you move, you usually use a recruitment agency to find a job. After registering with a recruitment agency and having an interview with the person in charge about what kind of work you want to do and where you want to work, the person in charge will introduce the job or company that suits the person, and interviews etc. will also be done on Skype. I think there are many forms in which it is done.
The advantage of finding a job in Japan and then traveling to Cambodia is that, depending on the company, the company may cover the cost of traveling to Cambodia. Even though it is a one-way ticket fee, it is very big that you can pay the ticket fee of tens of thousands of yen. And it's also important to have a commitment to work. Of course, when looking for a job locally, I am worried because I will go to Cambodia without knowing what kind of job I will be doing and when I will be able to work.
 Advantages to find the local job
On the other hand, there are also benefits to finding a job locally. First of all, since you can go directly to a company or company for interviews and interviews, you can directly see the atmosphere and judge whether you are likely to work well at that company.
It is also possible to use tsute and connections. It is said that there are 3,000 Japanese people living in Phnom Penh alone in Cambodia, and the Japanese community is very large. Therefore, if you get to know one person, you will connect with another person, and if you consult with one person that you are looking for a job, you will hear from companies that are looking for Japanese people through acquaintances. It's not uncommon. If you hire a staffing agency through a staffing agency, you have to pay a high referral fee, so hiring with an acquaintance can save you money. In addition, we can secure human resources with favorable conditions to work immediately.
About VISA and income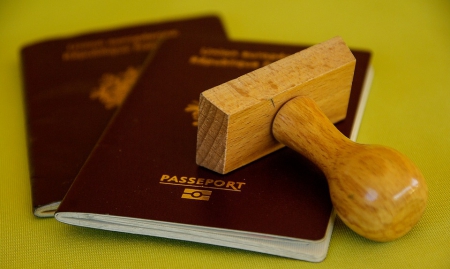 Use working VISA
A visa is required to enter Cambodia. There are various types of visas such as tourist visas, business visas, and diplomatic visas, but if you are going to enter Cambodia on the premise of working, be sure to enter Cambodia with a business visa or E-VISA. Whether you have a tourist visa or a business visa, you can only stay for 30 days. However, only business visas can then be switched to long-term stay visas.
In other words, if you enter the country with a tourist visa, you will have to leave Cambodia and re-enter the country with a business visa in order to stay for a long time. You can apply for a visa from Japan on the Internet, but you can also get an arrival visa after arriving at the airport.
A friend of mine who immigrated to Cambodia the other day entered the country with a tourist visa, so although I was able to get a job safely, I had to leave Cambodia once. However, I didn't have to go back to Japan, I only had to leave Cambodia, so I spent four hours traveling by land to Vietnam to get my visa again.
 About income
Working in Cambodia means getting paid on a local basis. The minimum wage for Cambodians is $ 170 per month, and the average monthly wage for Japanese is about $ 800 to $ 1,500. In addition, when a Japanese finds a job in Cambodia, he or she is usually in a position to supervise or manage the local staff, or is assigned a job such as a Japanese teacher that only Japanese can do.
Also, when you work, you need to make sure that you will get a work permit, which is a foreign work permit, from the company, and whether you will get a visa fee to switch from a work visa to a multiple visa that allows you to stay for one year. not. If you work without a work permit, you may be illegally staying and you may be deported. Also, changing visas costs about $ 250, so it's best if you can get one from your company. In addition, it is better to get a job after confirming whether the insurance is paid by the company or by yourself.
Living expense and Japanese community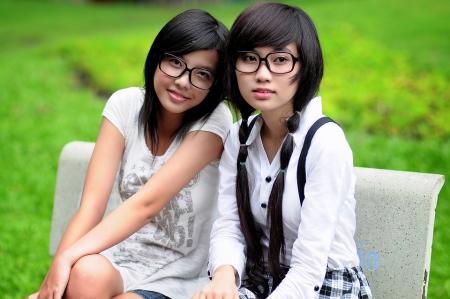 It's possible to save money
The amount of money you need to live depends on what you want to do. Foreigner apartments cost between $ 150 and $ 800 per month, but local food starts at $ 1 and Japanese food starts at $ 5. The width is very wide. If you eat three meals at a local restaurant and live in an apartment for $ 150, it's not a dream to save about $ 1,000 a month.
In my case, the apartment has all the furniture, appliances, etc., and I pay $ 200 a month for a 1DK with a security camera and an auto lock. However, because it is about 15 minutes away from the city center, the price drops to this extent. Having lunch at a local restaurant for $ 1 during the day and dinner at a local restaurant for about $ 2 at night, and going out for a drink or eating Japanese food on weekends costs only about $ 700 a month. not. In the first place, the salary is cheap because the prices are cheap, but depending on how you live, you can save more than you work in Japan.
 Japanese community
As I mentioned earlier, many Japanese live in Cambodia. I live in Phnom Penh, but there are many Japanese restaurants, chain stores, AEON MALL, etc., so I can live the same life as in Japan. Although the price is a little higher than the price in Cambodia, Japanese restaurants have almost the same price and taste as Japanese meals, and although the ingredients and seasonings are a little more expensive than in Japan, they are not available. It is no exaggeration to say that there are few people, and it is a very comfortable city for Japanese people to live in.
I used to live in Australia, but I remember that Japanese food in Australia was very expensive and the taste was so good that I couldn't get my hands on Japanese ingredients. However, when I enter Cambodia, I never miss Japanese food. The more prefectural associations and age-specific communities there are, the better the Japanese people living in Phnom Penh are.
I live in Japanese at a Japanese company on weekdays, so I try to participate in the English community on weekends as much as possible. The foreign community is also very large, and you can easily get to know people from various countries and learn each other's languages. Therefore, I think it is a perfect country for those who want to learn a foreign language or want to work abroad with a foreigner.
Everybody has different reasons why they want to work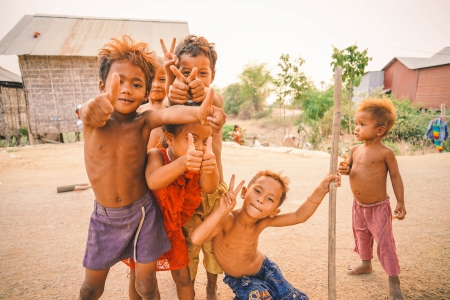 There are various reasons why you want to work abroad. There are various reasons such as Japan does not fit, I want to work abroad, I want to save money, I want to do what I can only do now, but actually moving and working abroad is a big decision and judgment in my life. You will need. But making that decision is not scary, and I don't think the reason is absolutely wrong.
In Phnom Penh, where I live, there are many Japanese people who work for various reasons. "Because I want to spread the taste of Japanese food in Phnom Penh, which looks exactly like Japan 50 years ago." "I like Southeast Asia and wanted to have my own beauty salon." "I felt a lot of potential in Cambodia." Furthermore, there are people who say, "I was scammed while traveling to Southeast Asia and opened a shop three years after I wrote nothing." Each person has a good reason for wanting to work abroad.
If you feel that Japanese society is a little stiff or tired of living for work, please come to Cambodia.