Cambodia, which is adjacent to Vietnam, Laos, and Thailand in Southeast Asia, is one of the most accessible countries from Japan. With the direct flight from Narita Airport to Phnom Penh, the capital of Cambodia, it has become even easier. In addition, because it is possible to visit neighboring countries cheaply and in a short time by bus or plane, more and more travelers are going to Cambodia when traveling in Southeast Asia. Introducing how to travel alone in Cambodia.
Getting ready for the trip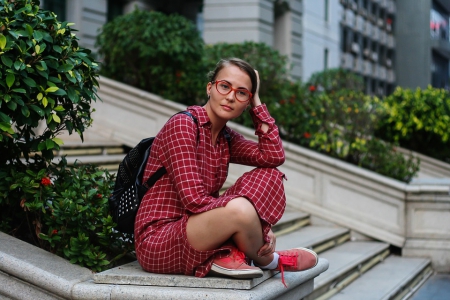 About climate
The year in Cambodia is roughly divided into the rainy season and the dry season. The rainy season is from June to October, and the dry season is from November to May. From December to January, there are chilly days below 20 degrees Celsius, but basically the climate is stable at 25 to 35 degrees Celsius throughout the year.
Ultraviolet rays are so strong that you will get sunburn if you are not careful. That is why local Cambodians sometimes wear thin long sleeves even on hot days. In addition, the room is air-conditioned and can be cold, so it is safe to bring a thin long sleeve, especially for women with poor circulation.
 About outlet
As for the outlet in Cambodia, the same A type plug as in Japan can be used, but a rounded C type plug can be used. However, recently, both types of outlets have become widespread, so if you are traveling only in Cambodia, you do not have to prepare a C type plug. If you're worried, plugs can also be purchased at home electronics retailers and 100-yen shops.
Also, since the voltage in Cambodia is 220 volts, Japanese 100 volt compatible electrical appliances cannot be used. Most PC and smartphone chargers support up to 220 volts, but a transformer is required when using a 100 volt compatible dryer. In addition, smartphone charging cables can be used all over the world, but depending on the computer, the adapter may support up to 220 volts, but the outlet may not support up to 220 volts, so if Make sure to check in advance when you bring your computer to Cambodia.
I think padlocks and dial keys are also very important. I think this is necessary not only in Cambodia but in any country, but if you have one, you can use it in the lockers of hotels and guest houses.
 Backpack is recommended
A rucksack is recommended for walking around town. Tote bags are strictly prohibited. Pickpockets are rampant in Cambodia, and women in particular tend to be targeted. If you are wearing a tote bag from someone, you will soon get pickpocketed on a motorcycle.
Instead of carrying cards, passports, large sums of money, etc. all together in a bag, put them in a secret pouch that you can wrap around your stomach so that you cannot see them from your surroundings, or hang them around your neck to hide them under your stomach. It is a good idea to attach it or put it in a locker such as a hotel and lock it to disperse the risk in case of pickpocketing.
About hotel and money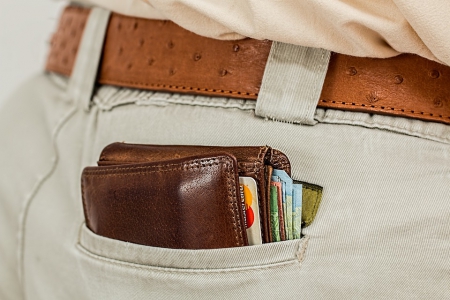 Dormitory is better
In Cambodia, it is possible to stay in a shared dormitory from $ 3 and a single room from $ 10. There are also Japanese guesthouses and hotels, so I think it is a very easy country for Japanese people to travel.
The dormitory is also relatively clean compared to other cheap hotels and hotels, and some places have an open-air bath. We also support Japanese, so if you are worried about a foreign language, it may be safe to stay there.
If you want to keep your budget down by traveling alone, you can stay in a Japanese-owned cheap hotel for 6 women from $ 5.
 Get ready for money well
The US dollar is widely distributed in Cambodia. However, US dollars can only be used for banknotes, not coins. The local currency of Cambodia is called the Riel, and 4,000 Riel is calculated as one dollar.
Since the exchange rate is better locally, it is better to exchange Japanese yen locally for US dollars, or use an international cash card or debit card and withdraw US dollars at a local ATM. If you carry a $ 100 bill or a $ 50 bill, you may not be able to get change at a local restaurant or a tuk-tuk, which is a taxi-like vehicle with a loading platform behind the bike, so big money is a big money. It is convenient when you need to use it at a supermarket and destroy it in advance, or exchange it for a finer Riel than US dollars at a local exchange office.
Cambodia is cheap, so basically you don't need a lot of money. Also, as mentioned earlier, pickpockets are easy for solo travelers and female travelers, so it is recommended that you keep the amount of money you carry with you to a minimum, and withdraw or exchange as much as you run out. ATMs and currency exchange offices are everywhere in the city.
Cambodia has WiFi everywhere!!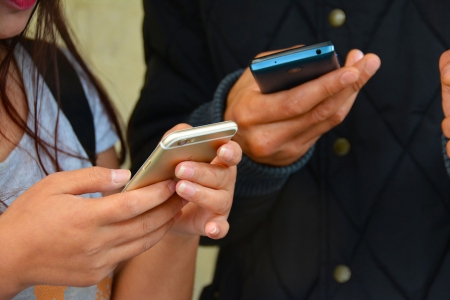 Pocket WiFi isn't necessary
I think Cambodia is a Wi-Fi paradise. Wi-Fi is more widespread in the city than in Japan, and there are often free Wi-Fi in supermarkets, cafes, guest houses, hotels, and even restaurants from the road, as well as airports. The reason is that the cost of internet and internet is cheap, and SNS such as Facebook is the biggest entertainment for Cambodians. So you don't have to pay a lot of money to bring pocket Wi-Fi from Japan just because you're worried.
 Get SIM card
If you want to use the internet in places without free Wi-Fi, you can buy a SIM card for as little as $ 1. Of course, you can also buy it at the airport. Since the Internet in Cambodia is mainly a charge type rather than a monthly contract, there is no need to contract with a mobile phone company, if you purchase a SIM card locally and charge a call or internet fee at a convenience store etc., it will be $ 1 a week You can use the Internet in Cambodia.
Also, if you want to use a local SIM card, you need to unlock the SIM lock on your smartphone in advance. This needs to be confirmed by the mobile phone company in Japan, but once the SIM lock is unlocked, it is very convenient because you can use the local SIM card in any country in the world. Recently, there are SIM-free mobile phones, so you can use such ones.
 Use app
In Cambodia, apps like UBER that can call cars and three-wheeled vehicles have recently become widely used. Because the yellow three-wheeled vehicle used in this app uses LPG gas, it is cheaper than the tuk-tuk that uses gasoline, and there is no worry that it will be crushed by a meter type.
With this app, the first ride on a three-wheeled vehicle is 75 cents / 3,000 riel and 30 cents / 1,200 riel per kilometer, but on a regular car the first ride is $ 1.5 / 6,000 riel and 50 cents per kilometer / You can ride for 2,000 Riel. Even if you can't speak the local Khmer or English, the driver will take you to your destination using GPS if you pick up at your current location or set a place to get off in advance. no need to worry.
Also, above all, you don't have to worry about being overwhelmed, so you can rest assured when traveling alone. The name of the app is "Pass App Taxi" or "iTsumo". "iTsumo" is available in Japanese, so you may want to download it in Japan in advance.
Japan is still the safest in the world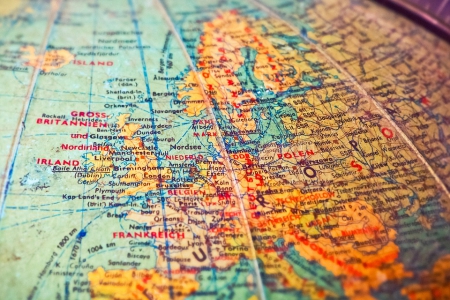 Traveling alone in Cambodia is not dangerous at all. However, I think that some knowledge and preparation are required to travel safely. Cambodia is a country with a lot of pickpockets and snatches. Even if you are riding a three-wheeled vehicle or tuk-tuk of the app introduced earlier, if you put your luggage on your lap or take out your smartphone, you will easily be taken to the motorcycle behind you. I also heard from friends around me that I had pickpockets here and there. Nothing is aimed at foreign tourists, it is a serious problem that local Cambodians are also suffering.
Obviously, keep an eye on your luggage, keep your smartphone or wallet in your pocket, make sure your change is accurate if you shop somewhere, and don't carry a lot of money with you. And if you're a woman, be sure to use the app to avoid walking alone when you go out late at night, and if you're careful about them, you won't be in danger. Your trip to Cambodia should be very fulfilling. Of course, not all Cambodians pickpocket. Rather, there are far fewer people who pickpocket or snatch, and most are very mild-mannered and welcoming.