Do you know the test called TOEFL? There may be many people who know TOEIC but do not know TOEFL, and do not know how TOEIC and TOEFL are different.
TOEFL is an English test that is mandatory if you enroll in an English-speaking university other than the United Kingdom. I graduated from an American university, but of course I had to take this TOEFL exam. Here, we will explain TOEFL in detail.
About TOEFL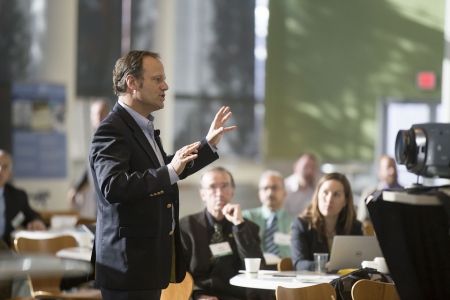 You need to turn it in to enter the university in USA
If you want to enroll in an English-speaking university centered on the United States, you must submit this TOEFL score. The exam fee is about $ 200, which is very expensive. The test takes about 4 hours, which is a very large-scale test.
 They measure 4 field of skills
TOEIC only measures written exams and listening, but TOEFL can measure all four functions: reading, writing, speaking, and listening. Also, the test content is more difficult than TOEIC, and it is not easy to get points. The total score is 120 points, 30 points for each skill, but it is said that a total of 30 points is sufficient for Japanese who have graduated from an ordinary Japanese high school or university. By the way, when I was a high school student for the first time, I got only 24 points.
However, if you want to enroll in a 4th grade university in the United States, you will be required to score 61 points or more on average. Depending on the university, 80 points or 100 points or more may be required. I enrolled in Pennsylvania State University, which required 80 points.
About exam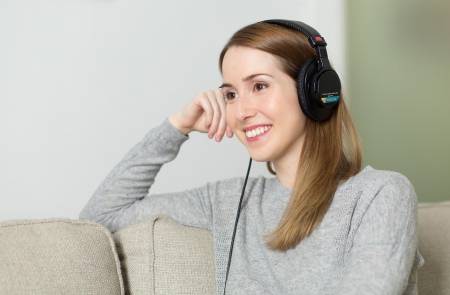 Reading
The exam starts with reading. And anyway, I get the impression that the words are difficult. Instead of just reading a story and answering a question, you have to read three to four excerpts of academic treatises such as biology and anthropology and answer the question.
It is not a grammar or word question like TOEIC or Eiken, but a format that you cannot answer unless you read a long sentence and understand its contents.
There are about 13 questions per long sentence, and you have to finish it in about 20 minutes. When I first took the TOEFL, I couldn't understand the content at all because the time limit had passed just by reading the text. As with Japanese university entrance exams, vocabulary, grammar, and above all, familiarity is important.
 Listening
Listening lasts from 60 to 90 minutes. The content is a university lecture and a conversation on the university campus. After all it is possible to measure whether you can follow university classes.
Each listening session takes about 4 to 6 minutes, and each listening session has about 6 minutes of questions. The speed is so fast that the TOEFL listening feels very long when you first receive it. However, if you actually enroll in an American university, you will take at least 90 minutes of lectures every day, so it may be easier than that.
By the way, when I first received it, I didn't get any points in listening. First of all, it was fast, it took a long time, and the content was too academic to understand at all. Of course, listening to Eiken is completely different depending on the grade, but there is something like "Mary and Bob talk about the weekend schedule for 30 seconds", right? You can get a little score, right? I was in Eiken Level 2 at the time, so I imagined that level of listening and took the TOEFL. However, even if I asked about the history of greenhouse gases for 6 minutes, I could not understand it at that time. I didn't understand it so much that I gave up listening in the middle.
The more you listen, the better your listening skills will be, so it is important to listen to native English for hours on audiobooks of foreign books as a listening measure. By the way, there is a sample sound source on the official website, so if you are interested, please ask.
 Break
After reading and listening, there is a 10-minute break. It's okay to go outside the test site during this break, so I ate rice balls to replenish my energy.
After all, there are four hours of testing, so if you forget to eat a light meal, you will get hungry in the second half, and not only will you have difficulty concentrating, but you may feel embarrassed if you feel hungry. However, you are not allowed to leave during the test, so be sure to go to the bathroom during the break.
 Speaking
After the break, there is a speaking test. Speaking is done by wearing headphones with a microphone and talking to your computer. It may be embarrassing if you are not used to it, because you can hear the voices of other test takers in the room, and your own voice can be heard by other test takers. However, because the test takers are so busy with their exams that no one is listening to the voices of others. In fact, I couldn't afford to hear the voices of other test takers.
There are 6 questions in speaking, and the content is to listen to a lecture, read a short treatise to summarize the content, and express one's opinion. Talking time is about 1 minute, so if you don't talk in a hurry, the time will run out soon. The question was, "What do you think about getting a driver's license at the age of 16?" "What is the most memorable trip?"
Since pronunciation and grammar are also checked in speaking, you cannot aim for a high score if you have a strong Japanese accent even in correct English or if the grammar is incorrect even if you are fluent.
As a measure for speaking, it is important to improve your listening and reading skills. When you listen to a lecture or conversation and talk about it all together, it is meaningless unless you can hear the lecture or conversation in the first place. Also, I used to speak English alone on my way home and in my room. You can practice speaking just by saying what you usually think in English.
 Writing
Finally, there is a writing test. In writing, I read a short treatise, listen to a lecture about it, and write the content in sentences. The time is 50 minutes and there are two questions.
It can be said that reading and listening skills are being tested at the same time because you have to write not only according to your own opinion but also according to the content of the presented sentences and sounds. Grammar and word spelling are rigorously checked here, but if you are studying writing for university entrance exams in Japan, you may be able to get some points. However, since characters are typed on the keyboard of a personal computer, people who cannot do blind touch in the first place may be disadvantaged by that alone. If you are a young person, this may not be a problem, but if you are not familiar with computers, it is a good idea to practice blind touch first.
When I received it for the first time, I think I got 7 out of 30 points. Writing is the same as the entrance exam in Japan. There is no point in studying alone because corrections are required. Ask your school teacher to look at it and teach you the grammar that you often make mistakes.
As long as you try, you'll reach there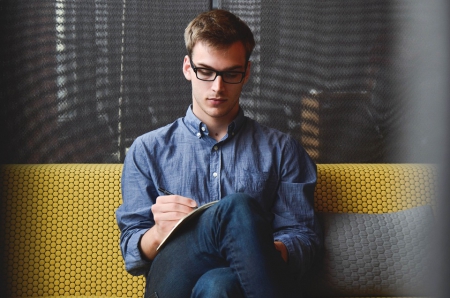 TOEFL is a high-level test that is said to not give a perfect score even for native speakers. Since high English proficiency is required to enter and graduate from an English-speaking university, it is natural that the level will be higher than the TOEIC and Eiken for Japanese. TOEFL is not widely used in Japan, but it is essential if you want to study abroad as an exchange or regular student. If you want to study abroad, please take it.
When I first received it, I got only 24 points, but after studying hard for two years, I was able to get 84 points. I attended high school where the deviation value is neither extremely low nor high, so if you are smart, you may be able to raise your score more efficiently. The more you study English, the stronger you will be, so please do your best without giving up.