I live in Indonesia. I have one child born in Indonesia and two children born in Japan. There were many things that I didn't understand because my first birth was in Indonesia, and I was confused. In terms of raising children, methods and common sense differ between Indonesia and Japan. Here are some of my experiences in Indonesia.
Pregnant examination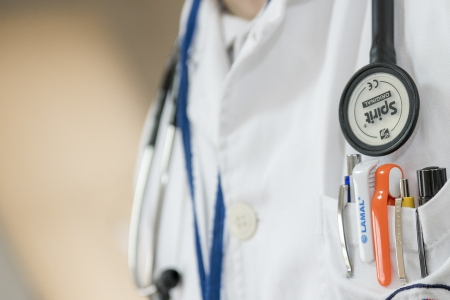 Many pregnant women
Indonesia's total fertility rate (the number of children a woman born in her lifetime) has declined from 5 or 6 in 1971, when the government started a family planning policy called KB and recommended "up to 2 children" Continuing, now we have a few. Still, it is a high level compared to 1.44 people in Japan.
In Indonesia, which has the fourth largest population in the world, there are many pregnant women, and in monthly pregnancy screening, the number of reception is about 40 to 50 for popular teachers. The waiting time of 3 to 4 hours is natural.
 Pregnant woman checkup
After finishing my work, I went to checkup at night. The long wait after work was very painful.
Despite waiting for 3 to 4 hours, the checkup will be completed in just 5 minutes with blood pressure, weight, and echo checks. In Japan, pregnant women have a more detailed health check, such as blood tests and urine tests. It is very different.
In Japan, pregnant women are strictly controlled so as not to gain too much weight, but in Indonesia, they are fairly indifferent to gaining weight and have never received attention. Many of my friends also increased by nearly 25 kilometers during pregnancy.
Until delivery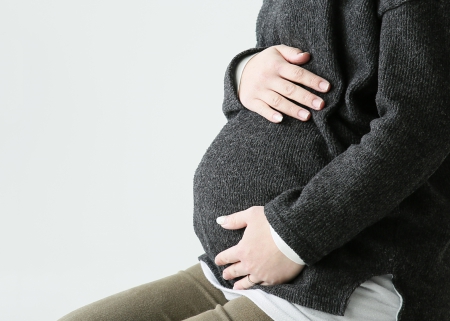 Superstition
In Japan, there is a custom of wrapping a stomach band on the day of the niece at the fifth month of pregnancy. In Indonesia, you don't have anything to wrap around your stomach. However, parents and grandparents still have various superstitions regarding pregnant women. If you speak badly, a healthy baby will not be born.
 Milk powder for pregnant women
Various manufacturers in Indonesia sell milk powder for pregnant women. It is divided into three types, one for early pregnancy, middle term, and late term, which are easy to drink even during morning sickness. I tried it once but gave up because I was not good at the taste. In Japan, folic acid is important, but in Indonesia, supplementary nutrients such as powdered milk and vitamins are very important.
 Birth
The hospital where I was admitted for childbirth had a TV in the delivery room, and I could watch TV while I was still able to afford labor. However, the nurses and midwives in the delivery room were laughing while watching TV while they couldn't afford more and more, and they felt a sense of weakness. This looseness may be the goodness of Indonesia.
Indonesian doctors often have two or three hospitals, especially for popular teachers. It seems that it is not uncommon for arrivals to be late in time from the start of labor for pregnant women until childbirth. In my case, the teacher arrived just before giving birth and managed to pick up the baby. The TV was on until the moment of delivery, and nurses and midwives watched the TV.
After birth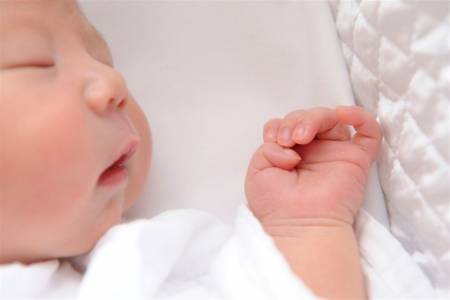 Face to face with baby
After a safe birth, return to the room in a wheelchair. After a while, I will face the baby, but my child who was carried was wrapped around with a cloth other than the neck, and it was like a worm, so my mother who accompanied me laughed together It was.
In Indonesia, it is common to wrap the baby's body with a cloth so that the baby's limbs are straight and the legs do not become O-legs. There are also many babies that settle down when wrapped with cloth.
 Life in hospital
During hospitalization, there are breastfeeding instruction and bathing instruction in Japan, but in Indonesia where there are many pregnant women who are refraining from giving birth, they do not slow down at the hospital. Two days for normal delivery and three days for caesarean section. The way of bathing was just enough to show the DVD, so it will be practiced suddenly after discharge. I was saved because my mother was there, but I think it would have been quite difficult if I was alone.
 Japan's case
The second and third children gave birth in Japan, where they took their hands during hospitalization and were given guidance on breastfeeding and bathing. Received service. It has reached very much the difference between Indonesia and the hospital.
 Postpartum events
There is no shrine visit or eating at first in Japan, but in Indonesia, Muslims go to the neighborhood and invite guests by narrowing goats. In other religions, the band's performances are called for childbirth celebrations and naming celebrations, and a large number of invited guests serve dishes.
It is common for girls to pierce piercings within the first few days of their birth. There is also a custom of sending money to a baby who was born, and sometimes a gold earring or bracelet is worn from the baby. Although all three of our children were girls, they didn't have pierced holes, so they were often mistaken for boys.
Difference of generation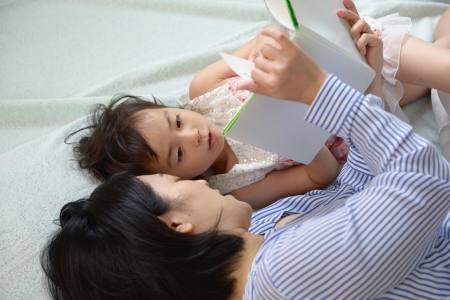 Since the story of childbirth introduced here is about 10 years ago, the hospital system may have changed in recent years. Also, since I gave birth in Jakarta, the hospital facilities were relatively well set up, but in rural areas, there are many cases where a midwife is picked up.
Since I worked in Indonesia until just before the first child, I was inevitably given birth in Indonesia. Later, after experiencing childbirth in Japan and considering various differences between the two countries, I was surprised at how far childbirth was different so far.
I hope this experience will be useful for those who are thinking about giving birth in Indonesia in the future.