Everybody could be nervous if they have to find an apartment abroad. What is going on with the contract, can the words be understood, can you be deceived? However, if you follow a proper process in Thailand, foreigners can easily find and make a contract immediately. Step by step, let's learn to find a better home to live a comfortable life in Thailand!
Apartment situation in Thailand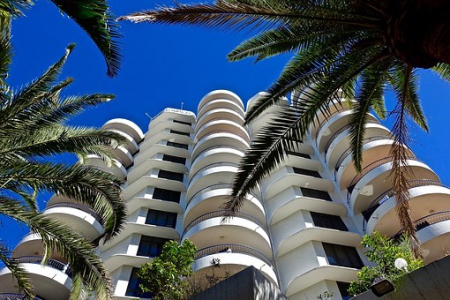 Luxurious lives
Lives in Thailand is actually pretty luxurious than Japan. If you pay the rent about 30,000 yen per month, you can live in a condominium of 30sqm (1K) or more with a pool and gym so it would be more than enough for bachelors. Compared to a small, narrow Tokyo metropolitan area that costs tens of thousands of yen, it is a dream life, so it's easy to understand that many Japanese expatriates don't want to return to Japan after living in Thailand. Also, there are 24 hours securities and most of the security is also good, so women can live with peace of mind. Bangkok is still a city that will continue to grow as BTS and MRT trains are extended in Bangkok. Therefore, high-rise condominiums have been built one after another along this line, and now there is an oversupply. If you are looking for a property, now is a great opportunity.
 What kind of rooms you can find?
I looked around more than 10 properties in Bangkok where I live alone, but recently the condominia is almost the same. 1K or 1DK or 1LDK type rooms called studios are roughly around 30 sqm, and everything you need is in one space. Contrary to the quarrels in Bangkok, if you enter a condom, you will forget that you are in Thailand.
 What about in other regions?
For example, in tourist spots such as Phuket, Krabi, and Koh Samui in the south, there are not as many high-rise buildings as Bangkok, and there are many houses and small apartments. Here, of course, there are few guardman-equipped properties, and it is necessary to lock the keys with electronic so-called "keys". Although it is not as big as Bangkok, there are many foreigners living here, so if you use a bunch or a real estate company, you can find as many properties as you like. If you look for a small house on the beach and looking for a property with a price of 30,000 yen or less.
How to find a real estate?

 There are various ways!!
First of all, the situation may be a little different in Bangkok and the rest of the world, but basically, you can go directly to the condominium or house and negotiate with the owner, through a real estate company, or search online. If you happen to find a good-looking property while taking a walk, stop by and ask if there is an empty room. However, in Thailand, there are many cases where English is not spoken in Bangkok, so it would be better if someone who can speak Thai could accompany you. As for real estate companies, there are many companies that are managed by Japanese people, and there are many companies that can speak English. In Thailand, the owner of the contract with the real estate company pays the fee, so those looking for the property have nothing to pay to the real estate company. In my case, a Japanese acquaintance who had lived in Bangkok for two years introduced me to a Japanese real estate agent. At that time, I told the desired area, the desired rent, and the desired floor plan in advance, and went to see the property in line with the bike. By looking around with the real estate agent, you can leave everything you need for contact with the owner and the preview, so it is very convenient to tell you about the city of Thailand that you still do not know well. Thanks to that, we were able to take care of the weekend for 2 weeks and to see 10 houses.
 Knowing what to look is important
The key to find a property in Bangkok is location and how many years it's been there. In Thailand, public transportation is not convenient. Also, because traffic congestion is severe, it is a good idea to consider housing after carefully considering your living area, such as where you work or where you often use it. Furthermore, the place where foreigners live is also limited, and if it is Bangkok, it will be around Prompong and Thonglor would be good. There is always a reason why foreigners gather in such areas. For example, there are many Japanese supermarkets and department stores, along the train, and away from poverty areas, it is easy to live in security. Etc. Also, depending on the building age, Thailand can be quite cheap even if the location is good. Many condominiums along the train are modern properties, but if you are more than 10 years old and have no problem even if it is a little old, you can find quite good properties such as rent 60,000 yen at 2LDK.
Don't miss important parts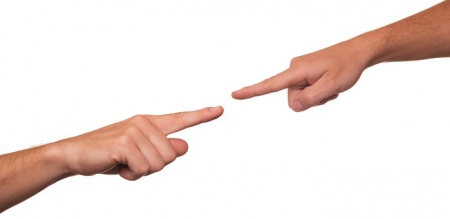 As you can see, finding a property in Thailand is not difficult. Just look at the contract. Please point out before the contract if there is something wrong or unfavorable for you. Also, unlike Japan, building a house is quite complicated, and some old properties have already broken furniture from the beginning . In order to avoid troubles when moving out, it is recommended that you do not hesitate to tell the owner what you have noticed first and correct it.