Every city in Europe has a deep and beautiful history, so it is difficult to choose which city was the best. I went to most major cities in Europe, from Oslo in the north to Granada and Serbia in the Andalusia region, and they were all very attractive cities. However, the only place I personally want to go again, whether at work or not, is Venice later.
Suddenly, Venice is a city that you want to visit again free of charge, and a city that is full of excitement like when you first went there.
Now why? This time, I would like to introduce you to the charm of Venice that you will want to visit many times.
The charm of Venice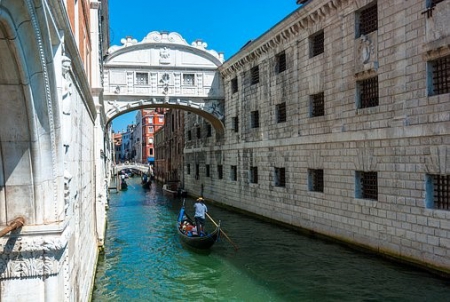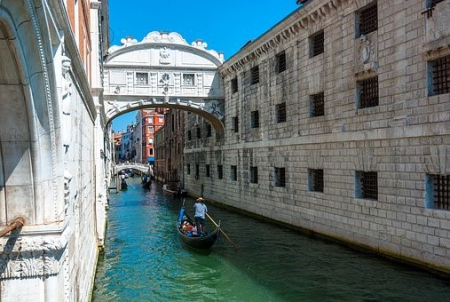 I went to Venice 5 times. And every time I go, it's so beautiful that I always come back with a sigh. First of all, the charm of Venice is "water". As it is called the "Water City", 150 canals flow through the city of Venice like a rope. Because there is no car, all movements are "Vaporetto" or "Gondola Gondola" which is also a trademark of Venice. If you don't experience it, you may not be able to get a pinch of a city without car noise. Should be able to.
 Walking alone is the best
Now, if you really want to know Venice, walking is the best. There are small bridges that can be reached in a few steps, and every time you cross the bridge, you will be thrilled about where you will end up next. It feels like a small theater. And every theater has a unique atmosphere. Also, a maze-like alley was stretched around like a spider's web, and it was crowded with tourists a while ago, but when I noticed suddenly, I stood alone in a quiet street corner, There were many times.
In that sense, a trip to Venice is recommended (up to 2 people). Venice is always crowded with group tourists, but if you don't get alone and melt into the city, you feel like you're not sure.
Where to look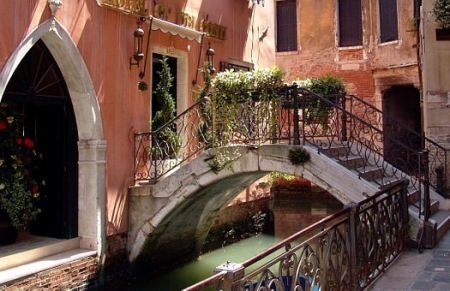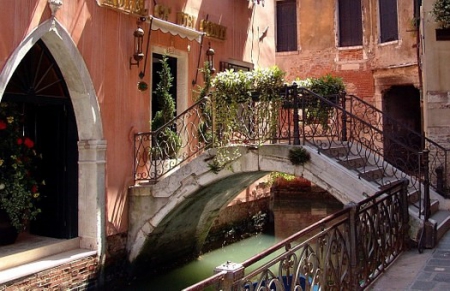 Here are some areas you would like to visit if you go to Venice. However, it is my personal hobby, so I don't know if it suits you.
 Piazza San Marco
It is a typical tourist attraction in Venice that is said to be "the most beautiful square in the world". It's also the center of the city, so it's definitely a place to pass. The feature of St. Mark's Square is certainly its delicate beauty, but I think the reason for its beauty is that it is a plaza that was created by slightly overlapping the beauty of the West and the East. As you know, the Republic of Venice has flourished in the Oriental trade since the 10th century. Marco Polo's "Eastern Memoir" must have been born without such a characteristic of Venice. As you can see from the Basilica di San Marco, the delicate sculptures reminiscent of Granada's Alhambra are reminiscent of the Middle Eastern mosques rather than the Western ones.
I sat down under the Campanile di San Marco, 100 meters high, which is the landmark of this square, and I kept looking at St. Mark's Square, which fell at dusk, for a long time. Was it about 2 hours? It was a time when I really forgot time.
There is also my favorite café in this square. The oldest Café Florian in Venice. Without thinking of going inside, you will be attacked by the feeling that you have returned to medieval Venice over time. From floors, walls and ceilings, you'll be overwhelmed by breathtaking décor that brings together Italian aesthetics. The deliciousness of Caffè Latte here is even more exceptional.
 Ponte dei Sospiri
There are two legends of this bridge. One is a prisoner who crosses the bridge before being imprisoned and sighs in the last beautiful Venice scene he sees. When you kiss me, you are promised eternal love. A crushing lover who cannot do this sighs at the bridge.
The Bridge of Sighs is open to the public. When I crossed this bridge from Doge's Palace, I looked into the city of Venice through a small window that opened slightly. The thoughts of the prisoners at that time seemed to be transmitted, and I sighed unintentionally. Also, when you get on the gondola, passing under this bridge is a classic route for sightseeing routes, so if you have a crush, please take a sigh.
 Ponte di Rialto
The Grand Canal (Grand Canal) has four large bridges, one of which is Rialto Bridge, the most famous bridge in Venice. The neighborhood of this bridge is mainly shopping. This is because there is an arcade on the bridge, not only there are various shops, but also the shopping area around the bridge.
Here I bought a small ceiling lamp in the famous glasswork of Venice, the Venetian glass. It was an old antique shop in a small alley just a short walk from Rialto Bridge. If you look in somehow, there are various things, things, things … from the ceiling to the walls and floors. An old man sat down to be buried in it. When I entered the horror, the bell at the entrance turned to a chileen, and the old man faced me. Then I was surprised! That Pinocchio story, Jeppet Tsuji-san is smiling at me. A gray-haired grandfather who seems to slip off the glasses at the tip of his nose. Stand with your hands in the soot-dirty pants of a salopette. That is the image of Jeppet Tsuji. I can't forget his smile when I pointed to the lamp that was hanging from the ceiling in a simple Italian-French conversation. He nodded so well that he took me down from the ceiling and showed it for me. Of course, I bought it immediately. Even now, the lamp is hanging from the ceiling of my house. Every time I see it, I remember the smile of Jeppet Tsuji.
 Lido di Venezia
Lido Island, famous for the "Diece in Venice" stage, can be reached in 15 minutes on the Vaporetto Line 1 from St. Mark's Square. A great place to capture the beauty of the main island from the opposite shore. It has a calm atmosphere that is far from the main tourist spot on the main island of Venice. This is also the only beach in Venice. Take a leisurely walk along the coast and look out at the belfry of St. Mark's Square in the distance. A sigh comes out again to the beauty that cannot be said.
It's not the eternal, but it's forever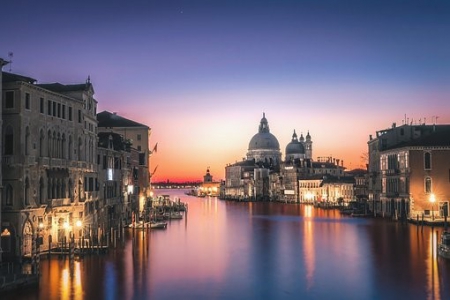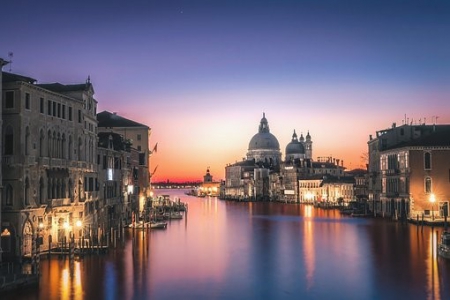 How was it? It was just a part of Venice's journey. There are many other places in Venice that I have introduced, but I will make another opportunity.
Just as Paris is not France, the city has its own charm and mystery to the point that Venice is not Italy. Venice, a city of mirages said to disappear someday. The charm of this city may be that it is not "forever". Every time I go to Venice, this goes with the last look. The charm of Venice may be eternal just because it is a city of dreams between the weak.
Find the opportunity to experience Venice before you run out!
Next time I would like to go by train from Paris to Venice. This is a night train that departs from Lyon station in Paris in the evening and arrives at Santa Lucia station in Venice the following morning. Don't you think it was so romantic that "when I woke up in the morning, it was Venice"?