As globalization progresses, more and more couples are getting married internationally. Not to mention cultural and language barriers, international romance costs money! Did you know that? This time, the author, who is married to a Korean-American and lives in New York, will introduce, based on his own experience, the problems of money unique to international marriage with Americans, along with solutions.
It's expensive to go back to Japan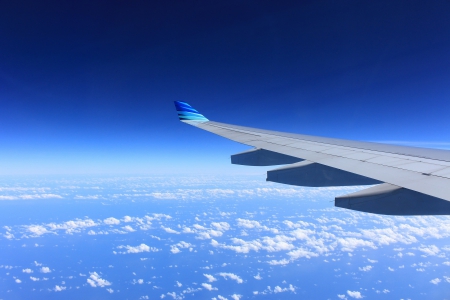 If you move to the other country, you can go home several times a year and the transportation costs will be high. In my case, I can go home once or twice a year for a minimum of 14 hours one-way flight, and it costs about 200,000 to 300,000 yen for a round trip for two people (sweat).
 Solution 1: Use a credit card to collect miles
In the United States, you pay by card from convenience stores to pay utility bills, and you rarely spend cash on a daily basis. So, if you use a credit card that collects miles, you will automatically earn a considerable amount of miles.
By the way, I use a card called Capital One® Venture® Rewards Credit Card. This card is very convenient because you can redeem your miles for basically any airline ticket.
Other cards such as Chase Sapphire Preferred® Card and Discover it® Miles also seem to be useful for earning miles in the United States.
 Solution 2: Return home alone when travel expenses are low
I, the author, has a flexible job, so when the ticket is cheap, I leave my husband and go home alone (laughs). If I am alone, the transportation cost is half, and my husband's Therefore, you can go home freely without the stress of interpreting Japanese.
In the United States, June to August is the summer vacation period, so before and after that, the aim is cheap except during the Golden Week period. You may also be able to save tens of thousands of yen by setting the boarding date to weekdays.
 Solution 3: Use cheap airline transfer flights
I use KAYAK.com, an airline ticket comparison site, to find the cheapest tickets every time.
For example, from NYC to Tokyo, it is very cheap for Chinese airlines via Shanghai or Beijing. Depending on the time of year, it may cost 70,000 yen for a round trip! (It's more than doubled for a Japanese airline (sweat))
It takes time because there are transfers, and although the ride and service are not as good as Japanese airplanes, it is very economical.
Wedding ceremonies are expensive!!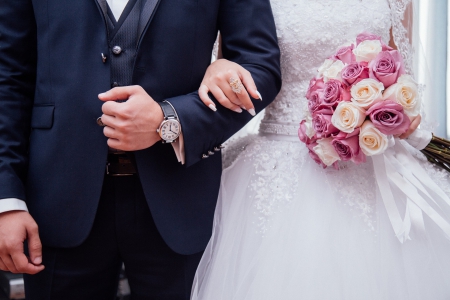 After an international marriage, many international couples have a dream of having a wedding ceremony that incorporates each other's culture in two languages with a large number of foreign guests.
However, in reality, the cost of a car (airplane) and hotel costs are incomparable to the wedding ceremony of a Japanese couple.
 Solution: Use Airbnb
Airbnb is a recently popular accommodation app that allows the general public to rent out vacant rooms at home. Unlike hotels, Airbnb is often priced per room, so staying a couple of people in a room can be a lot cheaper than a hotel.
It is not for older relatives, but it is a recommended service for friends, young cousins, siblings, etc.
 Solution: Beach wedding in USA
Some couples have weddings in two places, Japan and the United States, to save on car and accommodation costs. This method is recommended if you have many relatives and friends you would like to invite to each other.
In the United States, public beaches and gardens for weddings are often free (and romantic!). Unlike hotels and ceremonial halls, public beaches and gardens are tax-controlled. (* Be sure to contact the place itself before using it)
Also, in the United States, there is no custom of giving guests a car fee or gifts, so if you have a private party at a restaurant from a beach or garden ceremony, you can save a lot of money.
For international marriages, it may be more economical to have separate weddings in public facilities than to force guests to one country.
You should go back to the primary ideas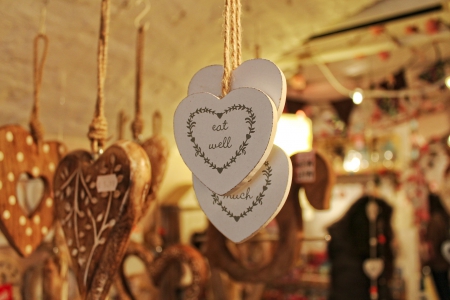 When it comes to international marriage, there are many positive images such as half-children and bilingual couples, but at the same time, there are many worries. Especially when you move to your foreign partner's home country, you will have a lot of trouble.
Nowadays, the spread of SNS makes it easier to find a local Japanese community. By interacting with Japanese people living in the same area, you will be able to get advice and relieve stress.
When it's hard, I try to remember her original intentions as to why she decided to marry her partner. The secret to a successful international marriage is to remember the day when the two of us vowed to overcome the difficulties, even though we knew that there were more difficulties than usual, and to live with the help of those around us. I'm wondering if there is any.