One and a half years in Bangkok, I want to introduce fashion this time. Depending on the weather, there are things that can be worn and those that cannot be worn, but it seems like a fashion that looks like a substitute in mid-summer Thailand throughout the year, but it tends to be interesting.
Top class in Asian countries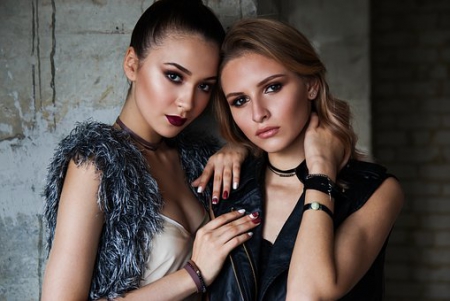 There are many different Asian countries, such as China, Korea, India, Southeast Asia, and so on, but I think the Thai sense is one of the best in Asia.
 Fashion sense
One of the reasons why Thailand is popular with tourists is that it has a good sense of design in small details and there are many things that are beautiful. This Thai sense is also in fashion, and there aren't many people wearing strange combinations of colors or strange patterns. Of course, because it is a tropical country, I think that there are places where everything is colorful and whatever the pattern is, but many people match this climate and clothes properly.
 Designers
In particular, my colleagues often have designers, but they come to work in different clothes on a daily basis with a sense of defeat in Japan, Europe and the United States. Where does such money come from? I'd like to ask, but the crazy feelings about fashion can be a headache. The starting salary of college graduates is less than 100,000 yen in Thailand, you can buy one piece of clothes at about 500 yen in the market, but if you go to a department store, more than 3,000 yen is commonplace, and if it is a branded product, luxury tax is high, so if you are unsuccessful There are many things that are more expensive than buying in Japan. The fashion show continues every day, as if to say, "Look at it!"
Chest and bellies are okay but not butts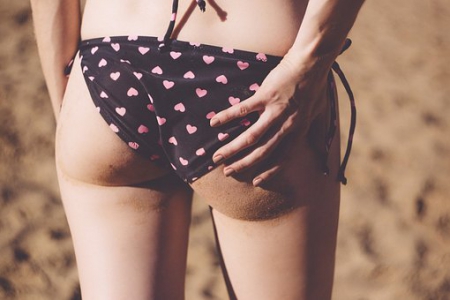 Because the hot days often continue every day, the exposure of the skin is not a little too much. In Japanese offices, shoulder exposure is not good, but in Thailand some people are sleeveless and others have a navel look.
 Barely see butts
Meanwhile, the ass is almost never seen. I see many stomachs out there, and there are a lot of people who can see their breasts. But protect your ass for some reason. Of course, if you go near the prostitution area, there are people wearing hot pants, but hot pants are too short like Europe, you can see a part of the buttocks from below, and when you crouch, The upper side almost never looks bold. What's popular today is a set of short tops and pants with a rise up to the middle of the stomach. Jeans are not very common in Europe.
 Maybe because of its religions
It is my own idea, but since it is a Buddhist country, the lower body is the most sensitive part, and I think there is something like tacit understanding that must be hidden. In terms of lower body relations, there are few women who wear tampon, so I think this is also a conservative idea.
Towards sunglasses and hats…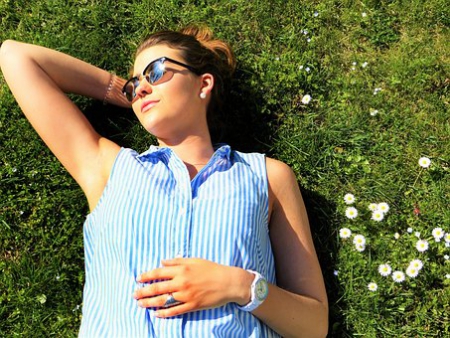 Since the heat is hot all year round in Thailand, hats and sunglasses are indispensable to protect yourself from the sunshine.
 Why they don't wear sunglasses or hats…?
Going to the island is likely to be a different trend, but many Thais don't wear it every day. It's been in this climate since I was born, so now sunglasses? I don't know if some Thais think that, but when the sunshine is strong, go under the roof. If it rains, wear a plastic bag of a convenience store on your head. Maybe Thai people have been substituting for something rather than buying for generations, so I think many people still do so.
 Why you wear that?
On the other hand, there are some people who seem to need something at first glance. That is winter clothing such as sweaters. They wear hot and thick jumpers all year round, wool hats and scarves. It's Sorya likely. I understand that I am tired of wearing similar clothes every day, or that I want to try something new. But how can you touch the wool in the heat of over 30 degrees and in the sweaty weather? . . It may be a special skill of Thai people who are born in the southern country.
Shopping is the best!!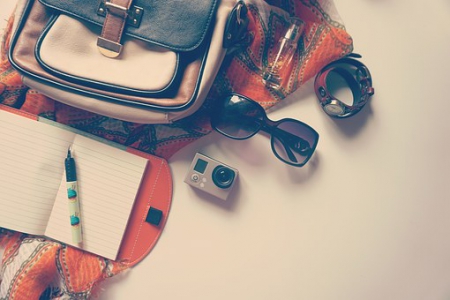 The fashion that is popular in each country is different, but I think Thailand is a country with many people who are interested in fashion even though there are still many poor people. That means there are plenty of places to shop. It will be a fun place for tourists too. Be sure to visit department stores and markets when you visit Thailand.